Jan 29, 2020

Do you want to live in the city or the country? Do you prefer working in the epicenter of finance in Europe or do you enjoy a slightly slower pace of life? Do you want to earn your MBA from Imperial College Business School or Warwick Business School? That's the question we're going to answer today in our latest School vs. School series article.
Continue reading…
Jan 23, 2020

Scandinavia isn't just a beautiful location where you can see the northern lights. There are some top-notch global universities in Sweden, Finland, Denmark, and Norway that shouldn't be ignored. These schools offer high-quality teaching, cutting edge research, and exceptional student services.
Continue reading…
Jan 21, 2020

California's a great place to jump into business grad school. Depending on what part of the state you choose, you got mountains, beaches, and endless sunshine. On top of that, California is among Forbes' best states for business. California is 31st, in fact. And with the fifth-biggest economy in the world at $3 trillion, the state offers plenty of opportunity for those looking to make it in the world of business.
Continue reading…
Jan 21, 2020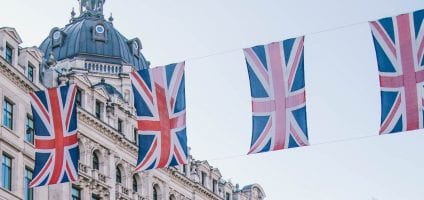 Fish and chips or bangers and mash? Marks & Spencer or Harvey Nichols? London or Oxford? Choosing between two incredible options isn't easy, particularly when they're so comparable. And the same goes for top business schools. How do you know which MBA program fits your needs? That's why we're here.
Continue reading…
Jan 20, 2020

The Steel City's reputation has evolved since its post World War II Rust Belt glory days. Since the decline of the manufacturing industry in the 1970s and 80s, Pittsburgh has made a comeback as one of the leading cultural and economic hubs of the Northeast. Banking, healthcare, and tech are thriving in Pittsburgh, which make it a perfect place to earn an MBA and to begin or shift into a lucrative career.
Continue reading…
Jan 15, 2020

Arizona State University's W.P. Carey School of Business is among the newest U.S. business schools to join the accelerated MBA game, introducing its new Fast-Track MBA.
Continue reading…