Jan 21, 2020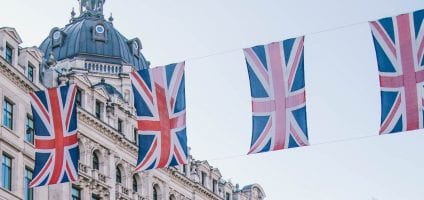 Fish and chips or bangers and mash? Marks & Spencer or Harvey Nichols? London or Oxford? Choosing between two incredible options isn't easy, particularly when they're so comparable. And the same goes for top business schools. How do you know which MBA program fits your needs? That's why we're here.
Continue reading…
Jan 20, 2020

The Steel City's reputation has evolved since its post World War II Rust Belt glory days. Since the decline of the manufacturing industry in the 1970s and 80s, Pittsburgh has made a comeback as one of the leading cultural and economic hubs of the Northeast. Banking, healthcare, and tech are thriving in Pittsburgh, which make it a perfect place to earn an MBA and to begin or shift into a lucrative career.
Continue reading…
Jan 15, 2020

Arizona State University's W.P. Carey School of Business is among the newest U.S. business schools to join the accelerated MBA game, introducing its new Fast-Track MBA.
Continue reading…
Jan 15, 2020

From week to week, this column highlights positions for freshly graduated MBAs. The going assumption is that readers have about five years of prior work experience. However, there are many MBA graduates who have spent a decade or more working in the field before they arrived at the decision to pursue b-school. This week, let's explore jobs for more experienced MBA graduates.
Continue reading…
Jan 14, 2020

One year after the University of Indiana Kelley School of Business and University of North Carolina Kenan-Flagler Business School grabbed the top mantle in the U.S. News & World Report "Best Online MBA Programs" list, the two schools managed to hold the first spot yet again in the publication's updated 2020 Online MBA ranking.
Continue reading…
Jan 10, 2020

Sponsored Content
Santa Clara University MBA students will soon have access to a greater number of elective courses both online and on campus, thanks to a new offering from the Leavey School of Business called "MBA Anywhere: You Choose, You Excel." Under the pilot initiative, MBA students may take elective courses across both online or on-campus modalities, ensuring they receive the best education that fits into their busy schedules.
Continue reading…