Post tagged "nyu"
Dec 11, 2017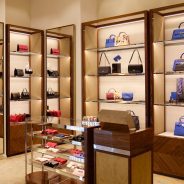 When it comes to Italian high-fashion, names like Gucci, Versace, and Prada often come to mind. These companies, known for their quality products and timeless brands, are staples in both the fashion and business communities. Salvatore Ferragamo S.p.A., another Italian fashion company, is notable for not only their quality leather and fine wine, but also for their leadership, namely twin brothers and NYU Stern School of Business MBA graduates James and Salvatore Ferragamo.
All in the Family
James and Salvatore followed the footsteps of their father and company CEO Ferruccio, and grandfather Salvatore, who founded the brand in 1928. The company's current structure features each of the founder's six sons and daughters with a role on the board of directors, with other relatives also taking jobs within the organization.
However, the Ferragamo clan decided that only three members from the family's third generation should be involved in the family business. These three members were required to have a university degree, an MBA, three years of working experience outside of Ferragamo, and English and IT skills. James and Salvatore accepted this challenge: Both graduated from NYU's Stern School of Business with a BS in 1993 and again with an MBA in 1997.
What have the two Ferragamo heirs and Stern MBA alumni been up to lately? Both have been utilizing their strengths to push the Ferragamo brand to new heights in different ways.
Expanding "Made in Italy"
James is currently the Director of Women's and Men's Shoes and Leather Goods for the Salvatore Ferragamo Group. His responsibilities include overseeing all categories from bags to belts, with a focus on shoes. He briefly worked at Goldman Sachs before completing his MBA in 1997 and joining the family business. James was the first member of the third-generation Ferragamo's to enter the business.
According to James, a big part of innovation is collaboration. Since 2010, all leather goods collections have been created side by side with the brand's creative director, Massimiliano Giornetti. Together, James and Massimiliano have pushed Ferragamo into modern territory, while still respecting the brand's heritage.
---
---
"Together, we need to communicate Ferragamo's creativity," James told the South China Morning Post. "For Massimiliano, he pushes on the accelerator of creativity and creates novelty with the ready-to-wear. My role is to try and make sure that we have quality and never compromise on it."
Ferragamo has always prided itself on being "Made in Italy" and James says that will remain the brand's headlining message, even as it expands into new markets like China. "No matter what, all our products will always be made in Italy," he said, doubling down on his decision to keep all production inside of Italy in the near future. "My father had a very rigid point of view on this. Italy, to us, represents a certain uniqueness, and people love this idea of artisanship."
Resurrecting Il Borro
Instead of following the career trajectory of the rest of his family, Salvatore followed his true passion: wine.
"[My brother James] likes fashion, and I like wine, so it worked out perfectly," Salvatore told The Drinks Business.
Since graduating from Stern's MBA program in 1997, Salvatore has been tasked with expanding Ferragamo's brand portfolio into wine and agro-tourism at Il Borro villa. The Ferragamo family purchased the Tuscan vineyard in 1993 and Salvatore has led efforts to restore the estate and innovate the wine production business, while always sticking to the family's commitment to being "Made in Italy."
"Fashion and wine are both a question of lifestyle, personal taste, and sensibility," Salvatore told Wine Enthusiast. "When I was growing up, I was surrounded by a spirit of fine craftsmanship and careful attention to details that are the hallmarks of 'Made in Italy.' My family has always believed that this approach is the best way to express creativity, tradition and quality, and it's true in both fashion and wine. For example, all of the grapes that go into our wines are carefully chosen by passionate hands that give each bottle its own character."
In September, Salvatore revealed that Il Borro is producing an amphorae wine made with Sangiovese with the skins kept in contact with the clay vessel for one year. The clay is sourced locally and is made by a local amphorae maker. The wine "Unlike French oak, amphorae doesn't give the wine notes of tobacco or spices, it focuses more on the fruit notes of the wine," he said. Salvatore added that he is also experimenting with "a secret project" — a Chardonnay made with the same method.
Reflecting on NYU Stern
In 2006, James and Salvatore invited a group of Stern alumni to their flagship Fifth Avenue store. At the event, the Ferragamo twins were asked how studying at NYU Stern and working in New York helped them as they entered the business world.
"NYU helped me to balance my professional experience with my academic experience," James said. "Living and working in New York City provided the opportunity to understand the practical application of what I learned, as both a graduate and an undergraduate, whether it was about finance, fashion, marketing, or advertising."
"Studying in New York gives you the unique opportunity to learn in the business capital of the world and to be in contact with people from different countries, cultures, and businesses," Salvatore said. "This is very important as I am promoting Il Borro estate worldwide, and it is crucial to understand, recognize, and respect different cultures when entering into any type of global business relationship."
Fashion and Future at Stern
Recently, alongside the new Tech MBA, the Stern School of Business introduced the forward-thinking Fashion & Luxury MBA, which features several high-profile figures on its advisory board from the likes of Dolce & Gabanna, Tiffany & Co., Nike, Vogue and more.
For more information on the NYU Fashion & Luxury MBA, click here.
Dec 8, 2017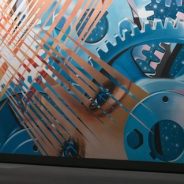 This week, NYU Stern School of Business announced the development of a new center to serve as a hub for cross-disciplinary collaboration and technology innovation. The new Fubon Center for Technology, Business, and Innovation was made possible thanks to an $8 million donation from alumnus Richard Ming-Hsing Tsai (MBA '81). Tsai is chairman and CEO of Fubon Financial Holding Co., Ltd. and Fubon Life Insurance Co., Ltd. He is also vice chairman of Taiwan Mobile Co., Ltd.
The Fubon Center will support and facilitate collaboration in areas such as fintech, business analytics, technology, and entrepreneurship. It will also serve as a new nexus for continuous innovation at NYU Stern by strengthening industry ties and promoting cutting-edge research. Additionally, the Fubon Center will help to shape future coursework and encourage academic collaboration between NYU Stern and National Taiwan University, Tsai's undergraduate alma mater.
"Technology demands that companies, regardless of industry, be nimble, adapt, and innovate at an unprecedented rate," Stern Dean Peter Henry said in a press release."Thanks to the generosity and inspiration of our alumnus Richard Tsai, we can help transform these challenges into exciting opportunities, staying as relevant to the new economy as we are to Wall Street."
The new Fubon Center isn't the only initiative that has been established over the last 18 months at Stern. In 2014, the school delivered one of the first courses on blockchain, which eventually led to the creation of the MBA FinTech specialization in 2016. Then, this past May, Stern launched a new Tech MBA, a one-year specialized MBA program focused on business and technology. It offers experiential learning projects with companies through Stern Solutions Programming. These initiatives and others are all part of Stern's latest mission to expand its offerings at the intersection of business and technology.
To learn more about what NYU Stern is doing in the technology and business space, visit the school website.
ICYMI–Stern's advances in technology education and career placement were also featured in this recent Clear Admit story: "More Top Business Schools Training MBA Students for Careers in Tech."
This article has been edited, updated, and republished on our sister site, Clear Admit.
Dec 4, 2017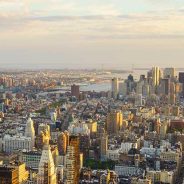 Product outsourcing is a hot topic today. Consequently, the supply chain management field is richer, more complex, and more necessary than ever. Optimizing the process of turning a concept into a product and getting that product to the shelf is integral to the success any retailer. No matter where a product is made, the progression from conception to end user is a collaborative effort. An MBA in supply chain management can help you learn who to contact and how to strategize in order to best serve both retailers and consumers.
New York City is among the retail capitals of the world. Schools in the New York metro have easy access to hundreds of CEO speakers, as well as a deluge of internship and job opportunities. Below, we've outlined some of our favorites.
The Best NYC Supply Chain Management MBA Programs
Columbia Business School
Though Columbia Business School does not offer concentrations, it would be remiss not to mention this academic powerhouse when considering programs with resources in supply chain management education. Columbia's supply chain management courses are taught by extraordinarily well-regarded professors, who may serve as resources for students throughout their time at the school. Medini R. Singh, for example, is a sought-after professor. In addition to his 25+ years of teaching experience and numerous teaching awards, Singh serves on the advisory board for the W. Edwards Deming Center for Quality, Productivity, and Competitiveness. According to his bio, Singh's research focuses on "service and supply chain design, at both the tactical and strategic level." Singh has also consulted for multiple Fortune 500 companies. Columbia students MBAs will also have access to Awi Federgruen, the Charles E. Exley Professor of Management and Chair of the Decision, Risk and Operations Division of Columbia Business School. Federgruen has published over 120 pieces on the financial services industry, and often consults on supply chain management issues for large corporations.
Rutgers Business School, Newark and New Brunswick
Rutgers Business School offers a Supply Chain Management MBA, the mission of which, according to the website, is to "prepare students to meet and exceed the expectations of the employees experiencing a growing demand for supply chain management and logistics experts." In fact, the school's Supply Chain Management program was ranked eleventh on U.S. News & World Report's 2016 list of best graduate schools for business. This ranking seems apt, considering a whopping 100 percent of the supply chain management MBA students from the class of 2016 were employed within 90 days of graduation. Students of this program have gone on to work various supply chain management jobs at companies like Este Lauder, Colgate, and Johnson & Johnson.
---
---
Stern School of Business—New York University
The renowned New York University Stern School of Business provides students with the option of choosing a Supply Chain Management and Global Sourcing Concentration to equip MBAs to navigate supply chain issues in a global economy. Students who pursue this concentration can take classes like Global Sourcing and Open Innovation, Pricing Strategies, and Building and Managing Customer Relationships. Stern gears the specialization toward students aiming to pursue careers in management consulting, managing information systems, product management, and supply chain management. Students in this program can choose two of three core supply chain management courses, and then must take six of the 24 related elective courses.
Gabelli School of Business—Fordham University
The Gabelli School of Business at Fordham University offers many classes that specialize in supply chain management, including Operations Management. Under chair Sarah Jinhui Wu, the Gabelli Operations Management courses "equip students with a solid understanding of core operations concepts and decisions, rigorous analytical thinking and skills, and a creative mindset so they can deal with all of the complex issues of a supply chain."
Many of the other concentrations offered in the Gabelli School of Business MBA program also offer courses revolving around supply chain management, including Global Sustainability.
Nov 29, 2017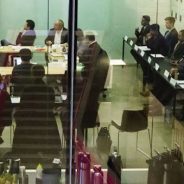 The Creative Destruction Lab (CDL) at the University of Toronto Rotman School of Business is a seed-stage program created exclusively for scalable science-based companies. Launched in 2012, this program employs objectives-based mentoring to help maximize equity value creation for its ventures. The lab is best suited for early-stage companies, particularly those with links to university research labs.
The Creative Destruction Lab Program
The CDL is a nine-month program that employs a coaching process to help business founders commercialize their advances in science and technology. There are four main elements of the program:
Mentorship: The founders work alongside select entrepreneurs and angel investors in intensive full-day sessions to assess their business progress and to set short-term objectives.
Investment Opportunities: Founders have the chance to raise capital in meetings with entrepreneurs, angel investors, and partners from leading venture capital firms.
Technical Feedback: The founders receive advice on their technical road maps and objectives from world-renowned experts at leading academic institutions.
Business Development Support: Finally, the founders are able to work with MBA students to develop their financial models, evaluate potential markets, and fine-tune their strategies for scaling.
"The breadth and depth of insight that we were given access to was phenomenal," said participant Karl Martin, founder of Nymi, a wearable technology firm in the healthcare space.
CDL Locations
Unlike many seed-stage programs, CDL has centers in five locations across Canada. Each location focuses on a specific stream of ventures and offers specific resources.
Partnership with NYU Stern to Expand CDL to New York
And, beginning on September 1, 2018, the Creative Destructive Lab will partner with the NYU Stern School of Business to establish its first lab outside of Canada. The newest location will bring Stern faculty and MBA students alongside angel investors, serial entrepreneurs, and founders of pre-seed stage startups in science and technology. CDL New York will begin accepting applications in January 2018 and expects to admit around 25 ventures the first year.
"Our model for developing massively scalable science-based ventures has proved successful in Canada. And we anticipate it will be similarly successful for our partners at NYU," said Ajay Agrawal, a Rotman entrepreneurship professor and the founder and academic director of the lab, in a recent news release about the expansion.
New Program Executive Director
In other news, Rotman chose Sonia Sennik to be the inaugural executive director of the Creative Destruction Lab and its national network of programs. Sennik will be responsible for the lab's oversight and coordination as well as its strategic operational and programmatic leadership.
As a recent graduate of Rotman's Executive MBA program, Sennik is uniquely positioned for her new role. She was the inaugural recipient of the Rotman Social Impact Award and excelled in leadership during her time in the program. She's also held senior project and engineering management roles at HATCH, a global engineering consultancy.
Of Sennik's appointment, Agrawal said in a news release: "The Creative Destruction Lab is expanding rapidly, both geographically and programmatically. Sonia will provide leadership, vision, and energy to help ensure the success of the Lab and its ventures in the coming years."
Graduates of CDL
Over the years, the Creative Destructive Lab has had many graduates, including:
To learn more about the Creative Destructive Lab, including information about applying, visit the main CDL website.
Oct 25, 2017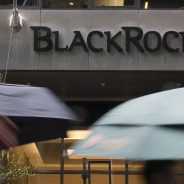 Though many MBA grads are passionate about their career prospects, those driven to work in the financial industry may be more reticent to commit to a life of uncomfortable suits and harsh fluorescent lights. A TINYpulse study found that employees at financial service companies have some of the lowest career satisfaction rates out there, despite stable salaries. The study put the amount of financial service employees who are happy with their work environment at less than 22 percent. In fact, an eFinancialCareers study found that one third of bankers hate their jobs. So, does an MBA and a penchant for finance mean a life of tolerating punishing work hours with little recognition from colleagues and superiors? Not necessarily.
Recent MBA grads with a penchant for finance will be pleased to learn that BlackRock, Inc., one of the largest asset-management companies in the world, provides a different kind of environment from the majority of financial institutions. Business Insider consistently ranks BlackRock as one of the premier financial employers in the U.S, writing, "The firm is big on employee development plans and employee engagement. For example, employees get to pitch ideas to senior executives at the two-day Innovation Summit, which helps spur new products for retirees and connect coworkers across different departments, according to LinkedIn."
Why Work at BlackRock?
In a Business Insider interview, Jeff Smith, Senior Managing Director at BackRock's Head of Global Human Resources Group, called BlackRock, "… an incredibly passionate place with a very clear sense of purpose that comes from Larry Fink, our founder and CEO, to everyone else in the company."
BlackRock is renowned for its relaxed corporate culture, and 73 percent of its employees report high job satisfaction. The company employs over 130 investment teams in 30 different countries, so there is ample opportunity to join BlackRock beyond its New York City headquarters.
BlackRock's effort to create a successful and diverse environment has been nothing short of empowering. Since 2015, over 2000 of the company's prominent employers joined in the "Driving Better Decisions" initiative, which aims to help remove "unconscious bias" in decision-making, according to the official BlackRock website, as well as rethink the way human resources recruits and develops diverse talent. While the gender ratio at the company is still predominantly male, BlackRock has also made a concerted effort to increase female employment in senior management roles to 30 percent by the end of the decade, signing the HM Treasury's Women in Finance Charter.
Pay Day
According to recent PayScale survey figures, MBA grads, despite their role, earn around $86,000 annually at BlackRock. These figures fluctuate depending on the specific role, rising to as much as $316,000 per year for investment strategists. According to the same data, bonuses at the company are also pretty exceptional. Portfolio managers reported an average bonus of $39,000 per year, while even the lowest bonus figures neared $10,000 per year.
Interning at BlackRock
For students nearing the end of their higher education journey, BlackRock offers summer internships for a glimpse of life at the company. BlackRock's global Analyst Program is a two year-long entry level program for new graduates. The program kicks off with a training in New York City. Throughout the program, trainees will develop their skills in communicating with clients and understanding how to help them manage fiduciary matters.
BlackRock offers several other internships, and is conscious of promoting diversity in their industry. The Founders Scholarship provides merit rewards and a summer internship to students who identify as Black, Hispanic, Native American, LGBTQ, or disabled. Merit awards for this scholarship can be as high as $15,000.
Getting Hired
In an interview with eFinancialCareers, Jonathan Jones, director of global campus recruiting at BlackRock, gave some insight into how interested candidates can get their foot in the door at the company.
"What I think makes a BlackRock person stand out though, is that we look for people who embody or represent our principles. For example, we have a commitment to innovation. Innovation—original thinking, problem solving, and creativity – is central to our identity. Equally, we have a strong commitment to teamwork, and we look for people who can join the dots between our disparate activities in ways which can solve problems for our clients," Jones said.
According to Jones, BlackRock hires many recent university graduates with Bachelor's degrees, and the company also hires MBA candidates who have work experience that is relevant to specific positions, such as real estate and equity research.
A recent highlight from Clear Admit on the best business school's for MBA grads that want to break into the industry that these five schools produced the most finance employees:
BlackRock has been actively recruiting at the world's high ranking universities, stopping by Columbia Business School as recently as last month for an information session. Read here to find out for more events the company is hosting in the coming weeks and months and check out more about a potential career with BlackRock below.
Oct 12, 2017
In honor of yesterday's National Coming Out Day, we thought we'd tackle a thorny question faced by some applicants to leading business schools: To be out—or not to be out—in your MBA application? In recent years, increasing numbers of top business schools have given applicants the opportunity to disclose their sexual orientation as lesbian, gay, bisexual, transgender, or queer (LGBTQ) as part of their application if they so choose. But what are the pros and cons of doing so? To find out, we spoke with admissions directors at schools all over the country to get their input.
The overwhelming consensus, we found, was that there are multiple positives and few, if any, negatives to sharing your sexual orientation as part of the application process provided you feel comfortable doing so. This is not to say that anyone should feel pressured to disclose anything that they are not personally comfortable sharing—just that those who feel inclined to share shouldn't have any hesitation from an admissions standpoint.
"I Really Only See Pros"
"I really only see pros," says Soojin Kwon, managing director of full-time MBA admissions at the University of Michigan's Ross School of Business. "We are always encouraging applicants to be very authentic and bring their whole selves so that we have context around them. We are a very diverse and inclusive community, and we want to know every aspect of who you are and what you'll bring to that community."
Applicants who do disclose LGBTQ status—or even those who don't—also can indicate that they would be interested in hearing from students in the school's Out for Business student club, which helps prospective students get tapped into the campus LGBTQ community well before they arrive on campus. "Our current LGBTQ students absolutely reach out, embrace, and actively engage with applicants who self-identify because they want to make sure that our community is very strong on every aspect of diversity—they are very proactive," Kwon says.
NYU Stern School of Business Associate Dean of MBA Admissions Isser Gallogly stresses that whether or not to disclose sexual orientation is a personal choice that should be based on each individual's comfort level. "But certainly at NYU Stern—in New York's Greenwich Village—we are obviously incredibly diverse and supportive of diversity," he says. The LGBTQ rights movement can trace its origins to the neighborhood surrounding Stern, and a community of acceptance has prevailed there for decades.
"It Might Present Certain Advantages"
But even beyond Greenwich Village and Stern, Gallogly tells LGBTQ applicants that they shouldn't have concerns about being out in the MBA admissions process. "Business schools are looking for diversity—we as admissions officers are always looking for different vantage points and perspectives that applicants can bring to the class. I think anything that's a little different or unique only helps your personal story," he says. "I don't think there's any disadvantage to being out in the admissions process, and, in fact, it might present certain advantages."
Self-Identifying Is First Step to Qualifying for LGBTQ MBA Fellowship
Indeed, students who self-identify as LGBTQ at certain schools will automatically be considered for scholarship aid through the Reaching Out LGBTQ MBA (ROMBA) Fellowship Program. ROMBA is a nonprofit organization dedicated to "educating, inspiring, and connecting the student and alumni LGBTQ MBA and graduate communities in an ongoing effort to create the next generation of out business leaders." Recipients of the LGBTQ MBA Fellowship each receive a minimum of $10,000 in scholarship aid per academic year or $20,000 in total scholarship aid for two years. In addition, they get access to exclusive mentorship and leadership programming through ROMBA. Fifty-five members of the Class of 2019 will collectively receive more than $1,300,000 for each year in business school, ROMBA reports. "Since 2015, 35 schools have awarded $6.3 million to LGBTQ applicants who were out on their applications," adds Matt Kidd, ROMBA Executive Director.
Beyond self-identifying through a school's application form, applicants interested in being considered for the ROMBA fellowship are encouraged to demonstrate LGBTQ leadership roles on their resume, express interest in business schools' on-campus LGBTQ clubs, and share relevant LGBTQ leadership experiences in their application essays.
---
---
Prem Tumkosit, a 2011 MBA graduate from Yale School of Management (SOM), didn't explicitly disclose his sexual orientation on his MBA applications. When he was applying, that option was provided by fewer schools. "But I did list my participation and leadership positions in LGBT organizations, which I felt was essentially disclosing," he says.
Gallogly adds that current students are frequently shocked and surprised—once they begin the recruiting process—by how many corporations are likewise looking for diversity, including in sexual orientation. "The short story is if you feel comfortable, I would go for it [disclose sexual orientation], because you will see opportunities to receive support," he said. "Short story: It's a good thing."
Opt in to Get Connected to On-Campus Groups
Bruce Delmonico, Assistant Dean and Director of Admissions at Yale SOM, says that his team considers it so much a positive that he sometimes has to stop and remind himself that some applicants might actually wonder if it could be viewed as a negative. "We consider it an aspect of diversity, so we certainly don't see any negative in it," he says. As at Ross—and many other schools—Yale SOM also allows applicants to opt-in to receive communication from LGBTQ students and groups, which helps facilitate valuable connections both during the application process and in the months leading up to school's start.
"I really don't see any negatives to it," Delmonico continues. "People sometimes choose not to disclose, and obviously that is fine—it's everyone's individual choice," he notes. "It can still be a difficult thing—and people are at different stages in terms of their own self-identification—so it is not as though not sharing is viewed negatively. But it is an aspect of diversity that we think about as we are trying to put together our class, so we view it as a positive."
Delmonico does share that Yale has seen an increase in the number of people self-identifying as LGBTQ. "I think that's a good thing," he says, "but we do want to make sure people are being accurate in self-reporting," he adds. Especially outside of the United States, he worries that not everyone knows what it means to identify as LGBTQ.
Don't Self-Identify as LGBTQ If You're Not LGBTQ
"We also sometimes have to wonder if some candidates might be looking to game it a little bit," he says. "That's something we are starting to be sensitive to. We look at it as a positive—but we don't want people just checking the box because they think it might give them a little boost over other applicants." To offset potential gaming of this system, his team has begun to dig a little deeper to see what being LGBTQ means to those who check the box. "It's not something we would ask about in an interview," he stresses, "but we will look to see what else they might have shared" that might support their LGBTQ status. "It can be helpful, if you are self-reporting, if you share some way you are expressing that already," he says. For example, some people write about LGBTQ themes in their essays or talk about related groups they've been part of, he says.
Amanda Carlson, Assistant Dean of Admissions at Columbia Business School, shares that her team also saw an uptick in self-reporting among applicants for the Class of 2019, particularly from certain regions. "I am saying this somewhat tongue and cheek," she notes, "but it's like some admissions consultant told candidates in China that saying you are part of the LGBTQ population is a good thing, because I think every single Chinese candidate this year checked the box." Of course, she met personally with Chinese candidates who were quite genuinely members of the LGBTQ community, she adds, but she also wonders if there was some confusion among some applicants about what LGBTQ means.
"At the same time, we recognize that there is an appeal to being in New York—where people rightly feel that being LGBTQ is a warm and accepted thing—where it may not always be in China," she notes.
Is LGBTQ Inclusive Enough?
Maryellen Reilly, deputy vice dean of admissions, financial aid, and career management at the University of Pennsylvania's Wharton School, echoes what other admissions directors have said, adding that for some students it can also be liberating. "Some students may not have been out in high school or college and it can be liberating to share it as part of applying to business school—to get to say, 'Here I am—this is who I am,'" she says. "It's one less thing you have to worry about hiding at school." As for a con to self-reporting, "I kind of don't know that there is one—I can't think of one," she says.
Reilly remembers the process that her team went through when they first started thinking about adding the opportunity to self-identify as part of the application. "Did you know that Facebook has 50 different categories around sexual orientation?" she asks. She didn't. "My mind was blown." One of the students championing the cause argued that Wharton needed to include all 50. "It's a spectrum—and we did a lot of learning from an admissions perspective," she says. "Our LGBTQ community was really strong and vocal, and meeting them where they are required some give and take on both sides," she says.
So far, her team hasn't seen any candidates that it thinks might be trying to gain an unfair advantage by  claiming to be LGBTQ when they aren't. "We haven't seen anything remotely like that—that's a bridge we'll cross when we get there, should we get there."
Jennifer Redmond, a 2016 Wharton MBA graduate, did NOT disclose as part of her application that she is LGBTQ although the option was available when she applied. Prior to business school she worked in London in finance and hadn't been open about the fact that she identified as a lesbian at work. "Being in Europe, I was reluctant to come out and potentially not have a great reception," she says. That hesitation carried over to her MBA applications. "In retrospect, my advice to prospective applicants would be that you can tick that box," she says. "It is completely confidential, and it's a good way to get looped into all the activities that are available to members of the LGBTQ community."
Redmond would later attend a welcome weekend at Wharton, where the Out4Biz student club hosted welcome drinks. "It was one of the biggest parties of the weekend, and it became clear to me that the LGBTQ community occupied a very central part of life at Wharton," she says. "That ended up being a big part of my decision to attend." When she did move over from Ireland to attend pre-term at Wharton, her roommate was gay and HAD ticked the box. "He was so much more looped into things than I was to start—it made me a little rueful I hadn't ticked the box myself," she says.
Sep 1, 2017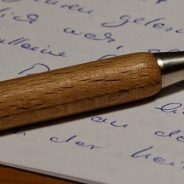 I'm busy, you're busy, your boss is most definitely busy. Indeed, publications ranging from Men's Health to the Atlantic, the Washington Post to Forbes are all reporting that "busyness" has become the new status symbol for our times. Which is part of what makes asking someone to write you a letter of recommendation for business school so daunting. Now, try telling that person that you actually need five different letters for five different schools. Oy vey.
As uncomfortable a spot as it puts applicants in—it's no better for recommenders. Even your most vociferous supporter is going to wonder what in the world she's gotten herself into when she realizes that helping you in your pursuit of acceptance to business school means taking time away from work or play or family or whatever else to labor over leadership assessment grids, each a little different from the one before, and write 10 slightly different answers to 10 slightly different questions. Here's hoping that your top-choice school doesn't happen to be the last one she gets around to…
Good news. The graduate management education industry recognizes the strain that letters of recommendation put on applicants and recommenders alike and has been wrestling with ways to make the process easier for everyone involved. To this end, the Graduate Management Admission Council (GMAC) established a committee made up of admissions representatives from dozens of leading business schools to brainstorm about ways to lessen the burden while still collecting the third-party assessments of candidates that are so critical to the MBA application process.
GMAC Pilots Common MBA Letter of Recommendation
As an outgrowth of that committee's work, GMAC last year piloted a common MBA letter of recommendation (LOR) that schools can choose to incorporate into their applications to reduce the burden placed on applicants and recommenders alike.
"The Common Letter of Recommendation (LOR) effort is intended to save you and recommenders valuable time by providing a single set of recommendation questions for each participating school," reads the GMAC website. "This allows your recommenders to use the same answers for multiple letter submissions, alleviating the workload of having to answer different questions for each school multiple times. You benefit because it makes the ask for several different letters to be written on your behalf much easier."
Cornell's Johnson Graduate School of Management, NYU Stern School of Business, and Michigan's Ross School of Business were among the first schools to pilot the Common LOR last year. In addition to a single set of open-ended essay questions, the pilot Common LOR also included a leadership assessment grid inviting recommenders to rate applicants on 16 "competencies and character traits" grouped into four main categories of achievement, influence, personal qualities and academic ability.
"At Johnson, we saw the Common LoR as a clear opportunity to improve the admissions process for candidates and their recommenders in a way that would also add value to our own assessment of applicants," Judi Byers, Johnson executive director of admissions & financial aid, told Clear Admit. "A thorough and consistent review is important to us and the grid provides a straightforward base of insights that can be assessed and compared reliably while the accompanying letter adds meaningful detail and context," she added.
Soojin Kwon, managing director of full-time MBA admissions and program at Ross, sees applicants and recommenders as the main beneficiaries of the Common LOR and is pleased that more schools are coming on board. "As more schools adopt it, applicants won't have to feel like they're burdening their recommender with completing multiple rec letters with different questions and ratings grids," she told Clear Admit. "This year, more than a dozen of the top 20 schools are using it."
Ross was also among the schools to first pilot the Common LOR last year, and Kwon served as part of the GMAC committee that helped craft it.
Common Questions Easy to Agree on, Common Leadership Grid Not
"What we found in using the Common LOR this year past year was that the questions gave us helpful insights into applicants, particularly on the important area of constructive feedback. The questions, however, were fairly similar to what we and other schools were using before, so it was easy for the AdCom to use it," she notes.
Those questions are as follow:
Please provide a brief description of your interaction with the applicant and, if applicable, the applicant's role in your organization. (50 words)
How does the performance of the applicant compare to that of other well-qualified individuals in similar roles? (E.g. what are the applicant's principal strengths?) (500 words)
Describe the most important piece of constructive feedback you have given the applicant. Please detail the circumstances and the applicant's response. (500 words)
Is there anything else we should know? (Optional)
"The rating grid was quite different from what we'd used in the past," Kwon continued. "It was also the most difficult part for the GMAC advisory group to develop and get agreement upon. The group worked this past year to revise and simplify the grid so that AdComs could get more meaningful insights from it."
This year, the 16 competencies and character traits from the original grid have been distilled to 12, with specific questions about analytical thinking and information seeking omitted. Johnson and Ross have both incorporated the revised leadership grid into the LOR distributed to applicants as part of their applications, as have most other schools that have this year decided to incorporate both the grid and open-ended essay question portions of the form. UT's McCombs School of Business and Rice University's Jones Graduate School of Business, notably, still seem to feature the earlier version of the leadership grid in their application, the one that calls on recommenders to assesses applicants on 16 competencies and traits.
Aug 31, 2017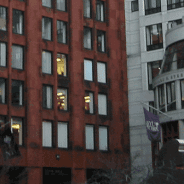 New York University's Stern School of Business will be hosting executives from the ASEAN region next year in April.
The executives will be arriving from regional management consulting firm SRW&Co. for their ASEAN Global Leadership Program (AGLP) from April 16 to 20, 2018, according to a press release. It takes its program to different leading business universities every year. Some have been in China, U.S., and in the U.K. This year, it'll be coming to New York City for the first time.
"New York City is an epicenter of global business and a thriving hub of innovation that companies from multinationals to technology firms to startups call home," NYU Stern Dean Peter Henry said in the press release. "Given our proximity, our faculty are in constant conversation with the business community and will bring the latest insights around global business leadership and innovation to this year's course for AGLP participants."
The AGLP is going to center four themes: globalization, innovation, entrepreneurship, and leadership. Organizations in the corporate or public sector have something to learn from the program—even if they aren't conducting business in the ASEAN region, which includes Brunei, Cambodia, Indonesia, Laos, Malaysia, Myanmar, the Philippines, Singapore, Thailand, and Vietnam. These themes are valuable across industries and throughout the world.
Why not host the AGLP at NYU Stern? The business school is the perfect place for the global program as it prioritizes a global approach to education, says Eitan Zemel, Vice Dean of Global and Executive Education, in the press release.
"We are honored to work with SRW&Co. and to welcome AGLP participants to our campus, where they will have access to some of our most celebrated faculty and participate in stimulating conversation on key topics for both the ASEAN region and the global economy," Zemel would go on to say.
Aug 3, 2017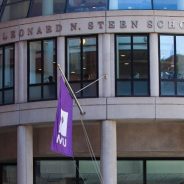 Applications are up and acceptance rates are down, according to new statistics from the New York University Stern School of Business Class of 2019.
A total of 3,927 applicants applied to join the NYU Stern Class of 2019, increasing around 4 percent from last year's figure of 3,773. Despite the growing pool of applications, enrollment actually got tighter, dropping from 871 admissions last year to 822 for the Class of 2019.
From the 822 admitted students, a total of 402 elected to join the NYU Stern Class of 2019—up slightly from the 392 enrolled students in the Class of 2018. While the difference in the number of incoming students is minimal, the demographics that make up those students, however, differ from last year's figures. The percentage of incoming students who are female jumped modestly from 35 percent to 38 percent. The percentage of admitted international students also slightly increased, moving up from 35 percent to 37 percent for the Class of 2019, representing 35 countries overall.
The average GPA for NYU Stern Class of 2019 slipped from 3.51 to 3.48, but GMAT scores actually drifted upwards, improving from an average score of 710 for the Class of 2018 to 714. The median GMAT score, however, saw a larger increase, moving up to 720 from 710 last year.
A slight majority of incoming Stern School of Business students join with previous experience in the financial services industry, totaling 29 percent. Following in second is consulting, with roughly 12 percent, followed by students with government and/or military backgrounds at 7 percent. Stern has been fairly active in recruiting applicants with military backgrounds and aspirations, implementing the Fertitta Veterans Program less than a year ago. The program will assist 20 full-time MBA students with military experience drastically reduce tuition yearly tuition fees, falling to a flat rate of $30,000 per year.
For more information regarding the NYU Stern School of Business Class of 2019, MBA program details, scholarships and more, please visit the school website.
This article has been edited and republished with permissions from Clear Admit.
Jul 28, 2017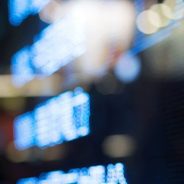 Good morning and happy Friday!
Here are a few stories you may have missed from the week that was …