Post tagged "nyu"
Mar 19, 2018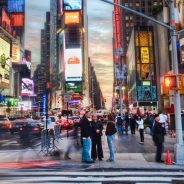 Let's explore some of the most interesting stories that have emerged from New York City business schools this week.
---
Columbia Business School recently published research surveyed from 18 different countries, which uncovers that "television news is by far the most dominant and influential news source and the number of news sources that people rely upon and trust has a direct correlation with their income levels."
CBS professor of business Andrea Prat explains, "Countries around the world are experiencing information inequality, with a distinct subset of the population depending on just one or two sources for news. In turn, this makes a certain set of large news organizations particularly powerful."
The research points out several different, important conclusions:
"Television-based organizations are the most powerful commercial news organizations."
"News sources that cater to information-poor audiences have greater 'media power.'"
"News consumption appears to be highly unequal."
"There is no evidence that public service broadcasting reduces information inequality."
You can read more from the report here.
"Another one bites the dust," writes CNN Money journalist Danielle Wiener-Bronner, remarking the full-scale closure of the once-iconic toy distribution empire Toys 'R' Us. Wiener-Bronner notes that the closure comes around six month after the chain filed for bankruptcy in fall of 2017, struggling for years to compete with other distribution chains like Wal-Mart and Amazon.
Tulin Erdem, chair of NYU Stern's Marketing Department, spoke with Wiener-Bronner about the news, noting that while nostalgia can be very powerful when it comes to marketing, it just isn't enough sometimes.
"You can have a comeback with [nostalgia], but you can't sustain it," she said.
While Toys 'R' Us stores will be effectively shutting down in the U.S. and UK, and upwards of 30,000 employers will lose their positions, the closure will never erase the sheer joy of driving a 2-seater child rider car in a department store. You can read the rest of the CNN Money report here.
The Hofstra University Zarb School of Business recently announced a completely new full-time two-year Co-Op MBA, which includes a six-month paid co-op experience opportunity at a leading regionally based corporation.
"Hofstra University's Co-Op MBA program provides students with an integrated educational and professional work experience in their field of study, allowing them to expand their experience and responsibility," the school noted in a recent press release. "With New York City's business community only 25 miles away, you'll also have access to many non-classroom learning experiences."
The program requires the completion of 38 to 45 credits, with classes available full-time, both day and night. The co-hort size will be between 25 and 30 students, offering 12 separate concentrations, including: accounting, business analytics, finance, and more.
Click here to learn more about the school's newest program.
Feb 26, 2018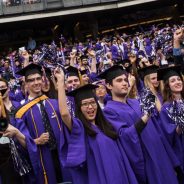 The time of the two-year MBA is coming to an end. Now, many top schools offer accelerated MBA programs that can be completed in as little as 12 months—with one school offering a nine-month MBA program designed just for business school graduates. So where you can find the fastest MBA degrees in NYC?
For most of these one-year NYC business school programs, the MBA curriculum and experience is similar to that of the traditional two-year MBA but condensed into a more intense 12-month format. These are the ideal programs for business professionals who do not have the time to take off two years of work but want the full MBA experience. Continue reading…
Feb 23, 2018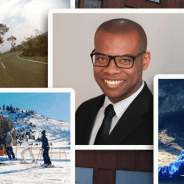 Clear Admit recently profiled many of the standout students from the NYU Stern MBA Class of 2019, which you can read below.
---
New York University's Stern School of Business got the party started this summer as the first leading business school to share a profile for its incoming Class of 2019. That profile, published in late July, revealed a 4 percent uptick in application volume over the prior year. At the same time, the school admitted significantly fewer students—822 this year as compared to 871 last year—which means that those who got in did so against greater odds.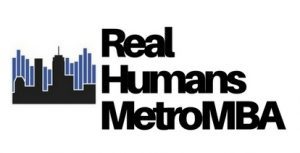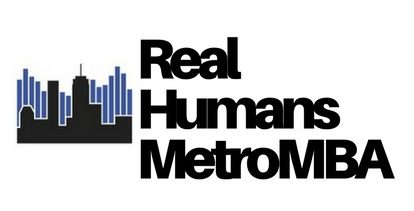 This increased selectivity may have contributed to the rising GMAT scores among those who got the nod. Both average and median GMAT scores increased year over year. The average GMAT score jumped six points, from 710 to 714. The median score increased even more significantly, from 710 to 720. Average GPA, though, slipped slightly, from 3.51 to 3.48.
As the school's admissions process grew more selective, the enrolled class grew more diverse. The incoming class is 38 percent female, up from 35 percent the prior year. International students also increased to represent 37 percent of the Class of 2019, up from 35 percent in the Class of 2018.
In terms of the work experience they bring with them, more members of the Class of 2019 come from the financial services industry (29 percent) than any other. Another 12 percent of the class came from consulting. Students with government/non-profit, tech, and military backgrounds followed, at 7 percent each.
While some of these statistics hint at both the diversity and the high caliber of the incoming class, nothing brings that to life more than a look at some of the real students who enrolled. We spoke with five of them—drawn from Massachusetts, Texas, Michigan, India, and Lebanon respectively—to learn more about why they chose Stern, how they hope the Stern MBA will help them transform their careers, what advice they would offer to applicants navigating the admissions process right now, and more.
Perhaps not surprising, NYU Stern's New York City location factored highly into the decision-making process for many of the students we asked. But so too did its community—including how approachable and friendly current students were to prospective students and the school-wide emphasis on IQ + EQ (emotional quotient)—and its curriculum, which has a strong core but also gives students the opportunity to explore electives early on and offers specializations in things like luxury marketing and technology. The reach of its alumni base was also a factor cited by several of the students we spoke with.
Read on to learn more about some standout members of the NYU Stern MBA Class of 2019.
Feb 19, 2018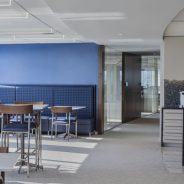 Navigating job applications and interviews after all the hard work of earning your MBA can be tiresome. After devoting a year or more of your time to gaining the skills of a top business professional, shouldn't future companies be knocking down your door?
It might not be that easy, but there are certainly a number of companies currently seeking the best and the brightest up-and-coming business leaders, who acknowledge the kind of skills an MBA can contribute to their team. Among them is Strategy&, one of the top recruiters of MBA students at business schools throughout the world.
For MBA graduates looking for careers in the consulting industry, Strategy& could be the perfect opportunity to break into the field and develop critical skills in strategy and consulting. And as an MBA graduate with a wealth of knowledge within the industry, companies like Strategy& are probably also looking for you.
About Strategy&
Strategy& was established more than 100 years ago by Edwin G. Booz, eventually being known for most of its life as Booz & Company. In 2014, the firm was acquired by PricewaterhouseCoopers (PwC), when it was renamed to Strategy&. The firm is headquartered in New York City, with more than 57 offices throughout the world. Today, the company features roughly 3,000 employees and more more than $1.3 billion in revenue.
Strategy& functions currently as the strategy consulting team for PwC, offering strategic solutions in an uneven business climate, helping companies to transform, invest in growth, and stay in tune with business trends even through rapidly changing times.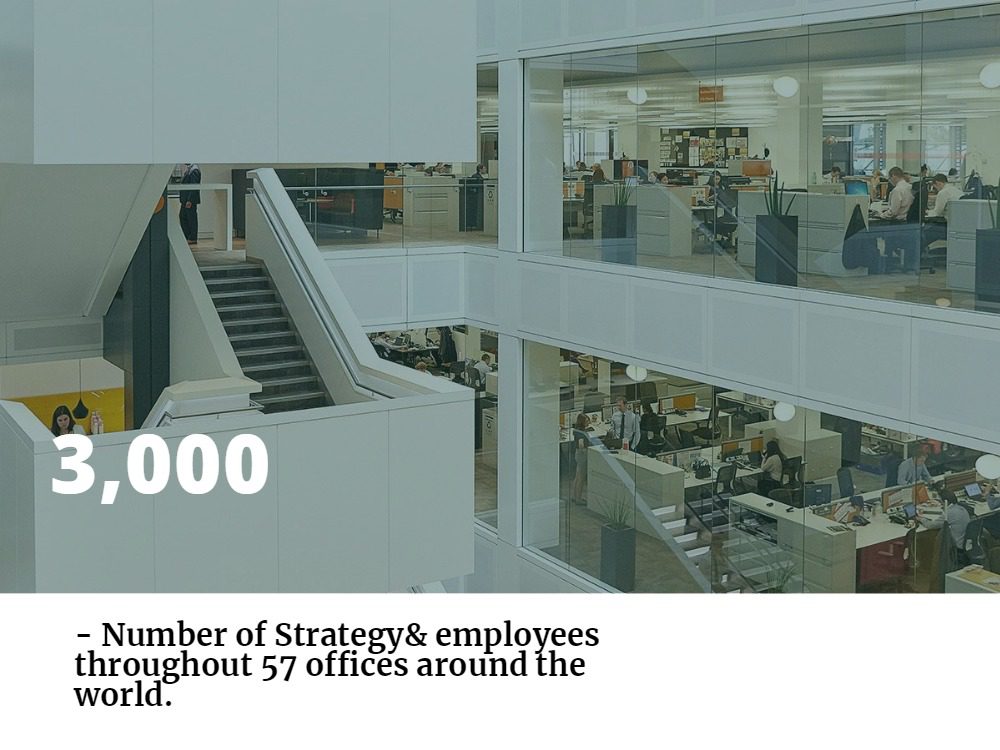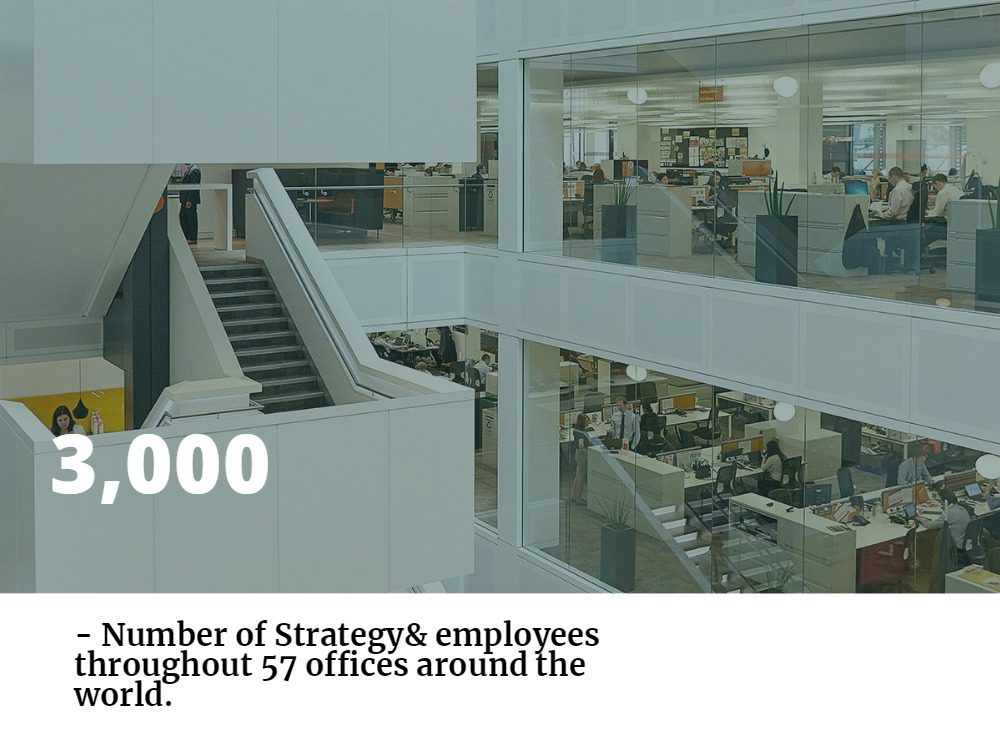 Why MBAs Love Strategy&
Strategy& is an active recruiter from business schools around the world, including top programs like Harvard Business School, NYU Stern, and INSEAD, among many others. The company is also supportive of staff who have not yet earned an MBA but hope to advance their business education. Strategy& even offers junior staff the chance to apply for full MBA sponsorship, and provides flexible work opportunities so students can pursue a degree while still maintaining their career.
The Strategy& consulting experience is shaped in a way that relies on mentorship, with a 1:6 ratio of partners to junior consultants. For MBA students—who have already demonstrated an interest in investing in their growth and education in the field—this type of setting means that class is always in session.
Life at Strategy&
New consultants at Strategy& can expect a clear and structured path laid out at the start of their career, with rapid career progression possible. New associates will advance towards roles as partners, typically spending two to three years at each level along the way.
While undergraduates would begin in associate roles, those with MBA degrees can jump right in at the senior associate level. Senior associates have the opportunity to develop their skills by working closely alongside clients to resolve complex issues and guide clients and their companies towards success. From there, MBAs could move upward into a manager role, then director, and finally partner.
The development of strong mentor relationships is seen as crucial at Strategy&. Mentors will provide a constant source of support for new associates, offering guidance as they move upwards through the company, choosing projects they are passionate about and forming strong professional networks. Mentors will also provide real-time feedback, helping pave the way for a successful career.
Landing a Job at Strategy&
Strategy& is an active recruiter of MBA programs throughout the country, where they may host events on campus and offer direct information to students on applying for positions at the company. Students from any program, even if the school does not actively recruit there, are able to apply directly for their internship and job openings through their website. Jobs are available at a number of the firm's locations throughout the country and around the globe.
Summer internship opportunities are a great way for students to get their foot in the door at Strategy&, and may end up leading to full time employment. This was the case for Bryan, now a director at the company and based out of Chicago. Bryan interned for the company during the summer while earning his MBA at the University of Chicago Booth School of Business. He completed his MBA in 2011, joined Strategy& as a full-time colleague, and is now a key member of the Technology Strategy team.
"I had the opportunity to do an internship with the firm between my first and second year at business school, and I came away impressed with the caliber and character of the people at the firm," Bryan said of his experience with Strategy&. "In only nine weeks, the camaraderie and professional bonds that I was able to develop with my teammates, fellow interns and leaders at the firm was special."
Feb 15, 2018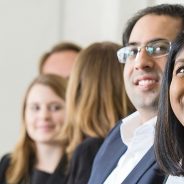 Clear Admit recently explored 5 crucial interview questions you'll need to know during the height of MBA interview season, based off the site's in-depth interview guides and archives, which you can read below.
---
Interviews, interviews, interviews … it's all anyone seems to be talking about these days, and with good reason. Harvard Business School, Michigan's Ross School, Chicago Booth, NYU Stern, and UVA Darden are just some of the schools that have already or are in the process of sending out Round 2 interview invitations. Stanford GSB, MIT Sloan, and UPenn / Wharton are among those soon to come.
Instead of driving yourself crazy with worry, why not buckle down and perfect your answers to the questions you are most likely to be asked? To help you prepare, we've scoured our Interview Guides and Interview Archive to compile our very own list of five MBA interview questions you need to ace. These questions are among those that most often make their way into MBA admissions interviews at leading schools.
While the questions listed here are most commonly asked as part of blind interviews, they can certainly also come up in the course of non-blind interviews. In those cases, you'll want to be prepared to go deeper into some of the specific experiences you shared in your application. (Check out our quick refresher on the difference between blind and non-blind interviews).
For detailed insights into each school's interview process, the questions they ask, and how to tackle those questions, access Clear Admit's Interview Guides.
5 MBA Admissions Interview Questions You Need to Ace
Walk me through your résumé.
The real trick with answering this open-ended question is to gauge how much detail is too much. Imposing a structure can help. "It's best to err on the side of brevity," says Alex Brown, who asked this very question of many hopeful Wharton applicants during his time working in admissions at the Philadelphia school. "Think of this résumé walk-through as simply laying the groundwork for deeper discussion of your background and accomplishments." A good idea is to develop a two- to three-minute run-through, beginning with where you grew up and went to college, what you studied and perhaps something you enjoy outside of work. Then move into a concise overview of your work experience, beginning with your first job and continuing to present day, making sure to explain why you made the choices you did and what you learned in each major role. "This kind of high-level overview gives your interviewer the perfect opportunity to ask for more detail about specific points if she wants it," Brown says. If you have a gap of three or more months due to unemployment or some other cause, you should be prepared to address it, Brown warns, although in a short résumé question as part of the interview, it may not come up.
What are your career goals?
With any luck, you will already have a well-honed response to this question, developed and refined as part of the process of writing your application essays. "If you are looking to shift industry or function, this is your chance to explain your reasoning and that you have carefully thought through what may be involved in successfully making the transition," Brown says. Keep in mind why the adcom is asking this question, Brown suggests. "They want to know how focused you are on the MBA and whether you are in a position to take advantage of the resources business school offers or at risk of getting overwhelmed," he says. Present a very clear post-MBA goal, Brown recommends. "Schools prefer to admit students who can explain exactly what kind of job they want to pursue beyond graduation and articulate how it will set them up to obtain their long-term career objectives," he says. Schools are also looking, with this question, to see if your goals make sense and are feasible in light of your past experiences; are you able to articulate a clear path and plan?
Why X school?
Here, schools want to see if you have really done your research on their program and whether you are a good fit with their culture. So, do your research. "I recommend a three-pronged approach to make a truly compelling case for your interest in a given school," Brown says. Start with academics, he says, naming specific courses and professors that you are interested in. "Remember, your interviewer wants to see that you have really researched the school." Second, mention specific clubs, conferences and other special programs that will help position you for your career goals. "Even better, show how you would contribute to the school community, such as by organizing an event to share specific knowledge you bring with your future classmates," Brown suggests. Third, show that you have a good understanding of the school's community, culture, class size and location and have thought about how these fit with your personality, goals and background. "If you have visited campus or talked with current students or alumni—definitely say so, lead with this." Brown stresses. "Beyond showing that you've invested time in getting to know the school, this also helps your interviewer have a mental picture of you on campus." he says.
Give us an example of a time you took a leadership role.
The way interviewers ask this question can vary—sometimes you'll be asked directly about your most notable leadership experience and other times you'll be invited to describe your general leadership style. "It's important to keep a few basic principles about leadership in mind," Brown says. "A leader is someone who has a strong vision or point of view and is able to see things others are not," he continues. A leader must also have excellent communication skills. Choose an example that demonstrates these points. An ideal leadership example will describe a time when you negotiated with and persuaded key stakeholders, such as clients or a supervisor, to buy into your vision and then delegated the work and managed colleagues or juniors. "If you encountered obstacles along the way, share how you dealt with them," Brown says. "If possible, you should also show success through quantified results," he adds. As important as a successful outcome is demonstrating how you drew on the help of others where necessary. "No one is successful on their own," Brown says. Show that you understand that strong leadership means teamwork and playing well with others, he says.
Tell us about a time you failed.
As tempting as it may be to say that you've never failed at anything…that is not what that adcom is looking for here. "In fact, this is a favorite question for those who appear to be 'rock stars' on paper," Brown says. But rock stars make mistakes, and having an example in your back pocket of a time things did not go according to plan can show humility as well as your capacity to learn and grow. "The best answer to this type of question ends with a more recent experience where you took the lesson you learned from the failure and put it into play, affecting a better outcome." he says.
These five questions certainly don't cover everything your interviewer is likely to ask you, but they do touch upon some of the things you're most likely to be called upon to share as part of your MBA admissions interview. You can take some of the anxiety out of the interview process by giving each one some thought, drawing on some relevant experiences from your past, and practicing the responses you would give. Don't practice too much so that you appear overly rehearsed—since it's important to seem both authentic and genuine—but prepare enough so that you'll be ready to truly put your best self forward.
Feb 14, 2018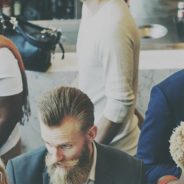 The first installment of this series highlighted the fundamental importance that networking plays in a job search and outlined some of its basic strategies. Quick recap: start with friends and acquaintances; present yourself professionally on social media; and remember that the best networks are built from mutually beneficial relationships. This second article offers more nuanced networking tips tailored specifically to MBAs.
One of the best ways for an MBA student to grow their network is simply to volunteer their time. By seeking ways to volunteer in their desired field, one can expand a network by demonstrating their knowledge and experience to others.
Dr. Janis Moore Campbell, Ph.D., the Director of Graduate Professional Development at Temple University's Fox School of Business, explains that volunteering is a great way to build relationships. "Without fail, others will gravitate to you if you are willing to share your knowledge and expertise. Before, during and after your MBA, strategic volunteering is an outstanding way to showcase one's knowledge, skills, and generous spirit."
While it is critical to offer to share your talents, remember that time is a scarce resource. Focus on getting involved in projects that will yield the most benefit. Dr. Campbell notes, "It's important to think strategically about how best to demonstrate your strengths."
Current MBA students should take advantage of the resources that their schools provide. Many schools have well established programs that are designed to aid in the process of networking. For example, Beth Briggs, the Assistant Dean in Career Services at the NYU Stern School of Business, points out that in her school's MBA program, "Students participate in our career education program … which, among other services, helps MBAs become more conversant in their skill sets and personal stories, identify whom it makes sense to network with based on their goals, and then leverage Stern's relationships and their own contacts to make those connections." Other MBA schools have similar programs, and they should be thought of as a crucial part of the curriculum.


Another key way to capitalize on your school's assets is to make use of the alumni network. Schools will often facilitate meet-ups between current and former students, and attending alumni events, for example, is a great way to forge new connections. Linking up with your school's alumni is a crucial part of networking for any MBA student. Stephanie Johnson, Director of MBA/MS Career Services at Drexel University's LeBow College of Business in Philadelphia recommends, for example, that MBA students should "set weekly goals to attend at least one event and reach out to one to two alumni for informational conversations." Contacting and talking to past graduates is not just about meeting new people and building your network. Alumni have been in your shoes, and will have essential advice to help you move forward.
Finally, remember that networking does not stop after you have found a job. As Mark Brostoff, Assistant Dean and Director of Graduate Career Services at the USC Marshall School of Business reminds us, "Having a vibrant network of professional contacts is a valuable resource to cultivate and maintain, even after landing the job." Perhaps the best lesson is that networking is mostly about creating healthy and fruitful partnerships. A strong network is a web made of vibrant relationships, and it is a serious mistake to neglect those bonds. It is also necessary to remember not to spread yourself too thin or to focus solely on networking when finding employment.
"You need not name-drop or be a social butterfly to build a strong network of friends and colleagues" adds Dr. Campbell. "Networking is much more than "Hello, my name is …" nametags or the exchange of business cards."
Feb 13, 2018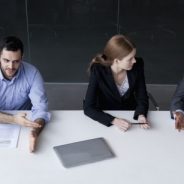 For those who don't have a natural knack for strategic thinking, the ability to analyze effectively and make logical decisions can often seem like the kind of skill that just can't be taught. Luckily, most business schools disagree.
Not only is strategic thinking a skill that can be studied and improved, but an advanced education in this field can lead to a wide array of careers, often incredibly lucrative ones. After all, the ability to make strategic decisions can lead to success in all aspects of business and across numerous industries- that might be why those who earn MBAs in Strategic Management are entrepreneurs, COOs, Department Supervisors, Business Analysts, and are found at any number of high-level management positions.
Whether you are born with the skill or not, pursuing a Strategy MBA is the perfect way to set yourself up for a versatile career in strategic management.
What is a Strategic Manager?
In an ever-changing and often tumultuous business world, an organization's strategic planner can be a crucial part of their growth and continued success. A career in strategic management or planning will involve keeping an organization on course through the collection, analysis, and organization of information pertinent to the company's profitability. This may include tracking industry trends, keeping an eye on external business competition or threats, identifying opportunities and creating action plans for a company based on strategic problem solving.
Strategy jobs typically deal in the "big picture" of the company, and are a key part of both shaping and supporting a company's overall vision and values. The role is a desirable one within a company, as it provides direct access to senior managers and frequently leads to higher level leadership positions.
Strategy jobs require a candidate to use skills from a variety of disciplines, such as finance and marketing. Since these positions are often highly competitive and require candidates to demonstrate a high level of business acumen, earning an advanced degree in strategy is one of the best ways to prove you have the unique combination of skills and drive required for this often demanding—but incredibly rewarding—career.
What Is a Strategy MBA?
Given the breadth of skills required to be a successful Strategic Manager for a company, it's easy to see why one would want an advanced degree in the field. An MBA specialization in Strategic Management is designed to provide students with a deep grounding within the logic of competitive advantage, focusing on both a broad understanding of business competition as well as a more nuanced training in analysis and decision making.
Offered at some of the top business schools throughout the globe, a Strategy MBA will help set future business leaders on course for careers in strategy consulting, general management, entrepreneurship, and a number of other careers that require the careful skills of analysis and problem solving gained with this degree.
Why Should I Get a Strategy MBA?
With the unique skill set required for a higher-level role in Strategic Management, earning an MBA with a specialization or major in Strategy can be crucial to proving your skill to potential employers. Regardless of your ultimate career goal, the "big picture" type of training offered by a Strategy MBA can be seen as shorthand for a person with the drive and acumen necessary to make crucial business decisions. And graduates with Strategy MBAs don't always take jobs as Strategic Planners—they are CEOs, entrepreneurs, and other high-level leaders within their organizations.
Those who do earn Strategy MBAs are also often the highest earners among their MBA-holding peers. According to Payscale, Senior Strategy Manager positions can earn salaries of up to $119,000 per year, a large portion of which comes from bonuses, and occasionally, profit sharing. Graduates of Strategy MBA programs are employed at some of the world's top companies, such as Deloitte, Amazon, and the Intel Corporation.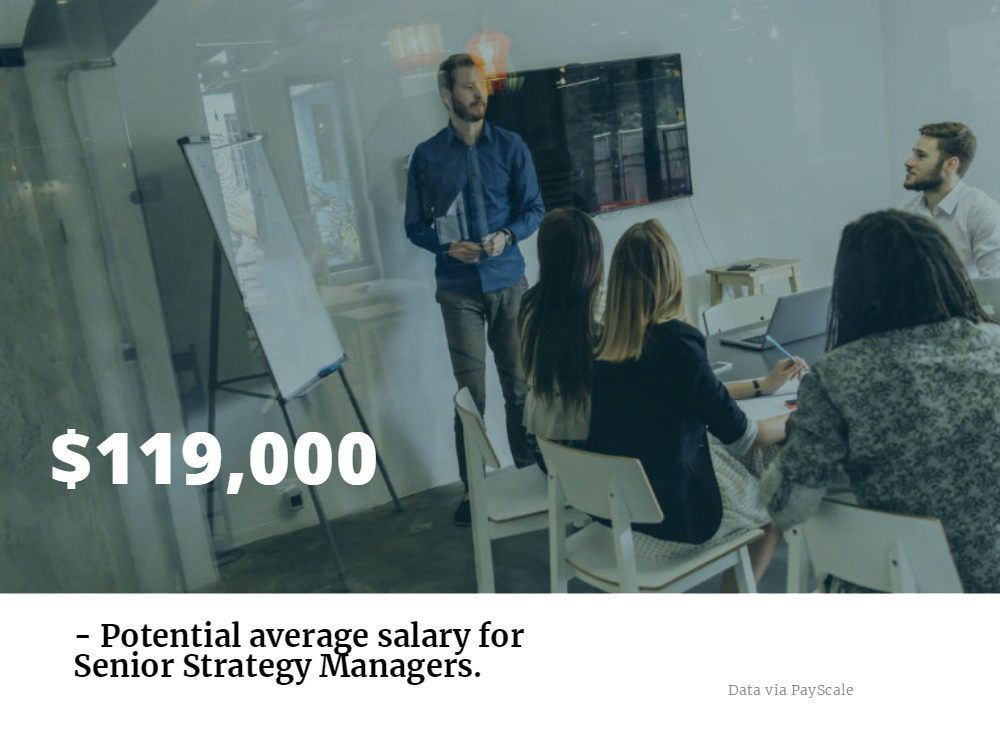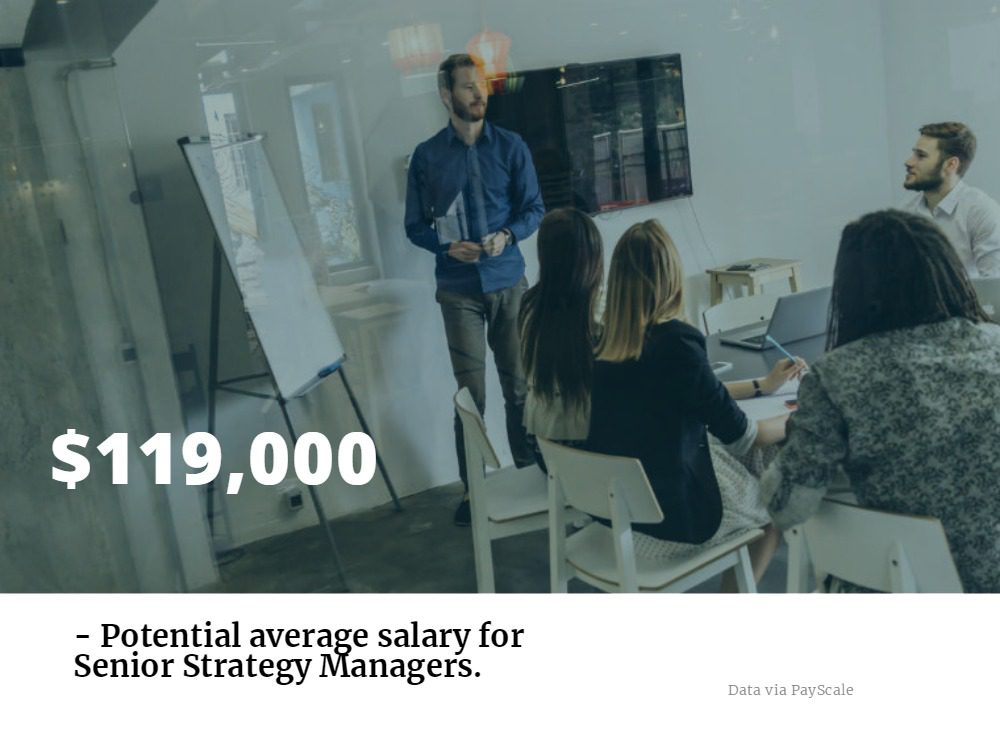 Where Can You Get a Strategy MBA?
With an increasing demand throughout the years for qualified and experienced strategy planners, a wide variety of business schools—including some of the top ranked MBA programs in the country—have begun to offer MBA specializations in the field of strategy management/planning.
Below are just a few of the MBA programs throughout the United States offering an MBA in Strategy or Strategic Management.
Temple University Fox School of Business
The Fox School of Business at Temple allows MBA students to focus their degree in Strategic Management, or earn a dual degree that combines an MBA with a Master in Innovation Management & Entrepreneurship (IME). The Department of Strategic Management (SGM) at Fox allows students to approach business strategy from four different angles- entrepreneurship, management, consulting, and international business. All for disciplines help prepare students to be leaders within the strategic management field through hands-on instruction, internship opportunities, networking events, travel abroad experiences, and more.
New York University Stern School of Business
The Stern School of Business at NYU allows MBA students to specialize their degree in Strategy, which will help provide a strong business foundation for the business leaders of tomorrow. The degree will help prepare students for a wide variety of fields, including careers in strategic planning, risk management, and management consulting. Courses in strategic management at Stern include: Competitive strategy in the marketplace, corporate governance, strategic design, strategic talent management, and more.
University of Pennsylvania Wharton School of Business
The world-renowned Wharton School at UPenn also offers students the opportunity to earn an MBA in Strategic Management, a major which aims to provide a "deep grounding in the basic logic of competitive advantage premised on a careful analytical treatment of the distinct qualities of positions of individual firms and an understanding of broader competitive dynamics." Some of the courses offered as part of this major at Wharton include: Deals: the Economic Structure of Transacting and Contracting, Strategic Implementation, Multinational Business Strategy, Competitive Strategy and Industrial Structure, and more
Feb 8, 2018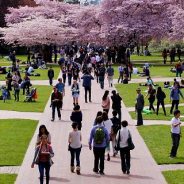 If you've gone through the rigamarole of an MBA application, chances are you're feeling a bit taxed (no pun intended). Don't slow down now! Sometimes when you have your life and education under the microscope it's helpful to get a gentle reminder from a reliable source—like us—of what you hoped to get out of the degree in the first place. Here are a few tips that might help calibrate your b-school compass:
Practice On The Field
Cliff Oxford, founder of the Oxford Center for Entrepreneurs, wrote in the New York Times that certain traditional MBA programs are "like having athletes studying game film but never practicing on the field." This is why many schools encourage students to apply for internships during enrollment or summer semesters. These opportunities can be competitive—especially if you have your mind set on a large company—but don't let that deter you.
There are many ways to stay connected with the global marketplace, where you will be employed in only two years. For starters, keep applying and remain alert to positions that may have a greater potential for longevity. Interviews that don't lead to an internship are still essential experiences. If your chosen program doesn't have adequate outlets for students to engage with employers, ask for them.
Let A Mentor Set The Pace
Mentorships reinforce the idea that there's no substitute for experience. For students too intimidated to reach out to a professor, consider that mentorships may be the most rewarding part of their job.
Many schools offer a mentorship program built into the curriculum. Large schools like the University of Oregon and the University of Miami pair students with local professionals to "meet regularly throughout the academic year to discuss everything from study habits to career choices." Schools have reported that these connections are pivotal for students in achieving their ideal positions and cultivating life-long relationships in the field.
Mentorship is also a staple of the career path designed for students at powerhouse business schools like the Yale School of Management, which recently revamped its WE@Yale program.
Change Your Perspective
When under pressure, remember to give yourself a break. Exercise and meditation are steadfast options, but use your imagination. Jerry Seinfeld reportedly displayed images from the Hubble Space Telescope on the walls of his writing room to calm his nerves. "I don't find being insignificant depressing. I find it uplifting."
Completing your MBA is a personal exploration above all else. Don't forget your true entrepreneurial spirit while finding your footing. After all, changing ones career is the second most common reason, according to students, that they pursue an MBA in a first place.
Experiment With Electives
Special projects and electives are a chance to step out of your comfort zone. These courses are updated on a yearly basis, meaning that they cover cutting-edge topics that can open up new worlds and help you garner skills that separate you from the rest.
For example, the Stern Signature Project at the NYU Stern Center for Business and Human Rights recently led students to create a business plan "focused on sustainable employment and profit" for a private Kenyan social enterprise.
Get To Know Your Pack
A drive to succeed doesn't mean that you have to be the lone wolf on Wall Street. Every MBA program has students who come from unique backgrounds, cultures, and histories. These are your future colleagues. They're also hidden mentors who may be your most valuable supporters.
Many schools, like the Wharton School at the University of Pennsylvania, actively acclimate their students together with unique Olympic-like events, helping bridge the various cultural gaps of the incoming students. Not only are these events fun, unless you hate being outside or sack races, but they are potentially powerful networking events for you and your peers.
Feb 7, 2018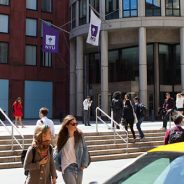 Pursuing an MBA is a shrewd move for anyone looking to earn a competitive salary right out of school. Though attending a renowned school can up the price tag of earning an MBA, it may also increase the overall return on investment. According to an article in U.S. News & World Report, "… graduates of top-tier business schools usually earn higher starting salaries than their peers who went to lower-ranked schools."
It's not jut the opportunity to have a lucrative job right out of school that makes a high starting salary appealing. An enviable starting salary could mean more earning potential down the line. However, a top-tier school may seem out of reach for low-income applicants. After all, how can you enjoy the return on investment if you can't afford to invest in the first place?
Luckily, many prestigious business schools offer resources for students from different socioeconomic backgrounds. Below, we've outlined the resources available for low-income applicants at five of New York City metro's best business schools.
How NYC Business Schools Help the Underprivileged
Columbia Business School
Columbia Business School offers need-based awards to many students, which may result in anywhere from $7,500 to $30,000 in tuition support. Nearly half of applicants receive need-based scholarships, which are automatically renewed at the start of the second year. Columbia students can also apply for private and federal loans. To create incentive for students to choose careers in public and nonprofit fields, the school offers a Loan Assistance Program for students who utilize their education to pursue these paths. Students are eligible to apply for this program for up to five years after graduation. Depending on the extent of students' debt, they may receive anywhere from $2,000 to $10,000 of annual support. Columbia students may also receive merit-based scholarships, such as the Columbia Fellows Program, which may cover full or partial tuition and is granted to applicants with an outstanding track record in leadership and creativity.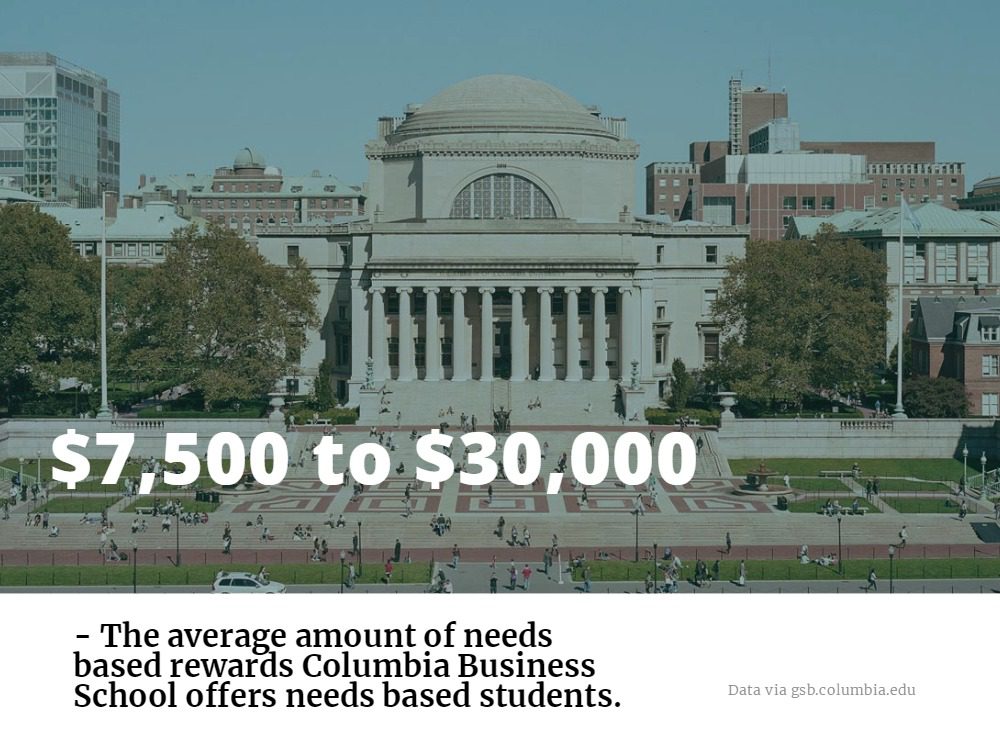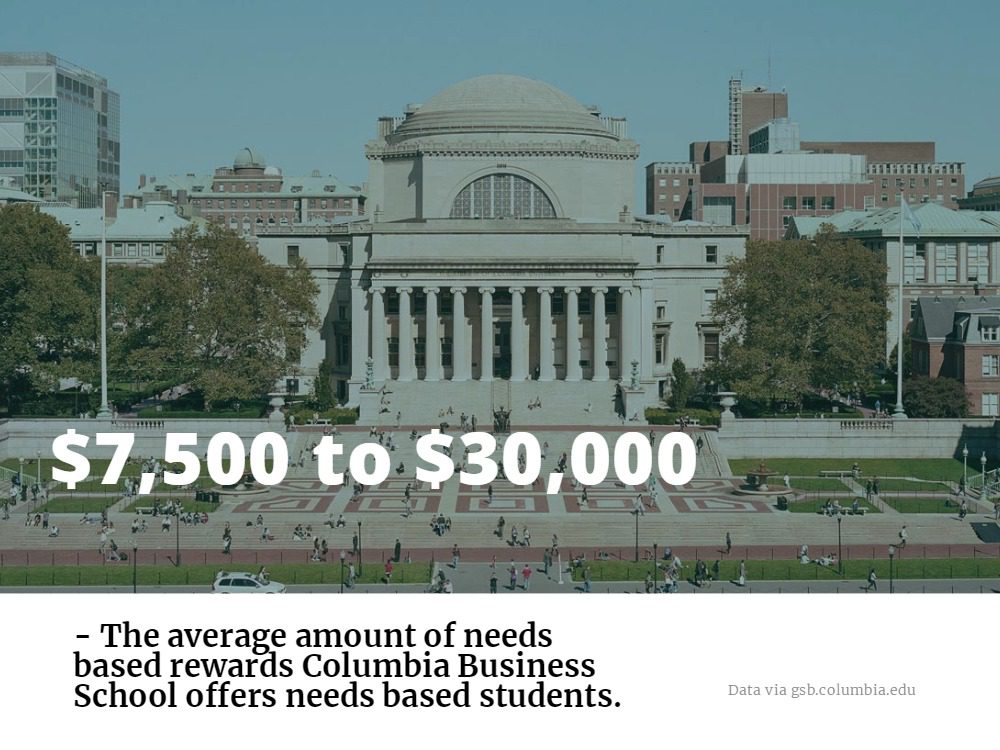 Stern School of Business—New York University
NYU's Stern School of Business offers a variety of scholarships for high-achieving applicants. According to the school's website, nearly a quarter of students who enter the full-time MBA program receive a merit-based scholarship. There are also additional merit-based opportunities for students coming from different backgrounds and perspectives. Scholarships like the Advancing Women in Business Scholarship and the Forte Fellowship are particularly geared toward female-identifying students, to support women in business. The ROMBA Fellowship aims to help LGBTQ students succeed in business education. The Consortium Fellowship exists to increase the number of minorities such as Hispanic Americans, Native Americans, and African Americans in business school as well.
Gabelli School of Business—Fordham University
At the Fordham University Gabelli School of Business, graduate students may be eligible for federal financial aid, merit scholarships, or a variety of graduate assistantships. Awards based on academic excellence range from $10,000 to full tuition. Exceptional students may be eligible for awards like the Dean's Premier Scholarship, which includes a $20,000 living stipend, and may include a stipend toward one of Fordham's global programs. Students can also apply for a plethora of need/merit-based scholarships, like the Hitachi Diversity and Inclusion Scholarship, which seeks to help underrepresented minorities finance their education.
Rutgers Business School, Newark and New Brunswick
The Financial Times ranked Rutgers Business School among the top 50 MBA programs for return on investment in 2017, citing a 130 percent increase in salary for students within three years of completing their degree. Moreover, the school's website states that, "More than 80 percent of Rutgers students receive some form of financial aid." Moreover, at $31,011 per year (not including fees), this program is far more affordable than many other prestigious schools. Students can apply for federal or private loans, grants, and an array of scholarships. In addition to the awards offered by the Rutgers Business School Graduate Scholarship Fund, the Rutgers website lists 30 fellowships, scholarships, and partnerships. The Ralph Bunche Fellowships, for example, provide tuition remission, and a $15,000 living stipend to minority students from disadvantaged socioeconomic backgrounds.
SC Johnson Graduate School of Management—Cornell University
Around 30 percent of entering the SC Johnson Graduate School of Management students receive some level of scholarship support. Scholarships like the National Society of Hispanic MBA's (NSHMBA) and the TOIGO Fellowship specifically seek to help underrepresented minorities. The MD MBA Dual Degree Program and Lee Family Scholarship supports students on the rigorous path to receive their MD/MBA. Additionally, Cornell's Park Leadership Fellows Program awards full tuition to up to 25 MBA applicants annually. The award is granted based on personal and professional achievements, academic performance, social contributions, and leadership. Students can also apply for federal and private loans.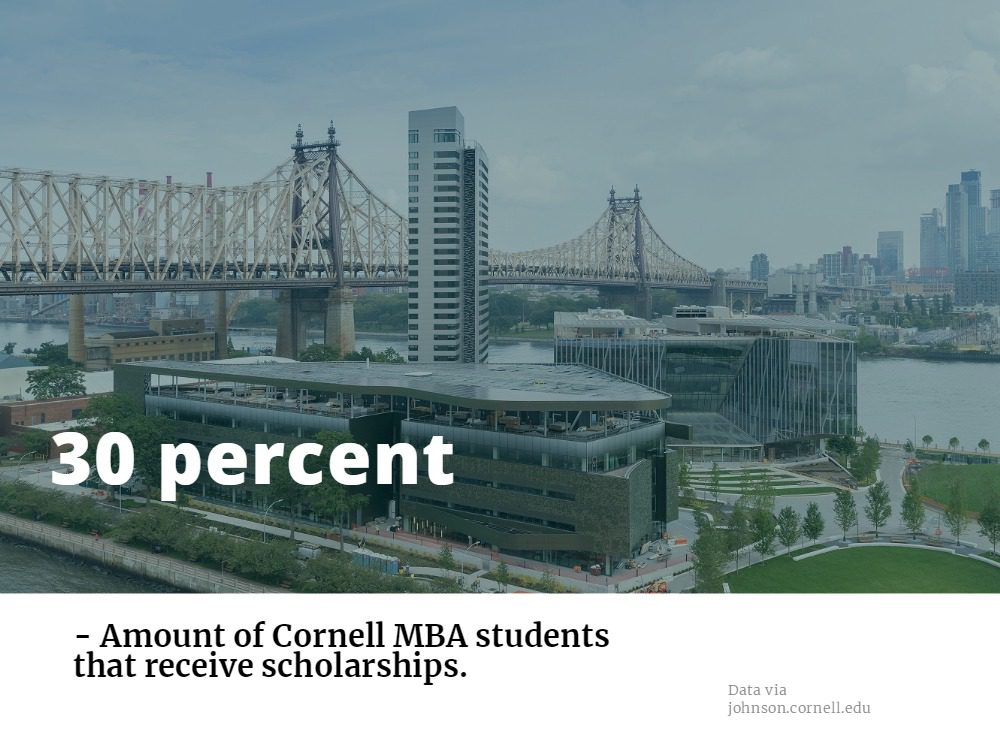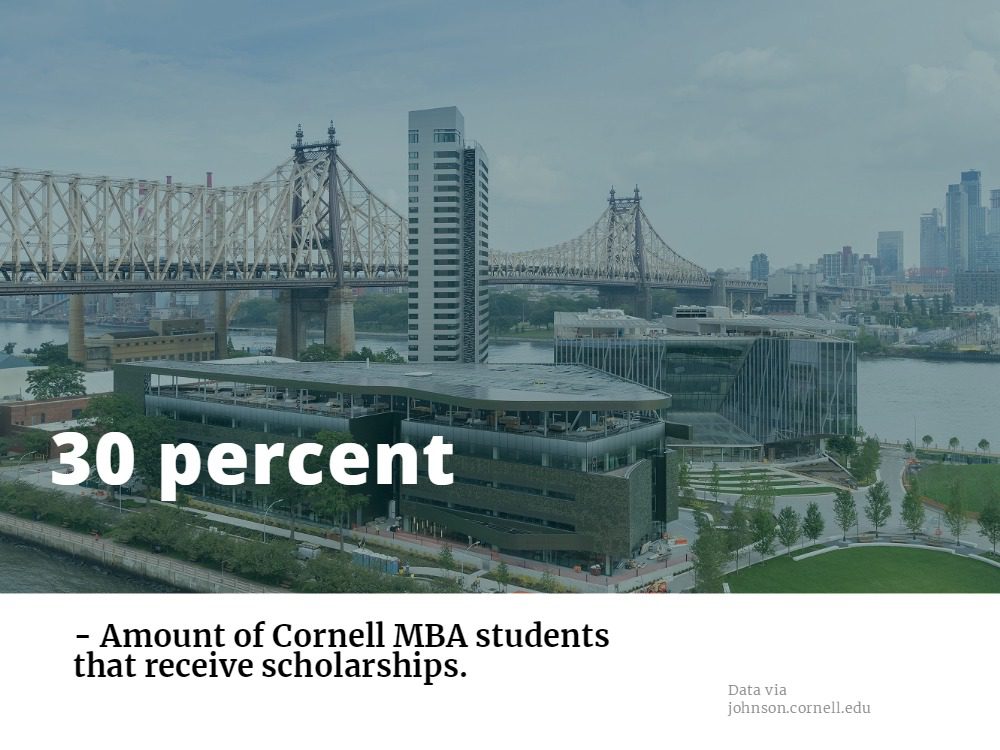 Jan 3, 2018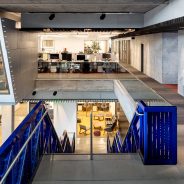 Since 1983, Intuit Inc.—the Mountain View, CA software company that spearheaded the creation of products like TurboTax, Quickbooks, and Mint—has effectively changed the way the average person manages their money. And with more and more MBAs shedding their finance industry aspirations for a role in tech, a job with one of the most well-regarded tech organizations is looking especially ideal.
Why Should I Join Intuit Inc.?
Intuit Inc. was ranked 13th overall on Fortune's 2017 list of the "100 Best Companies to Work For," and 30th overall on Glassdoor's newest "Best Places to Work" list. The company takes a holistic approach to ensuring company well-being. Intuit has 24-hour onsite gyms, and even provides a certain amount of bicycles for employees who bike to work. Fortune listed job perks like telecommuting, compressed work weeks, college tuition reimbursement, daily free time to pursue other projects, and paid time off for volunteering.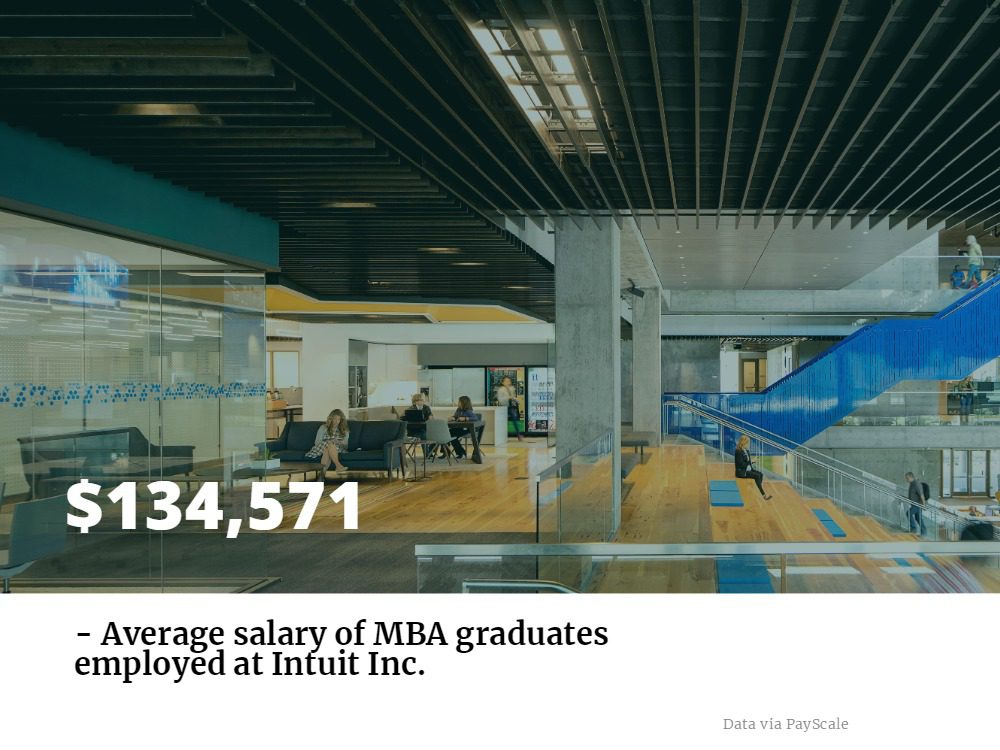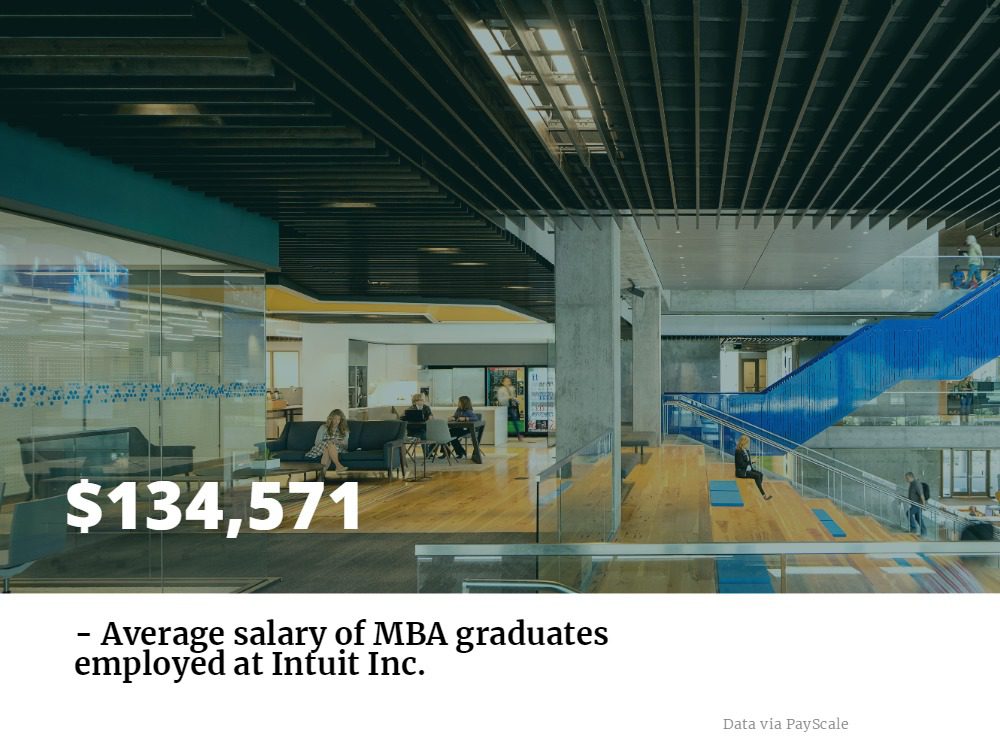 Many of the positions at Intuit are, unsurprisingly, tech-based, so an MBA may not be as advantageous in getting an engineering position. However, according to PayScale data, MBAs are typically the highest earners at Intuit, with the average MBA earning nearly $125,000 per year.
What Internships are Available?
Intuit Inc. has a specific internship for MBAs: the MBA Intern Marketing Manager position. This internship is offered in Intuit's California locations in Mountain View and San Diego, as well as in Plano, Texas. In this position, MBAs help the company gain insight into the needs of customers and the effectiveness of current marketing strategies, through research and testing. According to the company website, these interns also have the opportunity to partner with teams working in, "Product Management, Development, Finance and Care." This is a paid summer internship, so students can cover the cost of living while observing and contributing to innovations at a leading software company.
Intuit is currently offering a variety of other internship positions that might be appropriate for MBAs, such as a Marketing Intern position in London. MBAs specializing in Supply Chain Management can apply to be Supply Chain Specialist Interns, and work closely with Intuit's Supply Chain Finance team.
At the company, it is not uncommon for intern's to parlay their positions into full-time jobs after graduation. The company's website says that its internship program, "is truly an 'early identification' program, focusing on identifying and investing in high potential university students really to encourage them in their early careers and potentially to bring their talent back to Intuit after graduation."
How to Get Hired at Intuit
In recent years, Intuit has moved from a traditional interview process, to an innovative method of vetting candidates that incorporates virtual reality. Their hiring program, Assessing for Awesome (A4A), requires that candidates: "Speak for five minutes about themselves; speak for 15 minutes about two or three projects of which they're proud; prepare a 15-minute presentation on a case study or coding exercise; participate in a 25-minute question and answer period." The interview is conducted by an advanced staff member who works closely with the position in question. The company uses virtual reality to allow candidates to demonstrate their skill sets.
Intuit Inc. hires graduates and interns from a number of the top-rated business programs in the country, including the Northwestern University Kellogg School of Management in Chicago, Illinois, which brought in full-time employees and interns from the most recent graduating class. Some of the most highly-regarded MBA programs offer various tech industry advantages, including the recently introduced Tech MBA at NYU Stern, and the promising new Cornell Johnson Tech MBA, offered at the school's new New York City campus.
For more information on which school's provide the best opportunities to join the tech industry, head on over to our sister site Clear Admit, which recently took a look at programs from other established institutions like the UCLA Anderson School of Management and MIT Sloan.