Post tagged "nyu"
Oct 12, 2017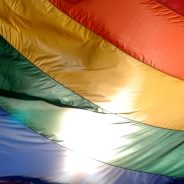 In honor of yesterday's National Coming Out Day, we thought we'd tackle a thorny question faced by some applicants to leading business schools: To be out—or not to be out—in your MBA application? In recent years, increasing numbers of top business schools have given applicants the opportunity to disclose their sexual orientation as lesbian, gay, bisexual, transgender, or queer (LGBTQ) as part of their application if they so choose. But what are the pros and cons of doing so? To find out, we spoke with admissions directors at schools all over the country to get their input.
The overwhelming consensus, we found, was that there are multiple positives and few, if any, negatives to sharing your sexual orientation as part of the application process provided you feel comfortable doing so. This is not to say that anyone should feel pressured to disclose anything that they are not personally comfortable sharing—just that those who feel inclined to share shouldn't have any hesitation from an admissions standpoint.
"I Really Only See Pros"
"I really only see pros," says Soojin Kwon, managing director of full-time MBA admissions at the University of Michigan's Ross School of Business. "We are always encouraging applicants to be very authentic and bring their whole selves so that we have context around them. We are a very diverse and inclusive community, and we want to know every aspect of who you are and what you'll bring to that community."
Applicants who do disclose LGBTQ status—or even those who don't—also can indicate that they would be interested in hearing from students in the school's Out for Business student club, which helps prospective students get tapped into the campus LGBTQ community well before they arrive on campus. "Our current LGBTQ students absolutely reach out, embrace, and actively engage with applicants who self-identify because they want to make sure that our community is very strong on every aspect of diversity—they are very proactive," Kwon says.
NYU Stern School of Business Associate Dean of MBA Admissions Isser Gallogly stresses that whether or not to disclose sexual orientation is a personal choice that should be based on each individual's comfort level. "But certainly at NYU Stern—in New York's Greenwich Village—we are obviously incredibly diverse and supportive of diversity," he says. The LGBTQ rights movement can trace its origins to the neighborhood surrounding Stern, and a community of acceptance has prevailed there for decades.
"It Might Present Certain Advantages"
But even beyond Greenwich Village and Stern, Gallogly tells LGBTQ applicants that they shouldn't have concerns about being out in the MBA admissions process. "Business schools are looking for diversity—we as admissions officers are always looking for different vantage points and perspectives that applicants can bring to the class. I think anything that's a little different or unique only helps your personal story," he says. "I don't think there's any disadvantage to being out in the admissions process, and, in fact, it might present certain advantages."
Self-Identifying Is First Step to Qualifying for LGBTQ MBA Fellowship
Indeed, students who self-identify as LGBTQ at certain schools will automatically be considered for scholarship aid through the Reaching Out LGBTQ MBA (ROMBA) Fellowship Program. ROMBA is a nonprofit organization dedicated to "educating, inspiring, and connecting the student and alumni LGBTQ MBA and graduate communities in an ongoing effort to create the next generation of out business leaders." Recipients of the LGBTQ MBA Fellowship each receive a minimum of $10,000 in scholarship aid per academic year or $20,000 in total scholarship aid for two years. In addition, they get access to exclusive mentorship and leadership programming through ROMBA. Fifty-five members of the Class of 2019 will collectively receive more than $1,300,000 for each year in business school, ROMBA reports. "Since 2015, 35 schools have awarded $6.3 million to LGBTQ applicants who were out on their applications," adds Matt Kidd, ROMBA Executive Director.
Beyond self-identifying through a school's application form, applicants interested in being considered for the ROMBA fellowship are encouraged to demonstrate LGBTQ leadership roles on their resume, express interest in business schools' on-campus LGBTQ clubs, and share relevant LGBTQ leadership experiences in their application essays.
---
---
Prem Tumkosit, a 2011 MBA graduate from Yale School of Management (SOM), didn't explicitly disclose his sexual orientation on his MBA applications. When he was applying, that option was provided by fewer schools. "But I did list my participation and leadership positions in LGBT organizations, which I felt was essentially disclosing," he says.
Gallogly adds that current students are frequently shocked and surprised—once they begin the recruiting process—by how many corporations are likewise looking for diversity, including in sexual orientation. "The short story is if you feel comfortable, I would go for it [disclose sexual orientation], because you will see opportunities to receive support," he said. "Short story: It's a good thing."
Opt in to Get Connected to On-Campus Groups
Bruce Delmonico, Assistant Dean and Director of Admissions at Yale SOM, says that his team considers it so much a positive that he sometimes has to stop and remind himself that some applicants might actually wonder if it could be viewed as a negative. "We consider it an aspect of diversity, so we certainly don't see any negative in it," he says. As at Ross—and many other schools—Yale SOM also allows applicants to opt-in to receive communication from LGBTQ students and groups, which helps facilitate valuable connections both during the application process and in the months leading up to school's start.
"I really don't see any negatives to it," Delmonico continues. "People sometimes choose not to disclose, and obviously that is fine—it's everyone's individual choice," he notes. "It can still be a difficult thing—and people are at different stages in terms of their own self-identification—so it is not as though not sharing is viewed negatively. But it is an aspect of diversity that we think about as we are trying to put together our class, so we view it as a positive."
Delmonico does share that Yale has seen an increase in the number of people self-identifying as LGBTQ. "I think that's a good thing," he says, "but we do want to make sure people are being accurate in self-reporting," he adds. Especially outside of the United States, he worries that not everyone knows what it means to identify as LGBTQ.
Don't Self-Identify as LGBTQ If You're Not LGBTQ
"We also sometimes have to wonder if some candidates might be looking to game it a little bit," he says. "That's something we are starting to be sensitive to. We look at it as a positive—but we don't want people just checking the box because they think it might give them a little boost over other applicants." To offset potential gaming of this system, his team has begun to dig a little deeper to see what being LGBTQ means to those who check the box. "It's not something we would ask about in an interview," he stresses, "but we will look to see what else they might have shared" that might support their LGBTQ status. "It can be helpful, if you are self-reporting, if you share some way you are expressing that already," he says. For example, some people write about LGBTQ themes in their essays or talk about related groups they've been part of, he says.
Amanda Carlson, Assistant Dean of Admissions at Columbia Business School, shares that her team also saw an uptick in self-reporting among applicants for the Class of 2019, particularly from certain regions. "I am saying this somewhat tongue and cheek," she notes, "but it's like some admissions consultant told candidates in China that saying you are part of the LGBTQ population is a good thing, because I think every single Chinese candidate this year checked the box." Of course, she met personally with Chinese candidates who were quite genuinely members of the LGBTQ community, she adds, but she also wonders if there was some confusion among some applicants about what LGBTQ means.
"At the same time, we recognize that there is an appeal to being in New York—where people rightly feel that being LGBTQ is a warm and accepted thing—where it may not always be in China," she notes.
Is LGBTQ Inclusive Enough?
Maryellen Reilly, deputy vice dean of admissions, financial aid, and career management at the University of Pennsylvania's Wharton School, echoes what other admissions directors have said, adding that for some students it can also be liberating. "Some students may not have been out in high school or college and it can be liberating to share it as part of applying to business school—to get to say, 'Here I am—this is who I am,'" she says. "It's one less thing you have to worry about hiding at school." As for a con to self-reporting, "I kind of don't know that there is one—I can't think of one," she says.
Reilly remembers the process that her team went through when they first started thinking about adding the opportunity to self-identify as part of the application. "Did you know that Facebook has 50 different categories around sexual orientation?" she asks. She didn't. "My mind was blown." One of the students championing the cause argued that Wharton needed to include all 50. "It's a spectrum—and we did a lot of learning from an admissions perspective," she says. "Our LGBTQ community was really strong and vocal, and meeting them where they are required some give and take on both sides," she says.
So far, her team hasn't seen any candidates that it thinks might be trying to gain an unfair advantage by  claiming to be LGBTQ when they aren't. "We haven't seen anything remotely like that—that's a bridge we'll cross when we get there, should we get there."
Jennifer Redmond, a 2016 Wharton MBA graduate, did NOT disclose as part of her application that she is LGBTQ although the option was available when she applied. Prior to business school she worked in London in finance and hadn't been open about the fact that she identified as a lesbian at work. "Being in Europe, I was reluctant to come out and potentially not have a great reception," she says. That hesitation carried over to her MBA applications. "In retrospect, my advice to prospective applicants would be that you can tick that box," she says. "It is completely confidential, and it's a good way to get looped into all the activities that are available to members of the LGBTQ community."
Redmond would later attend a welcome weekend at Wharton, where the Out4Biz student club hosted welcome drinks. "It was one of the biggest parties of the weekend, and it became clear to me that the LGBTQ community occupied a very central part of life at Wharton," she says. "That ended up being a big part of my decision to attend." When she did move over from Ireland to attend pre-term at Wharton, her roommate was gay and HAD ticked the box. "He was so much more looped into things than I was to start—it made me a little rueful I hadn't ticked the box myself," she says.
Sep 1, 2017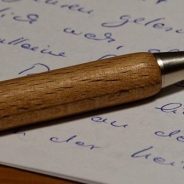 I'm busy, you're busy, your boss is most definitely busy. Indeed, publications ranging from Men's Health to the Atlantic, the Washington Post to Forbes are all reporting that "busyness" has become the new status symbol for our times. Which is part of what makes asking someone to write you a letter of recommendation for business school so daunting. Now, try telling that person that you actually need five different letters for five different schools. Oy vey.
As uncomfortable a spot as it puts applicants in—it's no better for recommenders. Even your most vociferous supporter is going to wonder what in the world she's gotten herself into when she realizes that helping you in your pursuit of acceptance to business school means taking time away from work or play or family or whatever else to labor over leadership assessment grids, each a little different from the one before, and write 10 slightly different answers to 10 slightly different questions. Here's hoping that your top-choice school doesn't happen to be the last one she gets around to…
Good news. The graduate management education industry recognizes the strain that letters of recommendation put on applicants and recommenders alike and has been wrestling with ways to make the process easier for everyone involved. To this end, the Graduate Management Admission Council (GMAC) established a committee made up of admissions representatives from dozens of leading business schools to brainstorm about ways to lessen the burden while still collecting the third-party assessments of candidates that are so critical to the MBA application process.
GMAC Pilots Common MBA Letter of Recommendation
As an outgrowth of that committee's work, GMAC last year piloted a common MBA letter of recommendation (LOR) that schools can choose to incorporate into their applications to reduce the burden placed on applicants and recommenders alike.
"The Common Letter of Recommendation (LOR) effort is intended to save you and recommenders valuable time by providing a single set of recommendation questions for each participating school," reads the GMAC website. "This allows your recommenders to use the same answers for multiple letter submissions, alleviating the workload of having to answer different questions for each school multiple times. You benefit because it makes the ask for several different letters to be written on your behalf much easier."
Cornell's Johnson Graduate School of Management, NYU Stern School of Business, and Michigan's Ross School of Business were among the first schools to pilot the Common LOR last year. In addition to a single set of open-ended essay questions, the pilot Common LOR also included a leadership assessment grid inviting recommenders to rate applicants on 16 "competencies and character traits" grouped into four main categories of achievement, influence, personal qualities and academic ability.
"At Johnson, we saw the Common LoR as a clear opportunity to improve the admissions process for candidates and their recommenders in a way that would also add value to our own assessment of applicants," Judi Byers, Johnson executive director of admissions & financial aid, told Clear Admit. "A thorough and consistent review is important to us and the grid provides a straightforward base of insights that can be assessed and compared reliably while the accompanying letter adds meaningful detail and context," she added.
Soojin Kwon, managing director of full-time MBA admissions and program at Ross, sees applicants and recommenders as the main beneficiaries of the Common LOR and is pleased that more schools are coming on board. "As more schools adopt it, applicants won't have to feel like they're burdening their recommender with completing multiple rec letters with different questions and ratings grids," she told Clear Admit. "This year, more than a dozen of the top 20 schools are using it."
Ross was also among the schools to first pilot the Common LOR last year, and Kwon served as part of the GMAC committee that helped craft it.
Common Questions Easy to Agree on, Common Leadership Grid Not
"What we found in using the Common LOR this year past year was that the questions gave us helpful insights into applicants, particularly on the important area of constructive feedback. The questions, however, were fairly similar to what we and other schools were using before, so it was easy for the AdCom to use it," she notes.
Those questions are as follow:
Please provide a brief description of your interaction with the applicant and, if applicable, the applicant's role in your organization. (50 words)
How does the performance of the applicant compare to that of other well-qualified individuals in similar roles? (E.g. what are the applicant's principal strengths?) (500 words)
Describe the most important piece of constructive feedback you have given the applicant. Please detail the circumstances and the applicant's response. (500 words)
Is there anything else we should know? (Optional)
"The rating grid was quite different from what we'd used in the past," Kwon continued. "It was also the most difficult part for the GMAC advisory group to develop and get agreement upon. The group worked this past year to revise and simplify the grid so that AdComs could get more meaningful insights from it."
This year, the 16 competencies and character traits from the original grid have been distilled to 12, with specific questions about analytical thinking and information seeking omitted. Johnson and Ross have both incorporated the revised leadership grid into the LOR distributed to applicants as part of their applications, as have most other schools that have this year decided to incorporate both the grid and open-ended essay question portions of the form. UT's McCombs School of Business and Rice University's Jones Graduate School of Business, notably, still seem to feature the earlier version of the leadership grid in their application, the one that calls on recommenders to assesses applicants on 16 competencies and traits.
Aug 31, 2017
New York University's Stern School of Business will be hosting executives from the ASEAN region next year in April.
The executives will be arriving from regional management consulting firm SRW&Co. for their ASEAN Global Leadership Program (AGLP) from April 16 to 20, 2018, according to a press release. It takes its program to different leading business universities every year. Some have been in China, U.S., and in the U.K. This year, it'll be coming to New York City for the first time.
"New York City is an epicenter of global business and a thriving hub of innovation that companies from multinationals to technology firms to startups call home," NYU Stern Dean Peter Henry said in the press release. "Given our proximity, our faculty are in constant conversation with the business community and will bring the latest insights around global business leadership and innovation to this year's course for AGLP participants."
The AGLP is going to center four themes: globalization, innovation, entrepreneurship, and leadership. Organizations in the corporate or public sector have something to learn from the program—even if they aren't conducting business in the ASEAN region, which includes Brunei, Cambodia, Indonesia, Laos, Malaysia, Myanmar, the Philippines, Singapore, Thailand, and Vietnam. These themes are valuable across industries and throughout the world.
Why not host the AGLP at NYU Stern? The business school is the perfect place for the global program as it prioritizes a global approach to education, says Eitan Zemel, Vice Dean of Global and Executive Education, in the press release.
"We are honored to work with SRW&Co. and to welcome AGLP participants to our campus, where they will have access to some of our most celebrated faculty and participate in stimulating conversation on key topics for both the ASEAN region and the global economy," Zemel would go on to say.
Aug 3, 2017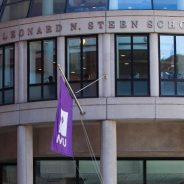 Applications are up and acceptance rates are down, according to new statistics from the New York University Stern School of Business Class of 2019.
A total of 3,927 applicants applied to join the NYU Stern Class of 2019, increasing around 4 percent from last year's figure of 3,773. Despite the growing pool of applications, enrollment actually got tighter, dropping from 871 admissions last year to 822 for the Class of 2019.
From the 822 admitted students, a total of 402 elected to join the NYU Stern Class of 2019—up slightly from the 392 enrolled students in the Class of 2018. While the difference in the number of incoming students is minimal, the demographics that make up those students, however, differ from last year's figures. The percentage of incoming students who are female jumped modestly from 35 percent to 38 percent. The percentage of admitted international students also slightly increased, moving up from 35 percent to 37 percent for the Class of 2019, representing 35 countries overall.
The average GPA for NYU Stern Class of 2019 slipped from 3.51 to 3.48, but GMAT scores actually drifted upwards, improving from an average score of 710 for the Class of 2018 to 714. The median GMAT score, however, saw a larger increase, moving up to 720 from 710 last year.
A slight majority of incoming Stern School of Business students join with previous experience in the financial services industry, totaling 29 percent. Following in second is consulting, with roughly 12 percent, followed by students with government and/or military backgrounds at 7 percent. Stern has been fairly active in recruiting applicants with military backgrounds and aspirations, implementing the Fertitta Veterans Program less than a year ago. The program will assist 20 full-time MBA students with military experience drastically reduce tuition yearly tuition fees, falling to a flat rate of $30,000 per year.
For more information regarding the NYU Stern School of Business Class of 2019, MBA program details, scholarships and more, please visit the school website.
This article has been edited and republished with permissions from Clear Admit.
Jul 28, 2017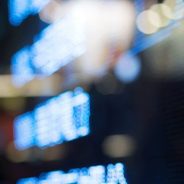 Good morning and happy Friday!
Here are a few stories you may have missed from the week that was …
Jul 20, 2017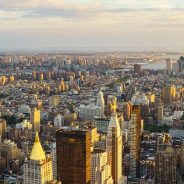 Finding a way to afford your MBA degree shouldn't be as challenging as the application process, but often it can be. With acceptance to a top MBA program can often come a top cost, which can often be a deterrent for someone pursuing their graduate degree. Through funding and scholarship opportunities, however, students may have the opportunity to reduce the cost of their degree, helping more up-and-coming business professionals have a shot at the quality education they deserve.
Jul 14, 2017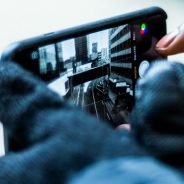 The Stern School of Business at New York University recently explored the new research that explores how photographs might reinforce visual memory at the expense of non-visual memory.
Jun 15, 2017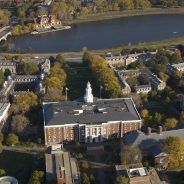 Harvard University today becomes the latest to throw down the gauntlet in the quest to provide preeminent leadership to the ever-growing tech sector—announcing the launch of a new joint master's degree (MS/MBA) program between Harvard Business School (HBS) and the Harvard John A. Paulson School of Engineering and Applied Sciences (SEAS).
Jun 5, 2017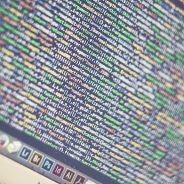 Information Technology (IT) is critical to the business world. It allows organizations to work more efficiently and helps maximize productivity. IT also covers a range of areas from computer applications to remote access networks, security engineering systems, and communication. The Bureau of Labor Statistics predicts that jobs for Information System Managers will grow much faster than average compared to all occupations. In fact, the job outlook for 2024 is 15 percent growth compared to 7 percent on average.
If you're in the New York City area and you want an MBA in Information Technology, the following schools offer programs and concentrations for this fast-paced and growing career field. Continue reading…
Apr 11, 2017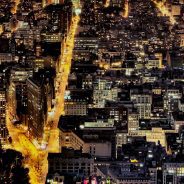 An Executive MBA (EMBA) is an excellent option for motivated professionals looking to advance in their industry. Most EMBA programs are tailored to accommodate a full-time work schedule. According to U.S. News and World Report, the average salary for EMBA grads increased by about 14 percent just a few years ago. Whether you're feeling stuck in your current position, or just looking to get ahead of rapid changes in your industry, an EMBA is a worthwhile investment. And for those living or working in the northeast, we've laid out some of the best New York Executive MBA programs.