Post tagged "nyu"
Jul 12, 2018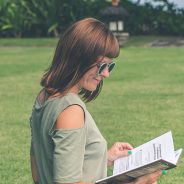 Business can often be unfairly characterized as a dry field. But not every business school course fits the stereotype. Check out these 10 unique and interesting MBA electives.
Columbia Business School offers this fascinating course in strategic intuition. The curriculum uses the teachings of early strategy literature as its foundation, though the bulk of readings and lectures are based on the content of two contemporary books on the subject: Napoleon's Glance and The Art of What Works. William Duggan, the author of both books, leads the course. Duggan is a strategy expert and won the Dean's Award for Teaching Excellence in 2014.
This Harvard Business School course allows MBA's to delve into the study of the global food industry. This course is helpful for B-schoolers specifically seeking a career in agriculture, or simply those pursuing consulting or investment banking, since the food industry is so expansive. The course explores the nuances of agribusiness, including how the once strictly local industry has become increasingly globalized.
Another eyebrow-raising Harvard Business School course, Luxury Marketing helps students understand the nuances of luxury brand management. Specifically, the class will be structured in terms of three larger topics: The art of creating luxury brand equity, understanding the luxury sector, and the future of luxury. The course has seen lecturers like world-famous fashion blogger Chiara Ferragni.
Improv as a means of facilitating team building and creative thinking is a growing trend in business. That's why MIT's Sloan School of Management offers an entire course on improv in business. The first two weeks essentially function like an Improv 101 course, with students learning the fundamental principles of improvisational performance. The subsequent four weeks focus on application, allowing students to practice applying improv principles to real-world business decisions.
Sure, it's not Second City, so don't expect students to make a Comedy Bang! Bang! appearance any time soon, but the course can help one develop skills not actively taught at most other business schools.
At University of Pennsylvania's Wharton School, the faculty understands the value of understanding the human brain in honing business acumen. This course demonstrates just that, as it educates MBA's in the most recent neuroscience breakthroughs and how this information can be used to predict consumer behavior, manage employees, build teams, and enhance workplace productivity, as well as honing leadership skills.
Though clothing fads aren't the first thing people usually associate with MBA education, fashion is its own industry, and a cutthroat one at that. As part of its Luxury and Fashion MBA, New York University's Stern School of Business offers a course on the future of fashion retail. In this course, students learn about the ever changing fashion landscape and the challenges that lie ahead as the internet cuts out the middleman between brand and customer.
Though analytical thinking is important for many aspects of business, creativity is the driving force behind most innovation and problem-solving. NYU Stern's Creativity class nurtures students' potential for true out-of-the-box thinking in both work and life. MBA's learn about the science of creativity and experiment with different creative approaches to problems.
In the Nobel Thinking course at London Business School, students use actual Nobel Prize-winning topics to explore what makes a groundbreaking idea and how to emulate the type of thinking that leads to real breakthroughs. Each session chooses a topic, led by a faculty member, and explores the idea, motivations, and contributions that led to the Nobel award. The elective makes full use of LBS's notable faculty as well as a number of guest lecturers.
London Business School also offers a Self Awareness course that helps B-schoolers learn about themselves, and their own needs and motivations. Though studying self awareness may seem more like therapy than school, more and more MBA programs are emphasizing the value of authenticity in business. Relationships are essential in business, and the Self Awareness elective trains students to understand how they are perceived by others, so they can build connections and trust as they navigate their industry.
At UC Berkeley's Haas School of Business, MBA's who take the Cleantech to Market course get to team up with scientists from the Lawrence Berkeley National Laboratory to work on marketing advances in in solar, biofuel, battery, and smart grid/energy management tech. Business students help scientists commercialize the latest advances in sustainability.
Jul 10, 2018
There's no doubt that summer internships play a critical role in an MBA student's education and career. Not only do internships provide students with the opportunity to gain hands-on experience in the workforce, but they're also known for helping students develop professional connections and earn top-tier salaries.
But not all internships are made equal, especially for talented business school prospects. For example, working at Apple would likely have a very different effect on an MBA's resume than working for a small, unknown startup company down the street. And if you're looking at the top cities across the U.S. where companies actively recruit talent, you can't go wrong with Boston, New York City, or Philadelphia for your location. But which is the best?
In this article, we highlight the top internship destinations in each city along with the top two schools in each area that will get you where you want. Continue reading…
Jul 4, 2018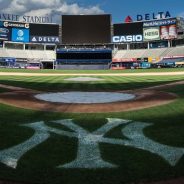 Let's explore some of the most interesting stories that have emerged from New York business schools this week.
---
For the first time in nearly half a century, a student from the Stevens Institute of Technology was selected in the MLB Draft.
Charlie Ruegger, a junior in the school's Quantitative Finance program, was drafted by the New York Yankees in the latter rounds of the 2018 draft, going in the 33rd round, 997th overall. In the midst of a demanding QF course load, Ruegger managed to earn Pitcher of the Year honors in the Empire 8 Conference with an 8-2 record. Stevens Ducks coach Kristaps Aldins prepared Ruegger "for the professional scouts who traveled to Dobbleaar Field to watch the Ducks and their star pitcher in action."
Ruegger notes, "I learned to not overthink or try to do something I wouldn't ordinarily do just because scouts are watching. You have to stay within yourself and keep your focus."
While Ruegger's focus turns to the Yankees, he is still very much interested in pursuing a QF career down the line.
"The professional minor-league life can be long and taxing. It's important to me that, when the time is right, I can walk away from playing baseball and be able to move right into the business world."
You can read the full article here.
The Rutgers Business School's Sulis team, whose innovative solar-powered water purification system recently swept the Hult Prize regional competition, is now crowdfunding to "pilot the business in India this summer."
Team member Anurag Modak was the catalyst for the idea, which he hoped would "address the global issue of water scarcity through technology."
The article notes that the Sulis team hopes to "market the technology to parts of the world plagued by inadequate water supplies or lacking adequate water purification."
You can read the full article here and learn more about Sulis and the team's crowdfunding campaign here.
The Wall Street Journal recently interviewed NYU Stern Professor of Marketing and IOMS Anindya Ghose about value of Facebook as a platform to get the word out about crowdfunding initiatives.
"An average Facebook user logs in multiple times a day… and if [the campaign] is right up in your face every time you log in, the probability you see it is high. So, I give a lot of credit to a platform like Facebook for amplifying content like this.'"
You can read the full Wall Street Journal article here (paywall).
Jun 18, 2018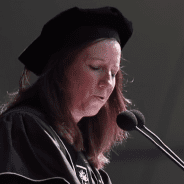 ---
New research co-authored by Columbia Business School associate professor of business Kinshuk Jerath calls into question the efficacy of search tools like broad match, which automate the process of "figuring out all the possible keywords that consumers might search for."
According to the article, paid search ad spending will reach nearly $40 billion in the U.S. alone by 2019. Jerath writes, "Tools like broad match have led to too many advertisers competing over the same keywords, because now bidding on keywords is so easy. The result is that the search engines are actually the only real winners."
In a paper entitled Keyword Management Costs and "Broad Match" in Sponsored Search Advertising, Jerath and co-authors Wilfred Amaldoss from Duke Fuqua and Amin Sayedi of UW Foster found that "broad match is only effective to a point, a threshold driven largely by the accuracy of broad match that is controlled by the search engine, not the advertiser."
"Anything that makes advertising cheaper creates more competition—and can ultimately hurt your return on investment. "
You can read more of the research here.
Deloitte CEO Cathy Engelbert, Lehigh College Business and Economics '86 graduate, used her recent commencement address to share three life lessons that stressed to graduates of Lehigh's 150th Class the importance of "always remembering what matters to them most."
Engelbert advised students to "do what hasn't been done" and "find creative, impactful ways of using new technologies for good." She said, "I encourage you to stay optimistic and play an active, key role in carving the path leveraging your uniquely human skills—like creativity, empathy, communication, and complex problem-solving."
Her second piece of advice was to "schedule your personal updates," just as one might update "various devices to ensure they are operating at peak performance."
Engelbert's third and "most important" lesson was to "stay anchored on what matters to you most."
"I'm sure many of you have a purpose you're passionate about. That doesn't end today with graduation. You can carry that through whatever you're going to do next … from graduate school to entering the workforce. There's a push to come together as social issues grow in depth, severity and priority. I challenge you to take a bold stance and make a difference in your day-to-day work."
Read the full commencement report here and footage from the ceremony below.
NYU Stern School of Business professor of marketing Scott Galloway was recently interviewed as part of a CNNMoney piece on Walmart's plan to take on Amazon as the country's preeminent universal retailer, particularly when it comes to online grocery delivery. Galloway writes:
"Walmart is the only firm that has the management, capital and the scale to compete with Amazon. They've probably done as good a job of getting off their heels and on their toes as any retailer in the world."
You can read the full story here.
May 30, 2018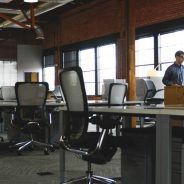 Don't be left behind, and get a jump on the MBA application process this June! Here's your guide to this month's MBA admissions deadlines in our top metros. Continue reading…
May 15, 2018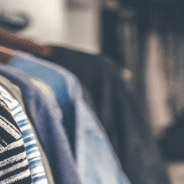 Let's explore some of the most interesting stories that have emerged from New York City business schools this week.
---
New research from Columbia Business School professor Shivaram Rajgopal finds that mandatory Corporate Social Responsibility as a business practice is a "value-decreasing proposition for shareholders, and a disincentive for corporate good behavior."
Raigopal writes, "Our findings prove that CSR is counterproductive when governments get involved. In developing an effective method for measuring CSR's impact on business we were able to prove that CSR only has value if it is a voluntary activity. Shareholder value decreases as mandatory CSR increases. In fact, mandatory CSR is, in effect, nothing more than an inefficient backdoor tax on private sector."
You can read more about Raigopal's research here.
New research from NYU Stern School of Business and the University of Minnesota's Carlson School of Management finds that "as Craigslist expanded across the United States, the free classifieds website also bolstered the sex industry," which co-author Anindya Ghose, the Heinz Riehl Professor of Business at the Stern School, explains is "made up of both independent sex workers and workers operating under commercial vice groups." In fact, Craigslist's entry into a county increased prostitution cases—both "transactions by existing sex workers, as well as prompted recruitment and coercion of new ones"—by 17.58 percent.
The data was revealed in the recently-released study "The Digital Sin City: An Empirical Study of Craigslist's Impact on Prostitution Trends", which was "based on analysis of national panel data for 1,796 U.S. counties from 1999 to 2008."
You can read more about the study here.
New research from Binghamton SOM assistant professor of marketing Jenny Jiao finds that lonely consumers "very often behave immorally. And while these behaviors are often legal, they are unethical and cost retailers billions each year."
She cites the common example of 'wardrobing' in which "someone may buy a big-screen TV for Super Bowl Sunday, only to return it on Monday; or they may buy a nice outfit for a night out, only to return it the next day."
In Jiao's paper, "Can Lonely People Behave Morally? The Joint Influence of Loneliness and Empathy on Moral Identity," which was recently published in the Journal of Consumer Psychology, she was interested in how much of a factor loneliness played in this type of consumer behavior.
"We found that lonely people are capable of empathizing and making moral decisions, but they may not have the intention or motivation to. But when empathy levels increase, we don't see much difference between lonely people and non-lonely people. Lonely people will be more likely to engage in moral behaviors and less likely to engage in immoral behaviors when they feel empathy."
Read more about Jiao's research here.
May 11, 2018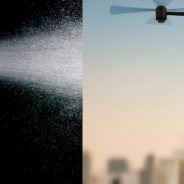 As it prepares to welcome students for orientation next week, NYU Stern School of Business has shared preliminary class profiles for its two new specialized one-year MBA programs—the Andre Koo Tech MBA and the Fashion & Luxury MBA. Stern announced the launch of the new May-to-May programs one year ago. The inaugural classes will each be made up of approximately 30 students.
Though designed for students from different backgrounds targeting diverse post-MBA career paths, the two programs do share several things in common. Each pairs traditional core curricula and specialty and elective courses with real-world projects to provide hands-on experience for students interested in careers within tech/entrepreneurship and fashion/luxury industries. They also "represent a new category of MBA and have been developed in partnership with the business community to address a talent gap," the school notes.
Real-World Immersion
Both programs prioritize experiential learning opportunities that connect students and faculty with top companies to address real business issues. Each features two immersion experiences pairing students with companies to work on projects related to consulting, product management, brand strategy, supply chain optimization, and financial forecasting.
As part of their first term, students in the Fashion & Luxury program will participate in visits to New York companies to work on live cases with industry partners. The goal of these, the school notes, is for students to emerge from their summers with a "strong foundation of problem-solving tools." The Fashion & Luxury program also features a second international immersion in the winter term.
Students in the Andre Koo Tech program will take part in summer term immersions with New York area tech companies. They will then spend their winter terms in the San Francisco Bay area as part of an immersion designed to allow them to explore the West Coast tech ecosystem and work on high-impact projects with Silicon Valley tech companies.
Preliminary Class Profile Highlights
The preliminary class profiles for each program's incoming Class of 2019 include a wealth of information about student demographics, background, experience, class sizes, and more that offer incoming and prospective students a sneak peek at what to expect.
The incoming class for the Tech MBA program is 42 percent women, making it "comparable to two-year MBA programs with the highest percentages of women," Stern notes. International students also make up 42 percent of that class. Perhaps most notable, 87 percent of students in the tech-focused MBA program will be entering with previous coding experience, many with skills in multiple programming languages.
Like the Tech MBA, the incoming Fashion & Luxury MBA Class of 2019 is also capped at 30 students in an effort "designed to maximize industry engagement…for high-touch learning and built-in 'live case studies' with companies year round," the school notes. Women make up 88 percent of the incoming class. More than half—54 percent—brings previous experience in consumer products. In terms of undergraduate study, the class includes equal percentages of former business and humanities majors, at 35 percent each.
Incoming Students Share Hopes and Expectations for the Programs
Clear Admit caught up with incoming students in each program to learn more about their backgrounds and what attracted them to the Stern one-year MBA offerings.
Nicole Imbriaco, an incoming student in the tech program, graduated from Rutgers in 2016 with a B.S. in finance and business analytics. She has experience with HTML/CSS and SQL, among other coding languages.
"I believe it will afford me the opportunity to merge my strengths within business and technology and expand my skill set equally within both disciplines," Imbriaco said. She added that she hopes the specialized MBA degree will facilitate a drastic career pivot, allowing her to focus more intensely on professional interests that have shifted since she graduated from college.
The loss of her mother during her senior year at Rutgers inspired a newfound interest in healthcare, she shared. After graduating from college, she worked at Goldman Sachs, which she says was a valuable experience that helped her redefine her career goals. "Being around some of the most intelligent people I have ever met, I realized I was being drawn towards better utilizing technology within the health/wellness industries," she shared.
Imbriaco believes the Andre Koo Tech MBA will give her a skill set that she can apply to a variety of industries. She hopes upon completing the program to use "the combination of business, analytics, and technology-focused skills to contribute towards making a difference in the fields of cancer research," she said.
Incoming Fashion & Luxury Class of 2019 student Christian Trautwein is a 2012 graduate of Brown University with a B.A. in political science. Since graduating he has worked as a merchandise manager with Walmart E-commerce. Trautwein was attracted to the one-year MBA program by the "promise & opportunity" it offers to graduates. NYU's proximity to the fashion industry was also a draw. "My desire to build a fashion brand paired perfectly with the robust program NYU Stern has built," he said.
More details about Stern's new one-year MBA programs, including how to apply, can be found here. In their inaugural application cycles, these programs featured slightly earlier application deadlines than the two-year MBA program, with a September 15th first deadline, a November 15th second deadline, and a January 15 third deadline. Deadlines for the 2018-19 application season have not yet been posted.
---
This article has been edited and republished with permissions from our sister site, Clear Admit.
May 9, 2018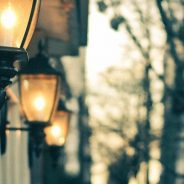 Let's explore some of the most interesting stories that have emerged from New York City business schools this week.
---
Lehigh University College of Business and Economics management professor Liuba Belkin's work was recently cited by NBC News regarding a potential new NYC law that would effectively ban workers from being forced to reply to after-hours emails and other messages. The reason behind the proposed law is that the increasingly common practice in the U.S. is decreasing work-life quality, which was a provincial point of Belin and co-author William J. Becker's study "Exhausted, but Unable to Disconnect: After-Hours Email, Work-Family Balance and Identification."
The potential new law would not effectively ban those from sending messages after hours, but being forced to work off-the-clock would be subject to a fine of around $500 for each offense. France, NBC News writes, passed a similar law in 2017 "requiring businesses with 50 or more employees to negotiate after-hours email rules with workers, potentially allowing them to ignore post-work correspondence."
Human resources manager Steve Wang thinks the lofty comparison to France's work culture is not as easy in the U.S. The country has stricter labor laws, instituting 35 hour max work weeks, and a law preventing people from working 4.5 hours straight without any breaks, for instance.
Click here to read more about the law and Belin's study.
Four of the best health care MBA programs reside in New York; three of which fall right inside the five boroughs. Columbia Business School, the Zicklin School of Business at Baruch College, the Stern School of Business at NYU, and the SC Johnson Graduate School of Management at Cornell in Ithaca each offer exemplary healthcare management learning options for any hopeful MBAs, some of which are coupled with dual degrees.
Find out more about the best healthcare MBAs you can find in New York here.
Cornell University's SC Johnson Graduate School of Management recently hosted Carlyle Group co-founder and former Marriot VP of Finance and Development Daniel A. D'Aniello at this year's Lewis H. Durland Memorial Lecture.
D'Aniello used the talk as an opportunity offer invaluable entrepreneurship, stewardship, and mentorship advice to Johnson students from his distinguished career as co-founder of one of the world's largest investment firms. He also "emphasized the importance of humility in recognizing one's errors and understanding how to spend one's time." He elaborates:
"Allocate your valuable time to things that are going to scale, grow, and become profitable. Time is your highest opportunity cost."
You can read more highlights from D'Aniello's talk here.
May 8, 2018
The idea of an internship may evoke images of coffee runs and paperwork for many business students, but in reality summer internships can be a crucial—and incredibly lucrative—part of every student's business education and early career.
Around the country and world, top companies open their doors each summer for students interns to gain on-the-job experience, make professional connections, and get a glimpse at what their post-MBA future has in store. Many business schools now even require an internship between a student's first and second years in their MBA program.
But what really is a summer internship, and why is it seen as so important for MBA students? We take a look at why the summer internship plays such a crucial role for business students, and the ways you can make the most of your experience.
What is a Summer Internship?
Although the idea of internships began as an opportunity for medical students to gain hands-on experience in the field, they can be found today in nearly every industry, organization, and type of institution. From massive corporations to the smallest nonprofit, summer internships have become a key part of both running a business and starting a career. And with the win/win nature of most summer internships, it's understandable why: the student gets to spend their summer break making connections, gaining experience, and often making money, while the company gets temporary help from someone who just might eventually become a dedicated employee. Because of the invaluable on-the-job skills attained during an internship, many business schools now even require them between a student's first and second year.
But the reason to get a internship goes beyond the experience that can be gained over the course of a summer or semester: a LinkedIn survey looked at the 3.5 million users with internships in their job history and discovered 600,000 users who returned to those same companies in full-time positions. Furthermore, he industries in the survey that boasted the highest likelihood of an internship becoming a full-time job are well aligned with an MBA's experience—31 percent of internships in accounting and 25 percent of internships in management consulting became full-time jobs.
Even for those who don't return to the same company they interned for to work full-time will find that having an internship on their resume speaks volumes for potential employers. With 86 percent of employers looking to hire recent MBA graduates (according to a GMAC survey)—a figure that continues to grow—it's more important than ever to be able to easily demonstrate your value and experience to prospective employers.
How Do I Find a Summer Internship?
While it's not impossible for students to venture out on their own and apply directly for internships they want, one of the best parts of being in an MBA program is having the support and resources of the business school behind you. Especially since so many programs now require internships as part of the MBA process, the university has become a crucial part of helping students to find the perfect internship for their interests and career goals.
A quick look at employment reports from a major university like NYU's Stern School of Business can reveal just how important a school's career development office can be when it comes to finding that perfect internship. At NYU Stern, 76.4 percent of internship offers accepted by the Class of 2017 were facilitated by the school, compared with just 23.6 percent initiated by the students. And while roughly half of the offers initiated by students came from existing personal contacts, the school facilitated offers came from a variety of different sources. Whether it was on-campus scheduled interviews at the school, job postings, Stern supported activities like clubs and conferences, business school alumni or career fairs, the school was able to lead students to internships in consulting, entrepreneurship, healthcare, media and entertainment, and more.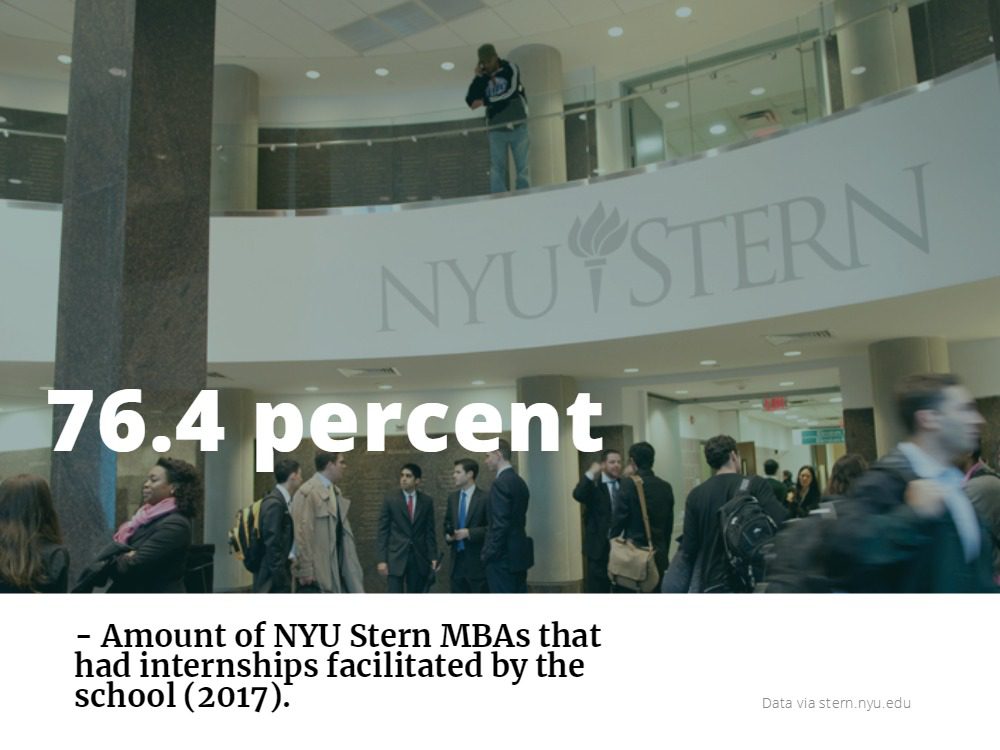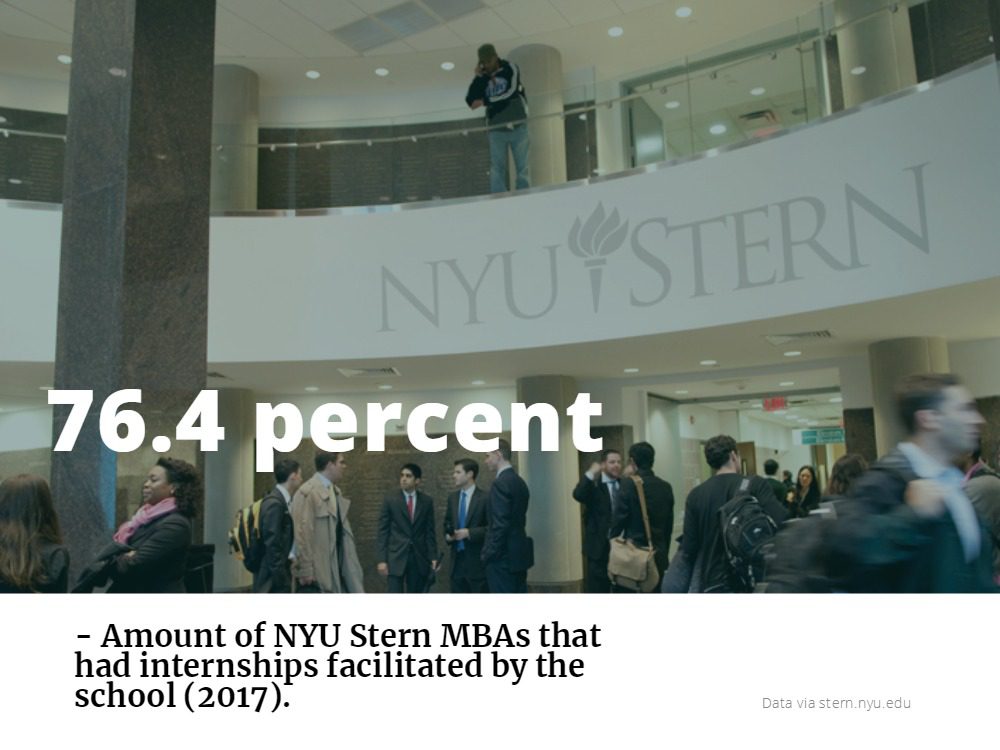 Why Other Benefits are There to a Summer Internship?
Even if the thought of building a professional network and opening the potential for full-time employment through an internship sound appealing, it's likely you still have money on the mind. It's understandable, too, since so much of the discussion surrounding internships today bring one word to mind: unpaid.
It's certainly true that unpaid internships make up a large portion of the summer internships that are available, and for many students it's not fiscally possible to lose a summer of working to gain professional experience. Thankfully, business schools understand this and strive to find students internships that will not just fit their career goals but their financial goals as well.
Due to the level of the work and time commitment, most internships for MBAs are paid, and often pay quite well. So no need to sacrifice career growth for summer funds—in fact, the two things go together perfectly! While it varies slightly by industry, summer interns in the Class of 2018 at Northwestern University's Kellogg School of Management made a monthly average salary of anywhere from $3,500 (nonprofit industry) to $10,734 (consulting).
Summer internships can be a crucial part of the MBA experience, and it's clear to see why: with the potential of an internship to turn into a full-time job and the financial benefits of the experience, MBAs should be banging down the door for the opportunity. But thankfully they don't have to. Business schools and their career development offices have made it a priority to get students the internship of their dreams at the salary perfect for their wallets.
Apr 25, 2018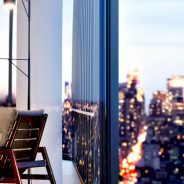 In 2017, the United States Commercial Real Estate Services group (CBRE), listed New York City's real estate investments markets among the three largest in the world, sandwiched between Tokyo and Los Angeles. This makes New York City the perfect place to learn about the multi-faceted, constantly-evolving field of real estate. For aspiring MBA's interested in pursuing real estate, we've laid out some of the best New York real estate MBA programs the metro has to offer.
The Best New York Real Estate MBA Programs
Columbia Business School
The oft-celebrated Columbia Business School MBA Real Estate Program emphasizes finance and investment management, headquartered at the Paul Milstein Center for Real Estate. There, according to the school, students will gain an education focused on "capital markets, entrepreneurship, and global business." Since many of Columbia's alumni remain in New York metro, the school has access to a large network of professionals to engage in speaking events, panels, and mentorship with current students. Students in this program must take Real Estate Finance, which the school considers the Real Estate program entry course. Students then take nine credits of real estate electives.
The Real Estate Private Equity class lets students gain real-world experience. Groups of students work with industry sponsors to develop a business plan and present their final projects to a panel of professionals. Given the hands-on private equity and investment experience provided by this course, it makes sense that in 2017, 46 percent of students who graduated from the MBA Real Estate program went on to careers in Investment Management/Private Equity.
Nearly 4 percent of the most recent MBA class from CBS entered the New York real estate industry, earning a median income of $120,000 per year and, of course, heavy amounts of extra compensation. These graduates earned positions at notable real estate firms, such as: Drake Real Estate Partners, GLL Real Estate Partners, Greystar Real Estate Partners, LLC, Summit Real Estate Group, LLC, TKF Real Estate Investment LLC, and Trilogy Real Estate Management.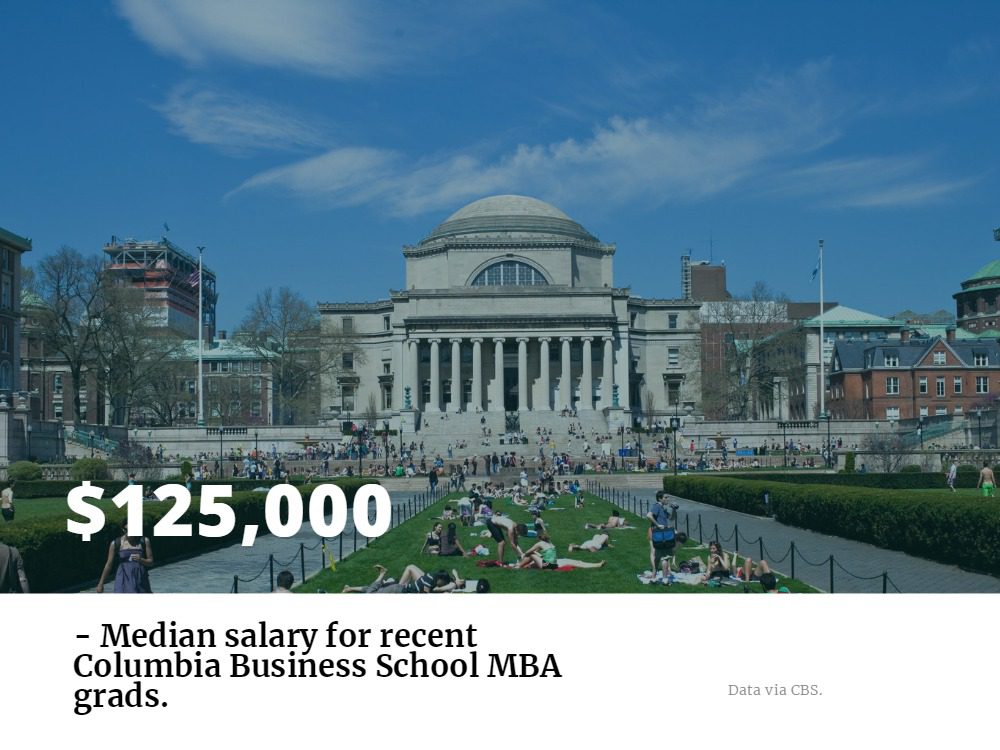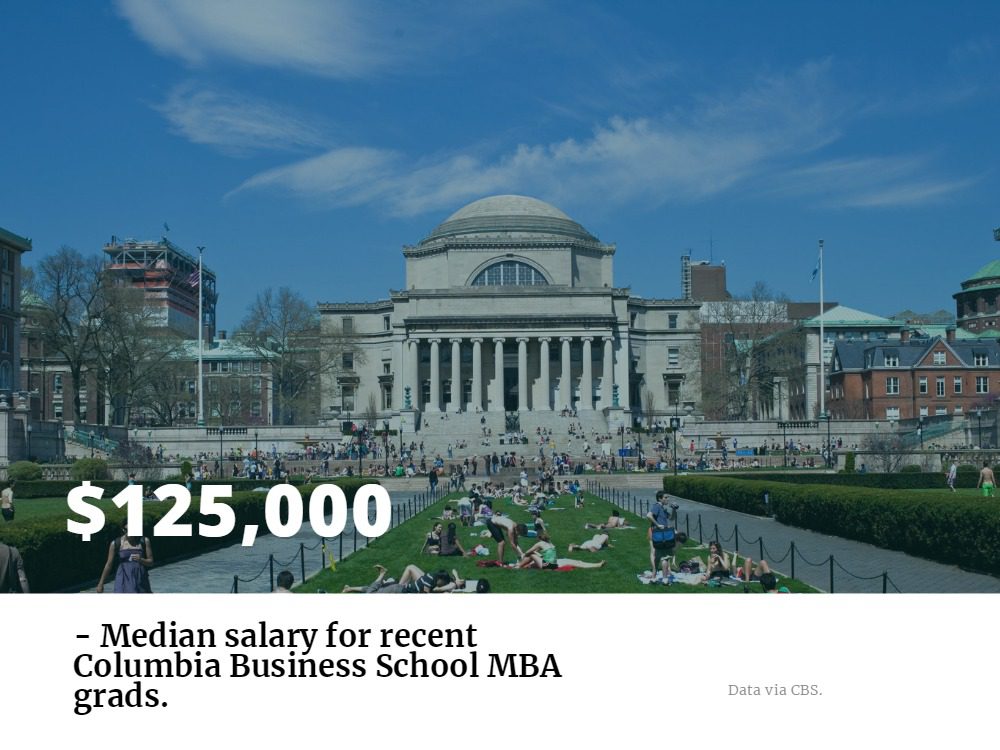 SC Johnson Graduate School of Management – Cornell University
At the Cornell University SC Johnson Graduate School of Management, students can pursue a dual degree in real estate and business administration. The MPS in Real Estate/MBA is a collaboration between Cornell SC Johnson's School of Hotel Administration and Johnson. The dual degree spans six semesters (three years), and includes two summer internships. The first year of the degree is in either the real estate program or the MBA program, but students can take courses in both programs in the following semesters.
Students pursuing real estate at Cornell benefit from access to the the Cornell Real Estate Council, which the school promotes as "one of the largest university-based networks of real estate professionals in the world."
---
---
Rutgers Business School, Newark and New Brunswick
The Real Estate Concentration at the Rutgers Business School in Newark and New Brunswick, New Jersey, has several objectives. The curriculum is geared toward arming students with the ability to assess investment risks in real estate markets, determine the best way to utilize a property based on market and demographic information, and gain a thorough knowledge of the legal intricacies involved in real estate. In addition to their elective and core MBA courses, b-schoolers with a real estate concentration are required to take the following courses: Aggregate Economic Analysis, Real Estate Development, Real Estate Law, and Real Estate Finance.
Stern School of Business – New York University
Any discussions of the best business schools in New York metro, and perhaps the world, are likely to include mention of the NYU Stern School of Business. Stern's MBA with a Real Estate Specialization helps students understand the intricacies of real estate markets, financing real estate projects, real estate development, and managing real estate investments. The curriculum includes courses like: Real Estate Development and Entrepreneurship, Urban Systems, and Real Estate Investment Strategies.
One major perk of Stern's program is its flexibility; Stern MBA's can select up to three specializations, so students are not limited by their choice. Real estate is a vast field, with a multitude of facets. MBA's interested in New York real estate might choose a secondary specialization to complement their specific interests, such as entrepreneurship and innovation or marketing.