Post tagged "usc-marshall"
Sep 12, 2017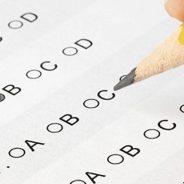 Applying for an MBA program is a long process: There's plenty of applications, essays, and interviews involved in getting you into the program atop your list. To add insult to injury, many programs require a GMAT or GRE score, only adding to potential workload and stress. Continue reading…
Jul 14, 2017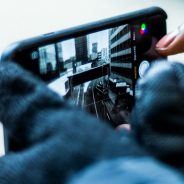 The Stern School of Business at New York University recently explored the new research that explores how photographs might reinforce visual memory at the expense of non-visual memory.
Jul 11, 2017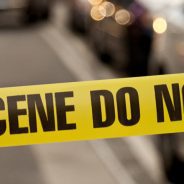 Research from the USC Marshall School of Business may give new insight into the nuances of how people make moral judgments. The research from Scott Wiltermuth, Associate Professor of Management and Organization found that people are more likely to receive leniency if they break the rules in an original and clever way. Researchers believe that more lenient moral judgments and punishments are prompted by a respect for ingenuity.
Jul 5, 2017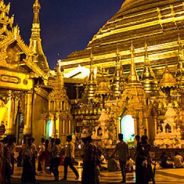 Sometimes, success is about being at the right place at the right time. That was the case for Paul Wilson, an '94 IBEAR MBA graduate from the USC Marshall School of Business and the Managing Director of Four Rivers—a Myanmar-based consulting company building businesses in Myanmar, Russia, India, Iraq and the UAE. Using his MBA and military background, Wilson has had the unique opportunity to influence the emerging Myanmar economy. Continue reading…
Jun 16, 2017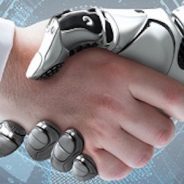 Over the last few years, Jonathan Gratch, Director of Virtual Humans Research at University of Southern California, has been partnering with USC Marshall School of Business to integrate virtual humans into negotiation. In order to do this, it is necessary to understand humans' gut-level responses to physical cues.
May 17, 2017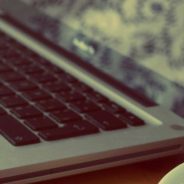 Online-centered content on MetroMBA is brought to you exclusively by MBA@American, the online MBA from the top-50 ranked Kogod School of Business. No GMAT required to apply. Click here to learn more.
It wasn't too long ago that an Online MBA seemed like a skeptical investment. The concept of earning a legitimate MBA degree for a severely discounted price seemed impossible less than 10 years ago, especially with a gamut of "diploma mills" clogging the academic industry. Slowly, however, reputable schools like the Smith School of Business at the University of Maryland and the USC Marshall School of Business began implementing ultra-flexible online programs. The same degree that seemed like an outlier has quickly become a normal option for MBA students next to the more traditional full-time and part-time programs.
Continue reading…
May 5, 2017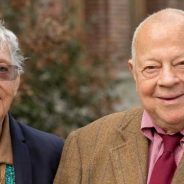 Marilyn Beaudry-Corbett '53 MS '61, recently endowed a scholarship fund for female MBA students over 30 at the USC Marshall School of Business. Beaudry-Corbett's remarkable life fuels her generosity. Having attended business school at a time when women were discouraged from pursuing careers and education, the USC Marshall alum forged a prosperous career in marketing.
Apr 10, 2017
If you want to ensure that you have a job after earning an MBA, then you ought to consider the full-time and Evening MBA programs at the University of Washington's Foster School of Business. According to the most recent U.S. News & World Report release on the Best Business Schools, the Foster MBA program led the top 30 schools in job placement, ranking first in the Northwest region and 27th overall. And Foster's Evening MBA program performed even better, ranking first in the Northwest and 18th overall. Continue reading…
Apr 7, 2017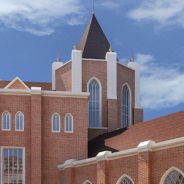 On Thursday, March 23 at Shutters Beach in Santa Monica, over 400 people gathered to celebrate leaders in fields vital to Southern California's thriving entertainment industry. These fields included: Augmented and virtual reality, artificial intelligence, digital media, gaming and e-sports. The summit featured robots, holograms and a variety of other unique tech displays.
Mar 14, 2017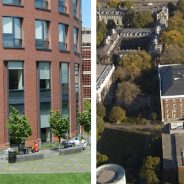 The schools making up the top 10 in this year's U.S. News & World Report ranking of the nation's best MBA programs—released today—were exactly the same as last year. That said, there are a smattering of surprises in terms of how top schools rose and fell relative to one another—and in movement among schools outside of the top 15.
At quick glance, here are this year's top 10, in order of their 2018 rank (2017 rank in parentheses):
1 Harvard Business School (1)
1 University of Pennsylvania's Wharton School (4)
3 University of Chicago Booth School of Business (2, tie)
4 Stanford Graduate School of Business (2, tie)
4 MIT Sloan School of Management (5, tie)
4 Northwestern's Kellogg School of Management (4, tie)
7 UC Berkeley Haas School of Business (7)
8 Dartmouth's Tuck School of Business (8, tie)
9 Yale School of Management (8, tie)
9 Columbia Business School (10)
With today's release, students, alumni and administrators at Harvard Business School (HBS) can toast their school's third consecutive showing at the top of the list. But the University of Pennsylvania's Wharton School has even more cause for celebration, having tied HBS for first this year. It's only the second time in 28 years it has claimed the No. 1 spot. It's also an important rebound for the Philadelphia school, which fell to fourth last year as it was surpassed for the first time ever by the University of Chicago Booth School of Business.
Chicago Booth isn't letting up, though. It took third place this year after tying Stanford for No. 2 last year. After never having cracked the top three before, Booth's now done it two years in a row.
Perhaps the biggest news among the top 10—and the farthest fall from grace—was Stanford Graduate School of Business (GSB)'s slide into a three-way tie for fourth place with MIT Sloan School of Management and Northwestern's Kellogg School of Business. Stanford has never before not clocked in at least third or above in the U.S. News ranking.
Rounding out the top 10 were Haas, Tuck, Yale and Columbia—very similar to last year except that Yale slipped slightly, from a tie at eighth with Tuck to a tie this year at ninth with Columbia. It's a slight gain for CBS, meanwhile, which last year was 10th, behind Tuck and Yale in a tie for eighth.
7 Key Takeaways from the 2018 U.S. News MBA Ranking
We've sifted through the data and compiled a summary of things worth taking notice of this year:
1) Wharton Is the Year's Big Winner
Wharton has traditionally been considered part of the "holy trinity" of schools, behind only HBS and Stanford in many people's eyes. That made last year's fourth-place finish behind Chicago Booth a real blow.
This year, the school fought back—seizing a shared claim to first place for only its second time ever. Strong employment and pay figures—85.6 percent of graduates employed at graduation and the highest reported average salary of all schools, $155,058—helped significantly.
"This is excellent news for Wharton—especially after last year's showing in the U.S. News ranking and, more broadly speaking, in light of the constant (and not always positive) media attention the school has garnered due to controversial alum, President Trump," says Graham Richmond, Clear Admit's co-founder. "While many will quip about employment figures and how they favor the likes of HBS and Wharton vs. Stanford, the key—from Wharton's perspective—is being squarely back in the 'trinity,'" adds Richmond.
2) Booth Stakes Its Claim in the Top Three
Last year, Chicago Booth tied Stanford for second place—its first time ever outranking Wharton and also the first time the Chicago school had secured a top-three spot in the history of the U.S. News rankings.
Making it into the top three for a second year in a row helps dispel any notions of last year being a fluke. A climbing GMAT average (726) and high employment numbers (84.9 percent employed at graduation) have played a part in its rise.
3) Methodology Disadvantages Stanford
Because U.S. News' methodology relies on "grades" from corporate recruiters and other employment stats that favor larger firms over startups or entrepreneurial pursuits, schools with large numbers of students going into tech startups or entrepreneurship—such as Stanford—are essentially penalized. Stanford may be further hurt—at least in terms of the U.S. News list—by the fact that its graduates are confident enough that they'll land a plum job that they can be a little choosier about which offers they accept. Indeed, only 62.8 percent of its MBAs were employed by graduation—as compared to 85.8 percent at Wharton, 84.9 percent at Chicago Booth and 79.3 percent at HBS.
Of course, Stanford came out ahead in terms of average GMAT/GRE scores (737), average undergraduate GPA (3.73) and overall student selectivity. With an acceptance rate of just 6 percent, it was by far the most selective school of all those ranked, with HBS accepting 10.6 percent, Wharton, 19.6 percent, and Chicago Booth, 23.6 percent. But these factors are given less weight than peer assessments and corporate recruiter survey scores as U.S. News crunches its data.
4) Yale SOM Defends Its Position in the Top 10
This year marks the third time since 2013 that Yale School of Management (SOM) has ranked in the top 10, giving the school an increasingly legitimate claim to membership in this elite club. In this most recent ranking, the New Haven school tied for No. 9 with CBS. Last year it tied at eighth with Tuck—a five-spot jump over the previous year.
Yale has been making improvements on several fronts. In 2011, the school hired Dean Edward Snyder—the very same dean who sat at the helm of Chicago Booth during its meteoric rankings rise in the early 2000s. Yale has also been poaching high-profile faculty from other schools over the last decade, including Andrew Metrick, professor of finance, and Anjani Jain, current assistant dean, both formerly Wharton faculty.
Add to that the opening of glittery new facilities in 2014 and the school's traditional strength and reputation as a leader in the non-profit and corporate responsibility areas—currently in vogue with millennials—and the school's continued top-10 showing makes sense.
5) Columbia Regains a Spot, Sort of
CBS is battling to maintain its top-10 claim, and its tie this year with Yale for ninth is theoretically an improvement over its 10th place finish last year. But it's still down from the No. 8 spot it successfully defended from 2012 through 2016. Contributing factors could include the rising cost of living in New York and declining interest among applicants in the financial sector—but that's just conjecture.
As we noted last year, CBS is one of only a few schools in the top 10 that haven't recently unveiled a new building or substantially expanded their facilities, which could be a liability. Construction is underway for an impressive new Manhattanville campus, but its projected completion date has been pushed off from the original 2018.
Yale's moving into—and remaining in—the top 10 has also exerted downward pressure on CBS.
6) NYU Stern Gets Its Scores in on Time, Bounces Back from 20 to 12
Last year's biggest shock was NYU Stern's plummet from No. 11 to No. 20. But as U.S. News noted at the time, the reason for Stern's sharp decline was the fact that it didn't get its GMAT/GRE scores in on time. When it did get the scores in, U.S. News refused to recalculate the rankings.
The drop of nine spots on the list did seem harsh—and pretty implausible. Indeed, this year's No. 12 showing seems much more legit for the traditionally top-15 school—suggesting it got its scores in on time this year.
Again, Clear Admit's Graham Richmond weighs in: "Last year's NYU Stern/U.S. News rankings fiasco did not paint U.S. News in the best of lights. It felt like a petty slap on the wrist aimed at Stern and served to raise questions about the validity of the rankings, which were arguably no longer accurate where a key school was concerned. While it is nice to see things seemingly back to 'normal' this year, the issue highlighted the perils of a straight ordinal ranking that some suspect can be tweaked to sell magazines, rather than a tiered ranking that represents the true matriculation behavior we see among applicants seeking an MBA."
7) Movers and Shakers Elsewhere in the Ranking
Of course, there are many business schools beyond the top 10. U.S. News ranked 131 schools in total. Further down in the rankings you see some more precipitous gains and losses. On the plus side, Arizona State University's W. P. Carey School of Business and USC's Marshall School of Business both cracked the top 25. Carey jumped 10 places to 25th, from 35th last year. Marshall moved up seven spots to come in just ahead of Carey at 24th.
The University of Virginia's Darden School of Business slipped three spots to 14th, it's second consecutive year of decline. Vanderbilt's Owen School of Management also took a hit, dropping from 22nd to tie with Carey at 25th. Falling out of the top 25 altogether was Rice University's Jones Graduate School of Business, which dropped to No. 29. This, despite its 11-spot leap to eighth place in Bloomberg BusinessWeek's November 2016 ranking.
This article has been edited and republished with permissions from Clear Admit.