Post tagged "usc-marshall"
Jun 28, 2018
We've rounded up the top stories coming out of business schools in the Los Angeles metro this week.
---
Graduates from the Marshall School of Business at USC have reason to celebrate this week, with the release of the Los Angeles Business Journal's feature, "20 in their 20s," which heavily features USC Marshall alumni. Nearly half of the list (9 out of 20) have ties to USC Marshall, and several used the feature to call out their most inspiring faculty mentors from the university, such as assistant and associate professors of clinical entrepreneurship, Tommy Knap and Greg Autry.
The list profiles young entrepreneurs already making an impact in their community, though the nature of their work can run the gamut. The organizations and products these entrepreneurs represent include real estate, fitness gear, home furnishings, and more. Laura Hertz, who encountered challenges throughout her career as a result of both age and gender, turned a Marshall class project into an agent for real change with her business gifting company, Gifts for Good.
"I tell [investors] that some of the most disruptive founders in history have been people in their '20s with no industry knowledge—think Amazon, Airbnb, Uber," Hertz commented.
Read more about the young Marshall entrepreneurs making an impact here.
This summer, the Argyros School of Business at Chapman University served as host of the first-ever West Coast conference for the Shadow Open Market Committee. Created in 1973, the SOMC has met annually to discuss issues surrounding the Federal Reserve's Open Market Committee. For the past 45 years, this conference has gathered distinguished monetary economists from both academia and private institutions in New York or Washington DC. This summer, the organization chose Chapman University as the location for its West Coast debut.
"They are very busy people and famous in the economics and finance world so we are very honored that the SOMC chose Chapman for their first meeting outside of the East Coast," commented Argyros professor and conference organizer Marc Weidenmier. This year's conference theme was "The Fed's Return to Normalcy."
You can read more about the SOMC conference at Chapman University here.
This week, UCLA Magazine celebrates the Riordan Programs, now in their 31st year at UCLA's Anderson School of Management. Beginning in the early 1980s, the Riordan Programs emerged as a way to counter the unrest plaguing the South Los Angeles Area. Now-retired Anderson professor, William Ouchi, believed that getting more people of color involved in business could help inspire a new professional workforce that had the needs of diverse communities in mind. With the help of philanthropist and eventual mayor of Los Angeles, Richard Riordan, Ouchi put his ideas into motion.
The program offers students from low-income backgrounds resources such as college preparation, career guidance and mentorship. Certain programs even help prepare first-generation college students to apply to MBA programs. For students like Denise Gonzalez-Kim, the program opened opportunities that might have never been available otherwise. "I know that my life could have gone a very different way," she commented on her childhood in South Los Angeles. Today, Gonzalez-Kim is pursuing her MBA at Anderson, after graduating in 2008 with her B.A.
Read more about the Riordan Programs at UCLA Anderson here.
May 30, 2018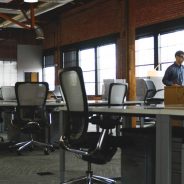 Don't be left behind, and get a jump on the MBA application process this June! Here's your guide to this month's MBA admissions deadlines in our top metros. Continue reading…
Apr 26, 2018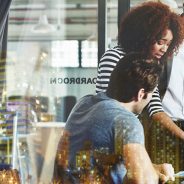 Sponsored Content
How do you connect a workforce spread across different cities, countries and continents?
Finding the answer to that question is among the biggest challenges and opportunities for modern organizations—businesses, non-profits and academic institutions alike. Virtual collaboration and telecommuting are nothing new, but the technology that supports these practices is evolving faster than it ever has before. In fact, the first trend in Deloitte's 2017 Global Human Capital Trends report indicates that the constant pressure to adapt to digital transformation and create "the organization of the future" is the most important challenge facing executives around the world.
Virtual collaboration is rapidly becoming important in the academic world as well, with leading schools like USC Marshall offering mostly online education programs, including its top 10 online MBA program. These programs challenge and teach students to learn, collaborate and communicate more effectively in virtual classrooms as well as in business settings.
Deloitte also makes the point that individuals usually adapt to technology quickly, while organizations take longer to adapt to changes in technology. As a result, there is considerable demand for business leaders and professionals who are not only familiar working and collaborating within virtual environments, but who can also lead and manage virtual teams.
Of course, this is more than just a distance problem. Global businesses face culture and time differences, and many offices may even operate with different technology and processes from each other. The organizations that pull ahead in the new digital age will be those that can continuously look forward to how they can effectively utilize technology to overcome distance, cultural and various other barriers to true collaboration in a virtual space. Fortunately, many of the technology limitations that inhibited remote collaboration are disappearing.
The Future of Virtual Collaboration: Already Here in the Classroom
There is still a lot of room for both software providers and businesses to grow. Although the future of virtual collaboration looks promising, the best practices for using virtual collaboration tools may not be where you think: Instead of businesses, it may actually be universities leading the charge.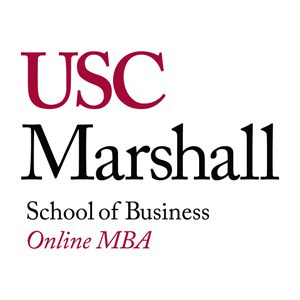 In 2017, for example, the USC Marshall School of Business collaborated with IBM to teach students virtual collaboration skills.  Students were given a group project with one big caveat: They would never meet other members working on the project in person. USC worked with IBM to create an online collaboration platform, so that students could work together remotely.
"Once we moved to a single collaboration platform using the IBM Connections tool … all of a sudden, they're in this single space," said Peter Cardon, Academic Director and Professor at the USC Marshall School of Business. "They're integrating their work. There's this level of accountability. And they can see what one another are doing to really contribute to the project, and that dramatically improves their ability to produce really quality results."
According to Cardon, the success of the initial project created demand for similar initiatives designed to encourage collaboration among students across the world and from different cultures. This in turn shows how the skills taught by these initiatives as well as learnt intrinsically in top online MBA programs are critical for solving the challenges that inhibit the adoption of enterprise virtual collaboration.
USC's Online MBA (OMBA) program provides additional examples of how virtual collaboration can be used successfully to solve real-world business problems. Courses are structured so that students participate in two live video sessions each week; this gives them opportunities to ask questions and more actively engage with faculty. The program also includes a one-unit course that focuses entirely on virtual collaboration, including best practices and technologies for enabling successful collaboration in the workplace. According to Miriam Burgos, Academic Director of the OMBA program, students are given opportunities to reflect on how the skills they learn through virtual collaboration influence their leadership and business expertise.
Students in the online MBA program must also work together to analyze and solve real-world business problems. In one of the first semester-long group projects, for example, students analyze data-driven business strategies. All the data and analytics for these projects are done and coordinated remotely by students from around the world. Each group must then virtually present their findings at the end of the semester.
"It's incredible to see … how students from all over the world—from the U.S. to England to Dubai—are actively networking in an online environment," Burgos told MetroMBA. "The live class sessions get them engaged with the coursework and each other, and they can take these skills outside the classroom. Students often tell us that what they learn in the classroom makes them stronger leaders in their workplaces … they start seeing an immediate impact on their careers."
What Businesses Can Learn from the Virtual Classroom
Encouraging the use of virtual collaboration in business settings has historically been an uphill battle. For instance, many collaboration tools face limited user adoption because they do not offer a seamless transition between employees' workflow and the collaboration tool; this will change as pressure mounts on businesses to embed collaboration functionality with existing tools and processes. Furthermore, a new generation of business professionals will have already gained proficiency in leading and managing online, collaborative projects; these professionals will be able to shift business processes to be more accommodating of virtual collaboration. At the same time, enterprise virtual collaboration will evolve due to several key industry trends, including:
• Communication channel variety: The number of potential channels for collaboration will grow. Some employees shine in face-to-face meetings, but others will shine most in virtual environments. The businesses that master digital transformation will provide a mixture of synchronous collaboration, such as real-time video meetings, and asynchronous collaboration tools, such as file sharing or cloud-based content management.
• Collaboration integrated with content and workflow: The best collaboration tools are only effective if users adopt them. This will push businesses to seamlessly integrate collaboration tools with project management and workflow tools so that collaboration can take place within existing business process and tools.
• Spontaneous Virtual Collaboration: One of the central challenges of virtual collaboration in the past is that it is difficult to mimic in-person experiences like spontaneous brainstorming sessions around the water cooler. Technology integration will help facilitate this; for instance, when chat and video call functionality is integrated with file sharing, it is much easier to discuss designs, plans or other documents while making changes in real time.
In the long-term, businesses will also have access to technology that dramatically alters the virtual collaboration landscape by placing emphasis on more realistic immersion and connection between employees. This is already starting to take shape in technology solutions. For example, platforms such as Cisco Spark VR allow teams to collaborate in full virtual reality environments. Many of these solutions remain in early access or beta testing stages. The solutions' potential to connect employees across the world, however, is limitless. In the case of Cisco Spark VR, the platform creates virtual rooms where people can meet to share 3D images and documents.
Yet, the potential for these platforms extends far beyond meeting in VR spaces. Imagine a future where artificial intelligence makes video calling remote employees a seamless experience, with AI providing virtual name badges and getting rid of background noise automatically. It may be a while before we see full VR conference rooms, but if you want leaders who are at the cutting edge of virtual collaboration, it's time to look inside the virtual classroom.
---
Feb 14, 2018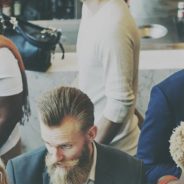 The first installment of this series highlighted the fundamental importance that networking plays in a job search and outlined some of its basic strategies. Quick recap: start with friends and acquaintances; present yourself professionally on social media; and remember that the best networks are built from mutually beneficial relationships. This second article offers more nuanced networking tips tailored specifically to MBAs.
One of the best ways for an MBA student to grow their network is simply to volunteer their time. By seeking ways to volunteer in their desired field, one can expand a network by demonstrating their knowledge and experience to others.
Dr. Janis Moore Campbell, Ph.D., the Director of Graduate Professional Development at Temple University's Fox School of Business, explains that volunteering is a great way to build relationships. "Without fail, others will gravitate to you if you are willing to share your knowledge and expertise. Before, during and after your MBA, strategic volunteering is an outstanding way to showcase one's knowledge, skills, and generous spirit."
While it is critical to offer to share your talents, remember that time is a scarce resource. Focus on getting involved in projects that will yield the most benefit. Dr. Campbell notes, "It's important to think strategically about how best to demonstrate your strengths."
Current MBA students should take advantage of the resources that their schools provide. Many schools have well established programs that are designed to aid in the process of networking. For example, Beth Briggs, the Assistant Dean in Career Services at the NYU Stern School of Business, points out that in her school's MBA program, "Students participate in our career education program … which, among other services, helps MBAs become more conversant in their skill sets and personal stories, identify whom it makes sense to network with based on their goals, and then leverage Stern's relationships and their own contacts to make those connections." Other MBA schools have similar programs, and they should be thought of as a crucial part of the curriculum.

Another key way to capitalize on your school's assets is to make use of the alumni network. Schools will often facilitate meet-ups between current and former students, and attending alumni events, for example, is a great way to forge new connections. Linking up with your school's alumni is a crucial part of networking for any MBA student. Stephanie Johnson, Director of MBA/MS Career Services at Drexel University's LeBow College of Business in Philadelphia recommends, for example, that MBA students should "set weekly goals to attend at least one event and reach out to one to two alumni for informational conversations." Contacting and talking to past graduates is not just about meeting new people and building your network. Alumni have been in your shoes, and will have essential advice to help you move forward.
Finally, remember that networking does not stop after you have found a job. As Mark Brostoff, Assistant Dean and Director of Graduate Career Services at the USC Marshall School of Business reminds us, "Having a vibrant network of professional contacts is a valuable resource to cultivate and maintain, even after landing the job." Perhaps the best lesson is that networking is mostly about creating healthy and fruitful partnerships. A strong network is a web made of vibrant relationships, and it is a serious mistake to neglect those bonds. It is also necessary to remember not to spread yourself too thin or to focus solely on networking when finding employment.
"You need not name-drop or be a social butterfly to build a strong network of friends and colleagues" adds Dr. Campbell. "Networking is much more than "Hello, my name is …" nametags or the exchange of business cards."
Feb 13, 2018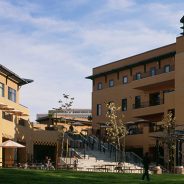 Let's visit some of the biggest news stories coming out of business schools and MBA programs in Los Angeles.
---
The Loyola Marymount University College of Business Administration has recently named Joe O'Hannigan as the new associate dean and director for the school's Executive MBA Program. With more than 30 years of experience in both higher education and international business, O'Hannigan will come to the College of Business Administration from Notre Dame, where he helped take the university's Executive Education and EMBA programs to new heights.
"Our Executive MBA Program plays a valuable role in the community, bridging and strengthening both LMU and the business world with increasing recognition and impact," O'Hannigan commented. "I can't help smiling as I reacquaint myself with this wonderful institution; it's this proud alum's dream come true."
Read more about Joe O'Hannigan and LMU's Executive MBA here.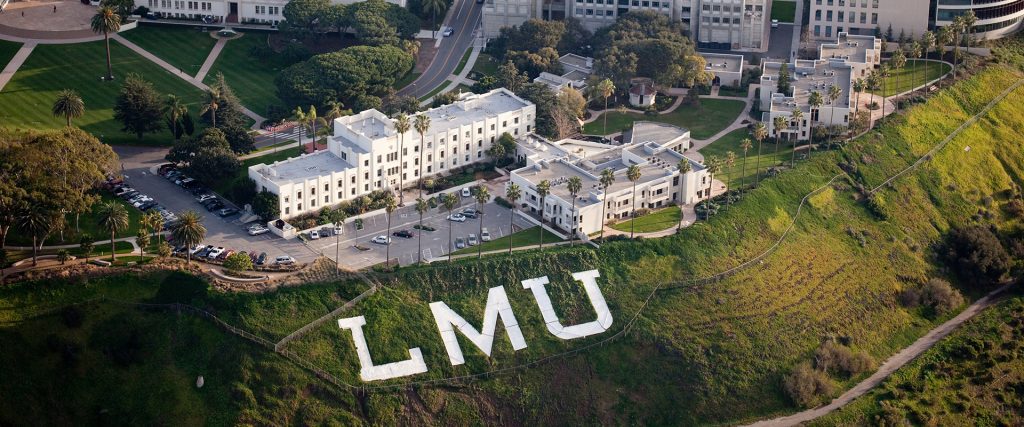 Kathleen Allen, Professor Emerita of Clinical Entrepreneurship at the Marshall School of Business at USC is the newest recipient of one of the University's highest honors—the 2018 Faculty Lifetime Achievement Award. A Ph.D. graduate from USC Marshall, Allen served as the university's professor of clinical entrepreneurship at the Lloyd Greif Center for Entrepreneurial Studies for 26 years before retiring in 2016. She is the author of a number of best-selling textbooks about entrepreneurship, including "Launching New Ventures," which has been published in six languages and sold around the world. The Lifetime Achievement Award will be presented to Allen at the Academic Honors Convocation Ceremony in April.
Read more about Allen's tenure at USC Marshall and the Lifetime Achievement Award here.
The Financial Times has recognized the Paul Merage School of Business at the University of California, Irvine as a stand out in their latest ranking of the best MBA programs in the world. According to data from the publication, the Merage School is the first business school in 20 years of FT's rankings to have a majority (52 percent) of female faculty. This is significantly higher than the average rate of 28 percent for other ranked schools. The Merage MBA program has remained consistently ranked since the first listing in 1999, and since then has witnessed a steady growth of female faculty each year.
Find out more about the Financial Times' annual ranking here.
Sep 12, 2017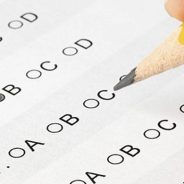 Applying for an MBA program is a long process: There's plenty of applications, essays, and interviews involved in getting you into the program atop your list. To add insult to injury, many programs require a GMAT or GRE score, only adding to potential workload and stress. Continue reading…
Jul 14, 2017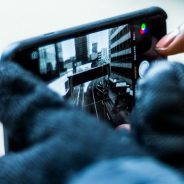 The Stern School of Business at New York University recently explored the new research that explores how photographs might reinforce visual memory at the expense of non-visual memory.
Jul 11, 2017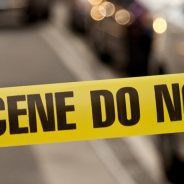 Research from the USC Marshall School of Business may give new insight into the nuances of how people make moral judgments. The research from Scott Wiltermuth, Associate Professor of Management and Organization found that people are more likely to receive leniency if they break the rules in an original and clever way. Researchers believe that more lenient moral judgments and punishments are prompted by a respect for ingenuity.
Jul 5, 2017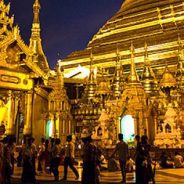 Sometimes, success is about being at the right place at the right time. That was the case for Paul Wilson, an '94 IBEAR MBA graduate from the USC Marshall School of Business and the Managing Director of Four Rivers—a Myanmar-based consulting company building businesses in Myanmar, Russia, India, Iraq and the UAE. Using his MBA and military background, Wilson has had the unique opportunity to influence the emerging Myanmar economy. Continue reading…
Jun 16, 2017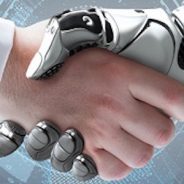 Over the last few years, Jonathan Gratch, Director of Virtual Humans Research at University of Southern California, has been partnering with USC Marshall School of Business to integrate virtual humans into negotiation. In order to do this, it is necessary to understand humans' gut-level responses to physical cues.