Post tagged "usc-marshall"
Feb 14, 2018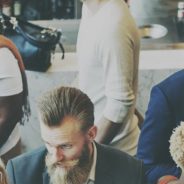 The first installment of this series highlighted the fundamental importance that networking plays in a job search and outlined some of its basic strategies. Quick recap: start with friends and acquaintances; present yourself professionally on social media; and remember that the best networks are built from mutually beneficial relationships. This second article offers more nuanced networking tips tailored specifically to MBAs.
One of the best ways for an MBA student to grow their network is simply to volunteer their time. By seeking ways to volunteer in their desired field, one can expand a network by demonstrating their knowledge and experience to others.
Dr. Janis Moore Campbell, Ph.D., the Director of Graduate Professional Development at Temple University's Fox School of Business, explains that volunteering is a great way to build relationships. "Without fail, others will gravitate to you if you are willing to share your knowledge and expertise. Before, during and after your MBA, strategic volunteering is an outstanding way to showcase one's knowledge, skills, and generous spirit."
While it is critical to offer to share your talents, remember that time is a scarce resource. Focus on getting involved in projects that will yield the most benefit. Dr. Campbell notes, "It's important to think strategically about how best to demonstrate your strengths."
Current MBA students should take advantage of the resources that their schools provide. Many schools have well established programs that are designed to aid in the process of networking. For example, Beth Briggs, the Assistant Dean in Career Services at the NYU Stern School of Business, points out that in her school's MBA program, "Students participate in our career education program … which, among other services, helps MBAs become more conversant in their skill sets and personal stories, identify whom it makes sense to network with based on their goals, and then leverage Stern's relationships and their own contacts to make those connections." Other MBA schools have similar programs, and they should be thought of as a crucial part of the curriculum.


Another key way to capitalize on your school's assets is to make use of the alumni network. Schools will often facilitate meet-ups between current and former students, and attending alumni events, for example, is a great way to forge new connections. Linking up with your school's alumni is a crucial part of networking for any MBA student. Stephanie Johnson, Director of MBA/MS Career Services at Drexel University's LeBow College of Business in Philadelphia recommends, for example, that MBA students should "set weekly goals to attend at least one event and reach out to one to two alumni for informational conversations." Contacting and talking to past graduates is not just about meeting new people and building your network. Alumni have been in your shoes, and will have essential advice to help you move forward.
Finally, remember that networking does not stop after you have found a job. As Mark Brostoff, Assistant Dean and Director of Graduate Career Services at the USC Marshall School of Business reminds us, "Having a vibrant network of professional contacts is a valuable resource to cultivate and maintain, even after landing the job." Perhaps the best lesson is that networking is mostly about creating healthy and fruitful partnerships. A strong network is a web made of vibrant relationships, and it is a serious mistake to neglect those bonds. It is also necessary to remember not to spread yourself too thin or to focus solely on networking when finding employment.
"You need not name-drop or be a social butterfly to build a strong network of friends and colleagues" adds Dr. Campbell. "Networking is much more than "Hello, my name is …" nametags or the exchange of business cards."
Feb 13, 2018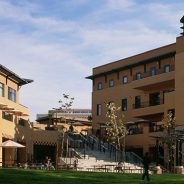 Let's visit some of the biggest news stories coming out of business schools and MBA programs in Los Angeles.
---
The Loyola Marymount University College of Business Administration has recently named Joe O'Hannigan as the new associate dean and director for the school's Executive MBA Program. With more than 30 years of experience in both higher education and international business, O'Hannigan will come to the College of Business Administration from Notre Dame, where he helped take the university's Executive Education and EMBA programs to new heights.
"Our Executive MBA Program plays a valuable role in the community, bridging and strengthening both LMU and the business world with increasing recognition and impact," O'Hannigan commented. "I can't help smiling as I reacquaint myself with this wonderful institution; it's this proud alum's dream come true."
Read more about Joe O'Hannigan and LMU's Executive MBA here.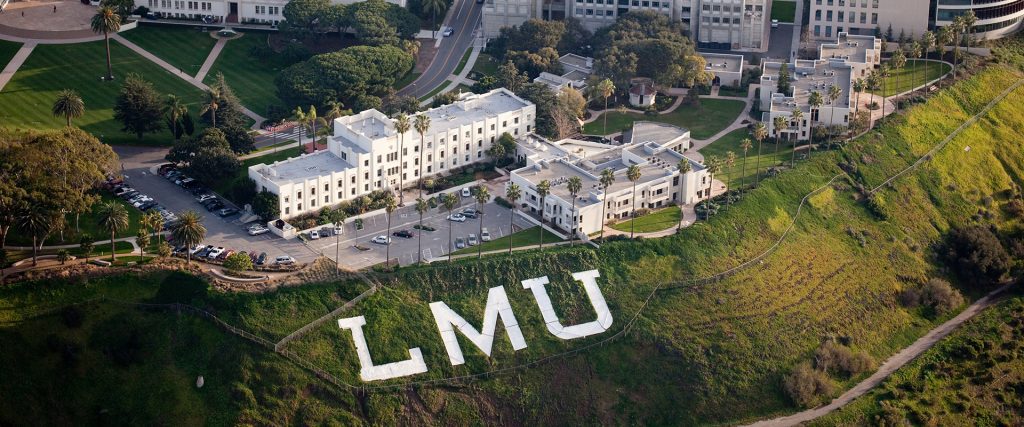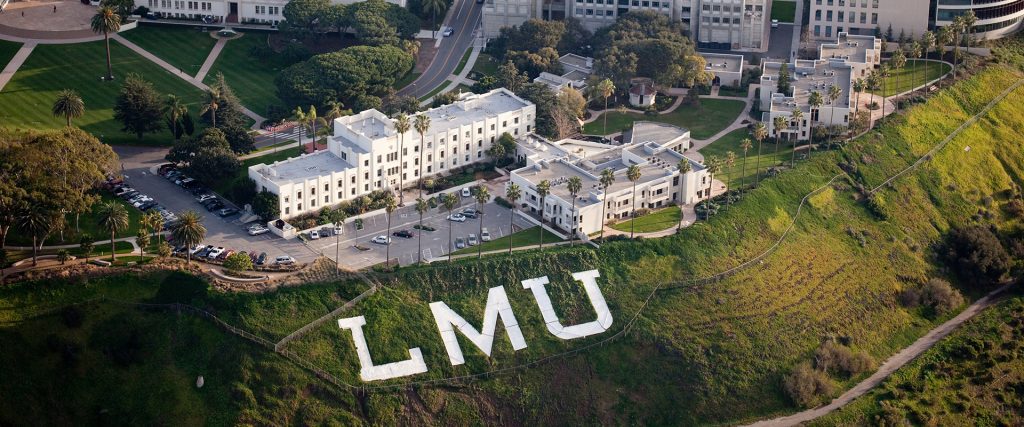 Kathleen Allen, Professor Emerita of Clinical Entrepreneurship at the Marshall School of Business at USC is the newest recipient of one of the University's highest honors—the 2018 Faculty Lifetime Achievement Award. A Ph.D. graduate from USC Marshall, Allen served as the university's professor of clinical entrepreneurship at the Lloyd Greif Center for Entrepreneurial Studies for 26 years before retiring in 2016. She is the author of a number of best-selling textbooks about entrepreneurship, including "Launching New Ventures," which has been published in six languages and sold around the world. The Lifetime Achievement Award will be presented to Allen at the Academic Honors Convocation Ceremony in April.
Read more about Allen's tenure at USC Marshall and the Lifetime Achievement Award here.
The Financial Times has recognized the Paul Merage School of Business at the University of California, Irvine as a stand out in their latest ranking of the best MBA programs in the world. According to data from the publication, the Merage School is the first business school in 20 years of FT's rankings to have a majority (52 percent) of female faculty. This is significantly higher than the average rate of 28 percent for other ranked schools. The Merage MBA program has remained consistently ranked since the first listing in 1999, and since then has witnessed a steady growth of female faculty each year.
Find out more about the Financial Times' annual ranking here.
Sep 12, 2017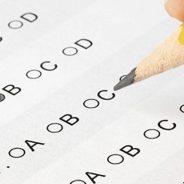 Applying for an MBA program is a long process: There's plenty of applications, essays, and interviews involved in getting you into the program atop your list. To add insult to injury, many programs require a GMAT or GRE score, only adding to potential workload and stress. Continue reading…
Jul 14, 2017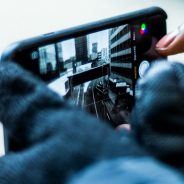 The Stern School of Business at New York University recently explored the new research that explores how photographs might reinforce visual memory at the expense of non-visual memory.
Jul 11, 2017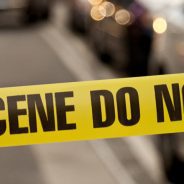 Research from the USC Marshall School of Business may give new insight into the nuances of how people make moral judgments. The research from Scott Wiltermuth, Associate Professor of Management and Organization found that people are more likely to receive leniency if they break the rules in an original and clever way. Researchers believe that more lenient moral judgments and punishments are prompted by a respect for ingenuity.
Jul 5, 2017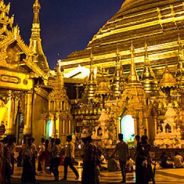 Sometimes, success is about being at the right place at the right time. That was the case for Paul Wilson, an '94 IBEAR MBA graduate from the USC Marshall School of Business and the Managing Director of Four Rivers—a Myanmar-based consulting company building businesses in Myanmar, Russia, India, Iraq and the UAE. Using his MBA and military background, Wilson has had the unique opportunity to influence the emerging Myanmar economy. Continue reading…
Jun 16, 2017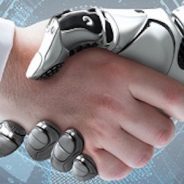 Over the last few years, Jonathan Gratch, Director of Virtual Humans Research at University of Southern California, has been partnering with USC Marshall School of Business to integrate virtual humans into negotiation. In order to do this, it is necessary to understand humans' gut-level responses to physical cues.
May 17, 2017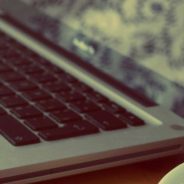 Online-centered content on MetroMBA is brought to you exclusively by MBA@American, the online MBA from the top-50 ranked Kogod School of Business. No GMAT required to apply. Click here to learn more.
It wasn't too long ago that an Online MBA seemed like a skeptical investment. The concept of earning a legitimate MBA degree for a severely discounted price seemed impossible less than 10 years ago, especially with a gamut of "diploma mills" clogging the academic industry. Slowly, however, reputable schools like the Smith School of Business at the University of Maryland and the USC Marshall School of Business began implementing ultra-flexible online programs. The same degree that seemed like an outlier has quickly become a normal option for MBA students next to the more traditional full-time and part-time programs.
Continue reading…
May 5, 2017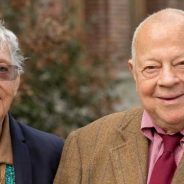 Marilyn Beaudry-Corbett '53 MS '61, recently endowed a scholarship fund for female MBA students over 30 at the USC Marshall School of Business. Beaudry-Corbett's remarkable life fuels her generosity. Having attended business school at a time when women were discouraged from pursuing careers and education, the USC Marshall alum forged a prosperous career in marketing.
Apr 10, 2017
If you want to ensure that you have a job after earning an MBA, then you ought to consider the full-time and Evening MBA programs at the University of Washington's Foster School of Business. According to the most recent U.S. News & World Report release on the Best Business Schools, the Foster MBA program led the top 30 schools in job placement, ranking first in the Northwest region and 27th overall. And Foster's Evening MBA program performed even better, ranking first in the Northwest and 18th overall. Continue reading…