Black Friday 2016 MBA Guide: Laptops

Best High-End Deals
Once you're willing to part with more than $1,000 for a laptop, the options tend to get pretty wide. At this range, virtually every laptop you can get will be more-than suitable for heavy use in an MBA or business setting, so what you want comes down to preference.
Razer Blade Stealth
What is a Razer Blade Stealth you may be asking? While it's not part of any of the "big" computer manufacturers, Razer has been well-regarded for years in the gaming community. Meaning, the Razer Blade Stealth offers some of the best hardware for price.
The 12.2" model comes stacked with gorgeous visual capability with a 2,560×1,440-pixel touch display. The cheapest model comes at $999, featuring an i-5 processor, while the most expensive ($1,599) boasts an i-7 processor and 512GB of solid state storage, in addition to 4K video display capability. So if you want a laptop that can do absolutely everything, but look like a sleek ultrabook, head to Amazon now.
ASUS ZenBook 3
Dubbed the "cure for Macbook envy," the Asus ZenBook 3 is one of the thinnest and most powerful ultrabooks on the market, and still will cost cheaper than some Macbook models.
The $1,100 model comes standard with an Intel Core i-5 seventh generation processor, while the $1,545 iteration comes with the most up-to-date Core i-7 and 512GB of PCle solid state storage. It may not have the battery life you'd want for the price, clocking in close to seven hours according to CNET, but performance-wise it's tough to beat. Unfortunately, like many high-end laptops, sales don't come too often.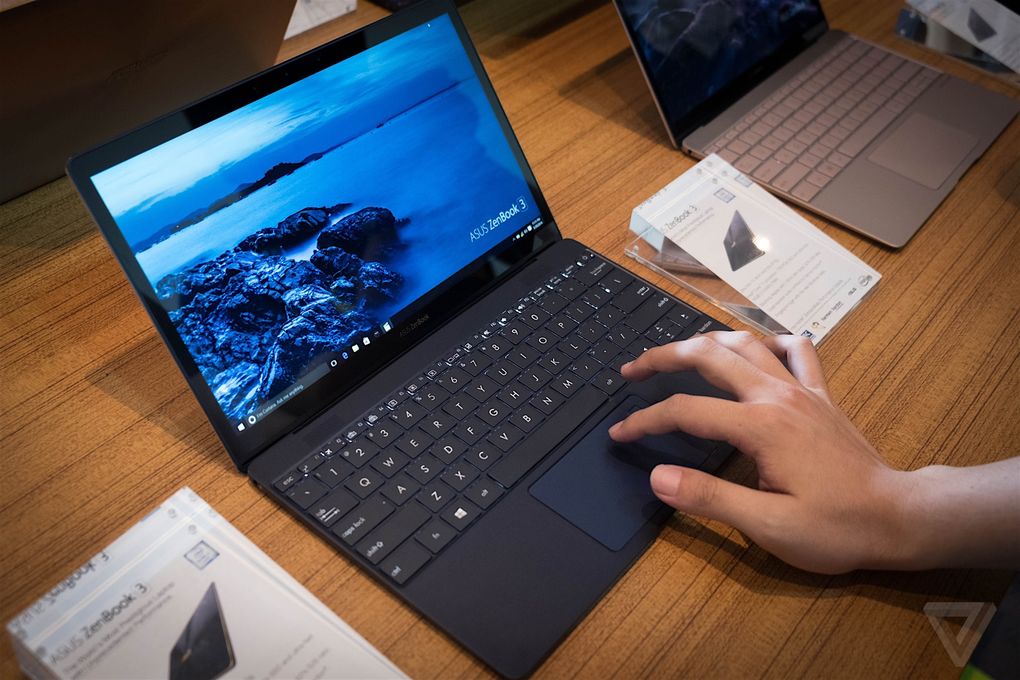 Apple MacBook Pro
Apple fans, of course, are more willing to pay a premium price for a premium model, so the new MacBook Pro can't be ignored. The company just released its newest model, which has the option to include a very pricey Touch Bar, which starts above $1,700. The Touch Bar may not be totally conducive when it comes to business or studying, but it has a definite appeal for Apple fans.
As with any recent Pro model, the hardware and performance is incredibly smooth and the battery life is substantial, according to CNET. This model is slightly smaller and lighter than virtually everything in the Apple library, so transportation is still very easy. Considering its newness, sales won't be happening any time soon, but, if you're willing to pay a premium price then there's no better Apple laptop to be had.
About the Author