New MBA Jobs: Apple, Fidelity, BlackRock, and More

Whether you earned your MBA after your undergraduate studies and want a great entry level position, or you're a seasoned vet who earned their MBA to make a big career jump, there's plenty of jobs out there for MBAs. Stay on top of the latest and greatest job opportunities for MBAs with this handy guide, useful for both those looking for their first big job or those looking for the next big thing:
Strategic Sourcing MBA Entry Level Opportunities – Apple
Apple has an Entry Level Strategic Sourcing Opportunity open for MBAs at its Santa Clara Valley offices. New hires will join Apple's Operations team and help ensure that Apple's products are delivered on time and on spec. Current MBAs—especially those specializing in supply chain, engineering, or operations management—are preferred. You can apply for the program online for the opportunity to be placed into one of the following roles:
Global Supply Manager: Interface between Apple's product teams and the industries that supply core component technologies. Develop and execute sourcing strategies and recommend product innovations based on improving technology. Requires an interest in market dynamics and competitive behavior, negotiation and pricing, manufacturing processes, and risk mitigation.
Materials Program Manager: Interface between Supply Demand Management, Global Supply Management, New Product and Sustaining Operations teams, and Contract Manufacturers. Influence and run supply chain activities to optimize supply flow throughout Apple's multi-tier supply chain.
Operations Product Development: Advise development teams on operational, cost, and supply chain issues. Understand key technologies from a cost, supply chain, and technical perspective, manage product cost based on targets, partner closely with Global Supply Managers to meet these targets, and develop the Supplier Plan of Record for each new product.
You can MBA jobs at Apple on the company's careers page.
Investment and Advice Analyst – Fidelity
Fidelity is hiring Investment and Advice Analysts at its Boston offices. According to the job listing, three to five years of relevant financial services experience is required and an MBA is preferred. Investment and Advice Analysts work on the team responsible for developing, leveraging, and implementing cutting edge methodology from across the organization.
Ideal candidates must exhibit:
Strong quantitative skills and demonstrated experience doing quantitative work
Knowledge and experience with investments, finance, and/or financial planning
The ability to communicate complex topics to experts within the team but also to simplify concepts for presentations outside the group
You can find this job, and many more, at the Fidelity careers page.
Senior Financial Analyst – A.T. Kearney Solutions
A.T. Kearney has a Senior Financial Analyst position open in the company's Chicago office. According to the job posting, three to five years of related financial analysis or accounting experience required and an MBA is recommended. Senior Financial Analysts provide insight of firm performance including profitability of business units, value creation initiatives, and productivity focus areas to key decision makers and stakeholders.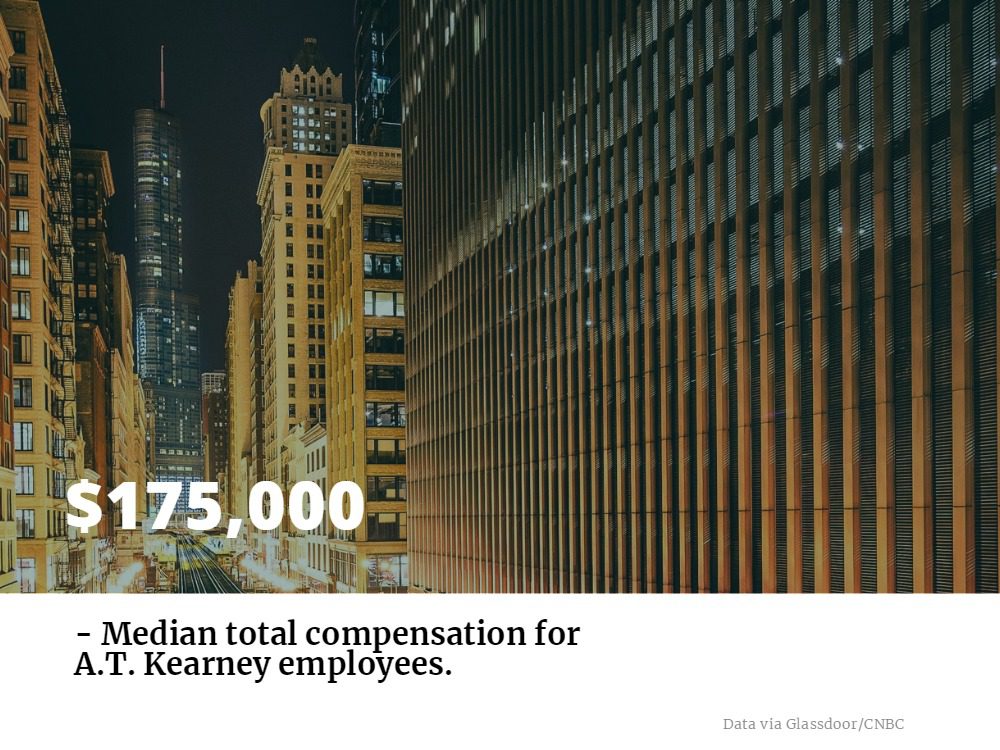 Additional responsibilities Senior Financial Analyst include:
Financial modeling and analysis for new business launches
Cash flow and capital strategic planning, preparation of various internal reports
Dvelop working relationships with other finance professionals globally
Investigate variances to forecast from a functional expense and operating result perspective
Visit the A.T. Kearney careers page to see more job openings.
MBA Consultant Program – EY-Parthenon
EY-Parthenon frequently hires new MBA talent thought its consultant program, in which the company visits a group of campuses annually for consultant and summer consultant recruiting. Consultants play a critical leadership role at EY-Parthenon, acting as the primary contact for clients, responsible for developing and executing work plans, and managing associates.
Schools participating in the EY-Parthenon MBA program include:
If you do not see your school listed, please refer to your local office page for more information. See more jobs like this at EY-Parthenon's careers page.
Data Science Specialist – BlackRock
BlackRock is looking for a Data Science Specialist at its San Francisco offices. Specialists will work in a small multi-disciplinary team to invent and develop products and solutions to tackles high impact investment problems faced by human investors. Two to seven years of experience with demonstrated experience developing Big Data and/or Artificial Intelligence is required and an MBA is preferred.
Job responsibilities of the Data Science Specialist include:
Interacting with investment experts to deeply understand the investment questions
Creatively applying knowledge of expertise to structure the problems into AI-powered solutions
Developing machine learning algorithms and mining alternative datasets such as text, satellite imagery, geolocation, and network data
You can find more details on the Data Science Specialist position at BlackRock, and many others, on the company's careers page.
About the Author