New York City's Top 5 Highest Paying MBA Internships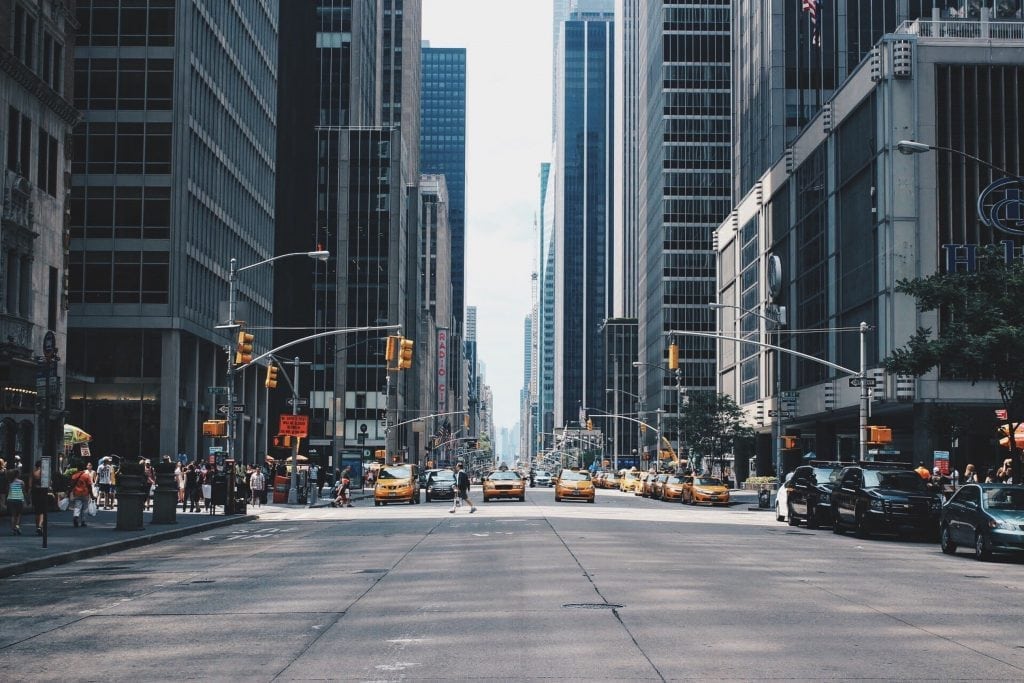 MBA students are, likely, infinitely familiar with the hectic world of internships. "Another lowly internship?" may be a question that pops into the minds of many students as they advance into post-graduate education. But what they may not realize is that the right internship can not only provide a vital networking opportunity and a solid career foundation, but also an immensely high salary.
In New York City, a lucrative business school internship can prove important. Because of the city's notorious cost of living, it might as well be required too. Below we've ranked some of the best paying internships for New York City MBAs to look out for.
The best paying internships for New York City MBAs

Google
Google consistently ranks at the top of lists of desirable workplaces for MBAs. The company has a well-known positive work environment, which features perks like free food and workout sessions, among other amenities. There are several current openings for interns in 2019 at Google's NYC office.
Among the assets a Google intern will gain are one-to-one mentorship and a stellar resume starter. Interns can participate in business strategy including investments and acquisitions, engage in People Operations (known to non-Googlers as human resources), and aid in new product development from strategic planning to launch. Participation in the 12 week program has an appealing price tag; Google interns in NYC reportedly earn from $94-$130,000 per year.

Refinery29
Refinery29, one of the country's most visible digital media entertainment companies, is currently hiring analytics interns for next summer. As global leader in women's lifestyle reporting, Refinery29 seeks 'magic makers' who will become integral to design and implementation of visualization tools and data mining.
The company seeks an intern with two or more years in banking or consulting and keen presentation skills, as well as strong familiarity with the brand. MBAs who have completed their first year of a program are eligible for the position, which pays an impressive $69-97,000 per term.

A.T. Kearney
In addition to tech and digital media, consultancy is among the most sought after careers listed in b-school MBA employment reports. Internships in consulting are rigorous and competitive, with A.T. Kearney one of the highest paying in New York.
Recent reports show the salary to be upward of $11,000 per month. Through their 10-week Summer Consultant Program, A.T. Kearney affords interns the chance to see if the role is a proper fit. With model development, analysis, and data gathering as just a few of the many tasks summer interns will perform, interns can gain a powerful edge with a position at Kearney.

Amazon
Amazon, one of the nation's largest employers, has a wealth of opportunities for MBAs seeking internships in New York. MBA interns will dive quickly into a position similar to a full-time position, with a highly-competitive salary. Recent figures show salaries of over $9,000 per month. With diverse positions MBAs including finance, product management, operations and cloud consultant, Amazon interns engage in data analysis, strategic development, and various other roles that require "nimble leadership."

Merck
In the healthcare and pharmaceutical field, Merck USA ranks highly in the NYC region for paid internships. A summer position at Merck can range in pay from $75-$85,000 per year, according to recent listings.
MBAs will apply their skills in data collection, modeling, data analytics and reporting. Also, Merck USA emphasizes a need for interns with strong degree of adaptability and project management acumen. Current openings at Merck are for interns within R&D and Global Indirect Sourcing & Procurement.
About the Author