New MBA Jobs: Facebook, Pfizer, GM and More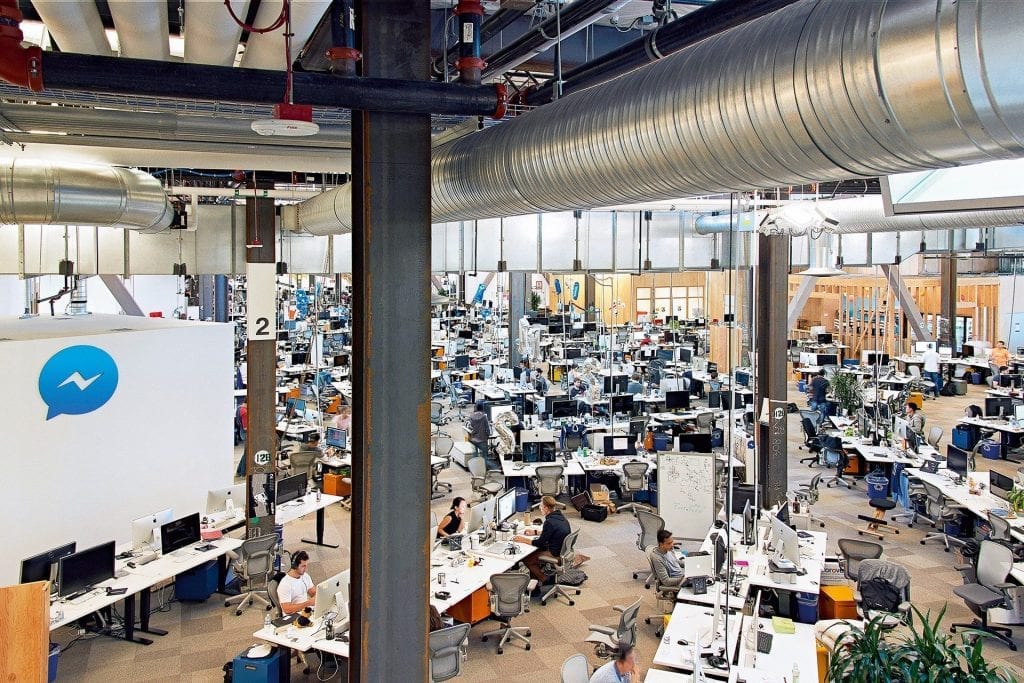 Whether its an entry level Facebook jobs, or a position fit for an experienced professional at Kaiser Permanente or Salesforce, there's always exciting new MBA jobs out there. Check out this weeks picks below, and apply for your dream job today! Don't forget that we post new MBA job just like this every week on MetroMBA:
Project Manager – Facebook
As part of its MBA University Graduate Program, Facebook is hiring an upcoming MBA grad to the position of Project Manager of Community Operations Safety at the social media company's Mountain View, CA office. The Community Operations Safety Team helps create a safe atmosphere for Facebook and Instagram users through  support and education. Project Managers strategically drive the team and the various projects it conducts. New hires must have an MBA degree obtained by August 2019 and three or more years of work experience in role involving strategic and analytical initiatives.
Activities of the Project Manager include:
Creating scalable policies and processes to solve complex business problems
Applying expertise to care for users
Partnering with Policy, Engineering and Security teams to identify, influence, and improve the support
Using analysis and impact metrics to develop new strategies to increase operational efficiency and improve user experience
Checkout Facebook's careers page to see more jobs.
Consulting & Execution Manager – Pfizer
Pfizer is hiring a new Consulting & Execution Manager at its New York City office. This manager is responsible for global and U.S. regional operational management consulting projects, and will provide project management and leadership to project teams. Three or more years management consulting experience is necessary and an MBA degree or other advanced degree is preferred.
Responsibilities of the Consulting & Execution Manager include:
Managing day-to-day execution of projects from planning through implementation
Developing a project plan, conducting interviews, facilitating workshops, collecting and analyzing data
Restructuring components of a client's business, developing and implementing new operating models
Improving business processes and building new capabilities
See this job, and many more, at Pfizer's careers page.
Analytics Strategy Lead – General Motors
General Motors has an open Analytics Strategy Lead position at its Detroit office. The Analytics Business Lead will help develop data-driven insights to enable strategic and operational decisions making. Working closely with business operations teams, the new hire will ensure that these insights get adopted and plugged into operational systems. Seven to ten years experience in translating business needs into data requirements, turning data into compelling stories, and completing the full cycle from data to measurable outcomes is required, as is an MBA from a prominent university.
Other responsibilities of the Analytics Business Lead include:
Leading business partners through analysis and influencing the business to take action
Establishing a framework to measure success, implement recommendations, and monitor results until they are finalized
Helping operationalize analytical solutions to support best-in-class data & analytics across the organization
Working with partners to adopt self-service analytical tools
Visit the General Motors careers page to see more job openings.
---
---
Managerial Consultant – Kaiser Permanente
Kaiser Permanente is hiring a new Managerial Consultant at its Pasadena, CA office. The Managerial Consultant scopes, develop, and manages teams of complex analytical programs and projects. The new hire will provide high quality and cost effective project management, management consulting, and technical expertise. A minimum of five years of experience in one of the technical areas required, and an MBA is preferred.
Other major responsibilities of the Managerial Consultant include:
Defining and directing analysis, structures recommendations and deliverables to decision making executives
Creating a team environment, managing conflict and building a collaborative environment
Facilitating client relations, creating formal client communications and effectively facilitating meetings with executives
Coaching and mentoring staff to identify developmental opportunities
See more jobs like this at Kaiser Permanente careers page.
Global Business Delivery Operations Lead – Salesforce
Salesforce's Global Business Delivery team is hiring a Global Operations Lead to manage a teams of outsourced and shared services employees. This team is focused on operations management, process improvement, transition management, technology and system implementations, and operational/executive reporting. Seven or more years of professional Global Operations experience with focus on Sales and/or Marketing Operations processes is required, and an MBA in Finance is preferred.
Job responsibilities of the Global Operations Lead include:
Acting as a day-to-day escalation point for all supported business units
Ensuring the execution of SLAs, customer satisfaction and metrics for supported processes
Preparing operational/executive weekly/monthly/ad-hoc reports
Identifying and prioritize continuous improvement and "innovations" suggestions brought forward
Salesforce posts this job, and many others, on its careers page.
About the Author