New MBA Jobs at Five Tech Giants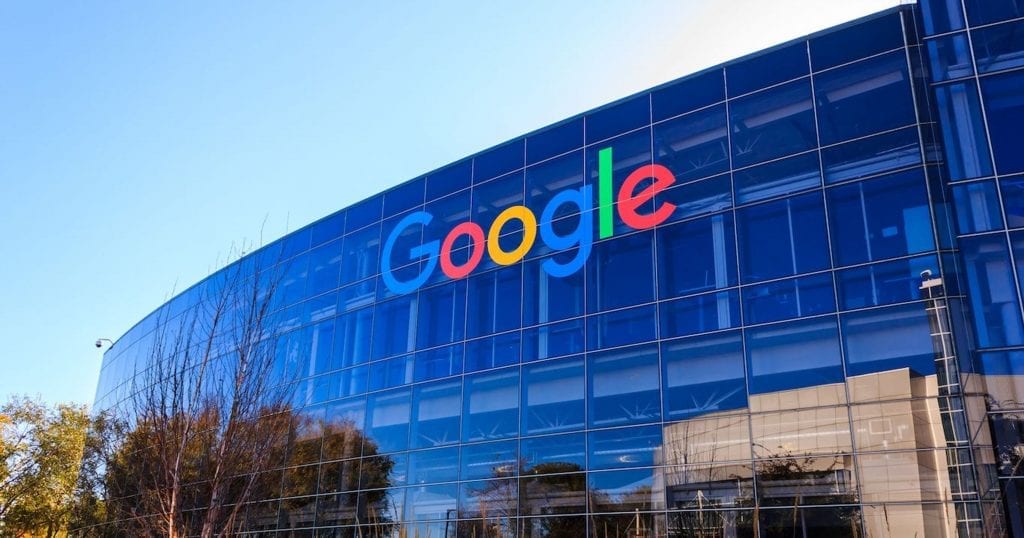 As the line between business and information technology industries continues to blur, more and more professionals are looking to business schools and MBA programs to get them into the tech industry. Here's a rundown of some New MBA jobs at five different tech giants:
Strategy and Operations Program Manager – Google
Google has an open Strategy and Operations Program Manager position open in its Marketing Solutions department, located at the its Mountain View offices. Candidates will be responsible for leading measurable change throughout Google's Marketing Solutions department, and combine analytical rigor and thought leadership to drive improvements in incentives, customer segmentation and prioritization, engagement strategy, product penetration, and organization design. The role requires three years of experience in management consulting, investment banking, private equity, corporate strategy, or equivalent project management experience in a technology/media company, and is MBA preferred.
Other responsibilities of the Strategy and Operations Program Manager include:
Leading sophisticated quantitative analyses that translates data into actionable insights
Developing strategies that solve business challenges and address needs of stakeholders
Identifying key takeaways and communicating findings to leadership
Working with cross-functional teams to push projects forward
Visit the Google careers page to see more job openings.
Operations Manager – Apple
Apple has an open Operations Manager position open in its Retail Market Development department, located at the company's Santa Clara offices. According to the listing, the Retail Market Development team is responsible for identifying, leading and implementing commercial strategies to help drive Apple Retail towards increasing ownership, sales and profitability. The Operations Manager will manage system projects that improve and enhance the Retail customer experience. The position requires three or more years experience in finance, product merchandising or corporate operations, preferably in the Retail or Consumer Electronics industries, and is MBA preferred.
Major of responsibilities the Operations Manager include:
Leading product launch operations in collaboration with worldwide teams
Performing analysis of product, program and promotion performance to identify new opportunities
Entering critical data Manage process for all product, program and service pricing
Serving as point of contact carrier partners to ensure successful operations
See more jobs like this at Apple's careers page.
Product Marketing Lead – Facebook
Facebook has an open Product Marketing Lead position open in its eCommerce vertical, located at the company's Menlo Park offices. The ideal candidate will partner closely with Product, Engineering and Sales leadership across the company and lead the semi-annual roadmapping process for the eCommerce vertical. The position requires 10 or more years of product marketing, product management, or general management experience, including 8 or more years experience in technology. It is also MBA preferred.
Job responsibilities of the Product Marketing Lead include:
Managing early builds of products, refining their features, and identifying critical client needs
Developing detailed strategies to drive successful product launches in collaboration with Sales, Marketing, Operations, Business Development, Partnerships, and Measurement teams
Representing clients and users in product development process
Recruiting and managing a team focused on building, launching, and growing ads and organic products for eCommerce
Facebook posts this job, and many others, on its careers page.
Account Executive – Microsoft
Microsoft has some exciting career opportunities abroad for new Account Executives in seven different offices in Germany. Candidates will join an Account Team that will work with bug automotive customers, and drive, orchestrate and close deals with customers that produce results for both the client and Microsoft. A strong sales background and 5-to-10-plus years of sales-related experience are required, and an MBA degree is preferred.
Activities of the Account Executive include:
Developing account plans for new business opportunities aligned to customer
Building a coalition of support both inside Microsoft and with customer
Leading, driving and managing team and customers
Leveraging key business and industry insights to elevate customer conversation and action
Visit the Microsoft careers page to see more job opportunities.
Strategy Consultant – Dell
Dell is hiring new Strategy Consultants at its Austin office. Consultants work closely with team leaders and senior leadership members on wide range of critical issues and help drive strategic and transformational initiatives that enhance the overall product development process. The role requires 5-to-8 years of working experience with at least 1-to-2 years in management consulting with top firm, and an MBA degree is preferred.
Responsibilities of the Strategy Consultants include:
Developing and implementing longer term business initiatives
Leading full work streams for large and small projects
Reporting directly to head of Client Engineering Strategy
Traveling for business to various locations around the world
See this job, and many more, at the Dell careers page.
About the Author