New MBA Jobs at the World's Top Mass Media & Telecom Firms

The world is more connected that ever before. What's possibly even crazier is how many of the channels, services, and providers of these communication streams are all run by a handful of powerful companies. This week, we're taking a look at some exciting new MBA jobs in the world's largest mass media and telecom firms. If you're looking to help companies innovate in order to help people connect and communicate with one another, these new MBA jobs are for you.
Global Development & Strategy Associate – Walt Disney
Arguably one of the most recognizable names and brands in the world, Walt Disney Co. is a mass media and entertainment conglomerate headquartered in Burbank, CA. Disney is the world's largest independent media company, ahead of NBCUniversal and WarnerMedia (which are owned by two companies we'll take a look at later, Comcast and AT&T). Disney brands and properties include ABC, ESPN, Star Wars, Marvel, and more.
Walt Disney Co. is hiring a Global Development & Strategy Associate in its Glendale, CA office. Disney's Global Development Division is responsible for business development and strategy team for Disney Parks, Experiences and Consumer Products. The department is charged with systematically assessing long-term goals, growth opportunities and strategies that maximize value for theme parks, resort hotels, cruise lines, timeshares, real estate, and consumer products. The job listing specifies the position is for "highly qualified second year MBA or post-MBA candidates" with a minimum three to four years of consulting or strategy related work experience.
Activities of the Global Development & Strategy Associate include:
Driving analysis, conducting research, developing presentations and contributing to project management
Managing project work independently and developing work plans
Developing own recommendations and autonomously building presentations
Delivering presentations and actively contributing to meetings with senior leadership
You can find the Walt Disney Co. careers page to see more jobs.
Product Manager – Comcast
Comcast is the second-largest broadcasting and cable television company in the world by revenue, the nation's largest home Internet service provider, and the nation's third-largest home telephone service provider. Headquartered in Philadelphia, the company acquired NBCUniversal in 2011, leading Comcast to also become a leading producer of film and television programs.
Comcast is searching for new Product Managers at its Philadelphia and Sunnyvale, CA offices. The new hire will be responsible for xFi—Comcast's residential WiFi solution—and the creation of new customer-facing products through Web, Android, iOS, and TV applications. One to five years working in a web/Android/iOS Engineering role is required and an MBA degree is preferred.
Responsibilities of the Product Manager include:
Analyzing customer research, customer usage, market trends, and the latest technologies
Creating technical requirements across the stack and between internal organizations
Interfacing with internal groups such as the Business Unit, Engineering, Customer Service, UX, Program Management, and other technical operations teams
Collecting and authoring specifications relating to the development of next generation xFi products
See this job, and many more, at the Comcast careers page.
Lead Financial Analyst – AT&T
Starting as a subsidiary of Alexander Graham Bell's Bell Telephone Company, AT&T is the world's largest telecommunications company, as well as the second largest provider of mobile telephone services and the largest provider of fixed telephone services in the United States. Since 2018, it has also been the parent company of WarnerMedia, placing it among world's largest media and entertainment companies in terms of revenue.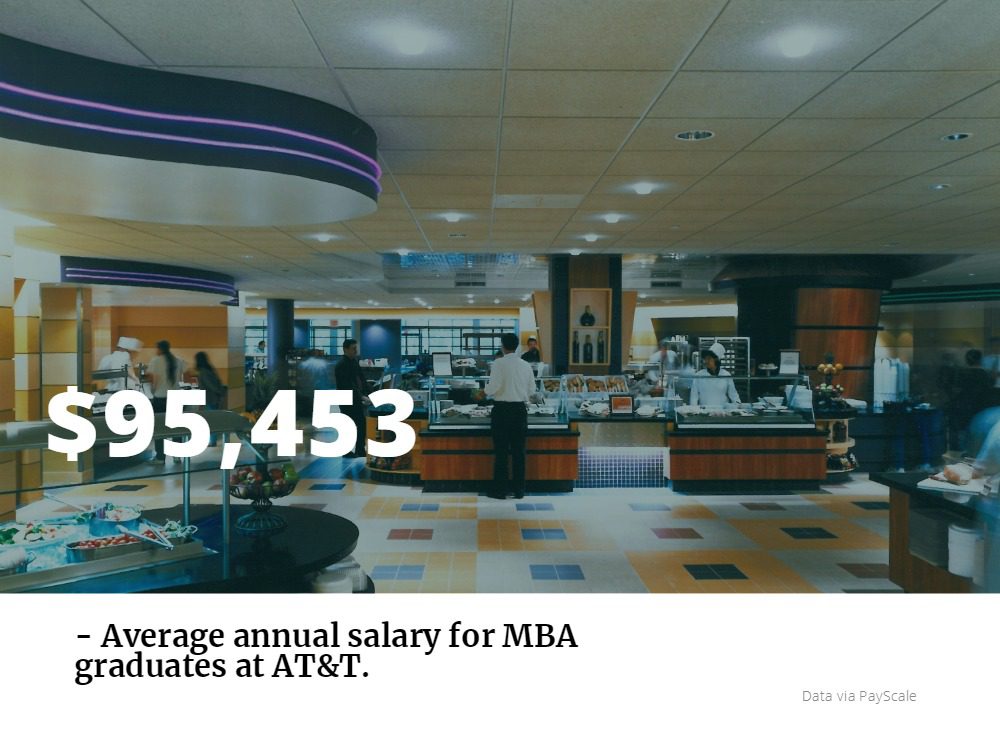 AT&T is hiring a new Lead Financial Analyst to join the DTV Latin America Finance team's Dallas-based office. The new hire will be responsible for reviewing and analyzing forecast submissions from local Planning teams in Direct TV's South Region (Argentina, Chile, Peru and Uruguay). This is a bilingual position (English and Spanish) that also requires a minimum of 7-10 years' experience. An MBA degree is preferred.
Major of the Lead Financial Analyst responsibilities include:
Understanding variances for monthly results reviews
Conducting ad hoc analysis, reporting and special projects
Providing data the AT&T Corporate Financial Planning
See more jobs like this at AT&T's careers page.
Commercial Model Development Manager – Verizon
Verizon is the only publicly-traded telecommunications company to have two stock listings in the United States and the second largest telecommunications company by revenue after AT&T. The firm purchased internet and email provider AOL in 2015, and then Yahoo in 2017. Last year, Verizon CEO Lowell McAdam also confirmed the company's plan to launch a streaming TV service.
Verizon has a Commercial Model Development Manager position open at the company's Warren, NJ office. The new hire will be responsible for framing strategic opportunities and leading commercial model design for Verizon's Corporate Strategy's Business Development & Partner Management team. The team oversees business development to find and develop external opportunities that benefit Verizon. Six or more years of relevant work experience is required and an MBA degree is preferred.
Other responsibilities of the Commercial Model Development Manager include:
Evaluating and providing recommendations on cross-company strategic analysis
Collaborating across Verizon, identifying trends, and partnering with business departments on growth opportunities
Providing and framing deal scenarios for decision making
Using financial analysis to identify how to maximize Verizon's leverage
Visit the Verizon careers page to see more job openings.
About the Author