4 MBA Trends to Look Out For In 2019

Recently, we discussed about most important numbers of the previous year. MBA application rates were declining, average salaries are on the upswing, gender equity took major steps, technology and products/services jobs are jumping, and GMAT scores continue to rise. But what does all this mean for 2019?
Are there any MBA trends to look out for in 2019 and what can you expect?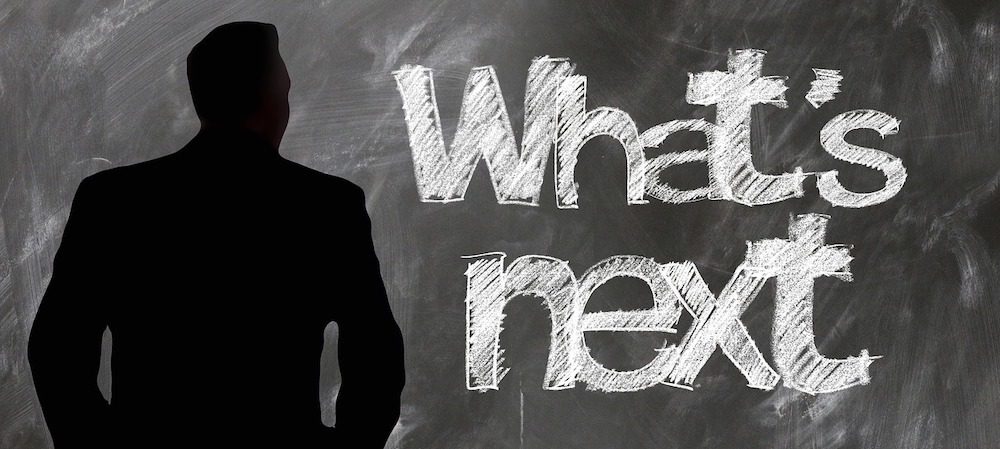 A Rise in European Business Schools
With the UK dealing with a post-Brexit economy and the U.S. taking a hard line on foreign students, there's never been a better time for European business schools to lead the charge and garner more and better applicants. The shift is due to a combination of politics, geography, cost, fear, and branding in the U.S., particularly, versus elsewhere around the globe.
During the 2017-18 academic year, the number of new international students enrolling in American institutions fell by 6.6 percent, on top of a 3.3 percent decline the year before, according to the Institute of International Education. And with so much negative political rhetoric in the UK and the U.S., there's no doubt that we'll continue to see a decline in international students in these two counties, leaving the marketplace open for European schools.
As Alejandra Sosa Pieroni, an international recruitment expert with Ruffalo Noel Levits, tells The Wall Street Journal, "Students are not feeling welcome in some states, so they are looking beyond those states and heading to places where they will feel welcome."
More Domestic MBA Applicants
For the last few years, domestic MBA applications have continued to fall. Last year, the Graduate Management Admission Council revealed a 1.8 percent reduction in domestic applications. There were many thoughts behind the drop including a strong economy and low unemployment rates, but that could begin to change in 2019.
Experts predict the U.S. economy will continue to slow in 2019, with some forecasting a recession as soon as 2020. These changes could make an MBA program more attractive again and case a rise in applications. The reality is that employment is almost always the biggest competitor to business school, so if the labor market starts to shift, MBA applications could shift right along with them.
There's also a chance that if the U.S. unemployment rate stays at a historic low of 3.7 percent, more individuals could head back to school to be more competitive in the workplace and to get better compensation packages. There's a good chance that employees will push for higher salaries in 2019, and an MBA degree could be the extra push some individuals need.
Increased Interest in Specialized MBAs
There's a good chance that specialized MBA programs could become even more popular in 2019. According to Inc., technology is vastly outpacing universities' ability to adapt to the ever-changing landscape, so there's more need than ever for future workers to develop skills that remain relevant. In some cases, this is causing the rise of nano degrees: hyper-specific learning programs that offer alternatives to traditional four-year degrees. For MBA programs, this will mean the rise of the specialized MBA.
"MBA applicants should consider how rapidly change is occurring across all industries, and identify an area like innovation and tech that is equally applicable to different sectors and will give them a toolkit of skills that is adaptable and future-facing," Crystal Grant, Director of Admissions at the Imperial College Business School at Imperial College London, tells the U.S. News & World Report.
In 2019, expect to see more programs offer highly specialized areas where students can concentrate their learning. In particular, look for specializations in technology and technology management with special attention paid to areas such as cutting edge UX, design, big data, and the flow of information technology. This coincides with MBA graduates' increasing interests in tech-focused careers.
Investment Banks and Private Equity Firms Could Hire More MBAs
With corporate tax rates down, experts are predicting an increase in mergers and acquisitions. This also means that profitable companies will grow even more profitable, meaning that they'll have more money to use to buy back stock, issue dividends, pay out bonuses, and invest in other companies. This could result in a boom for investment banks and private equity firms, which would mean they would need to hire more MBAs to meet demand.
"Middle market executives are also keenly watching the tight labor market," TD Bank's Chris Giamo tells TheMiddleMarket.com. "Although companies now have capital for expansion and want to grow staff, they are having trouble filling both skilled and unskilled positions, due to a persistently low unemployment rate."
In 2019, there could be an increase of investment banks and private equity firms recruiting at top MBA event and drawing in more candidates. It could even mean that banking outshines tech in MBA hiring. This increased interest could also send signals that the MBA is a worthwhile investment if you want to work on Wall Street.
About the Author