Company Battle: Morgan Stanley vs Credit Suisse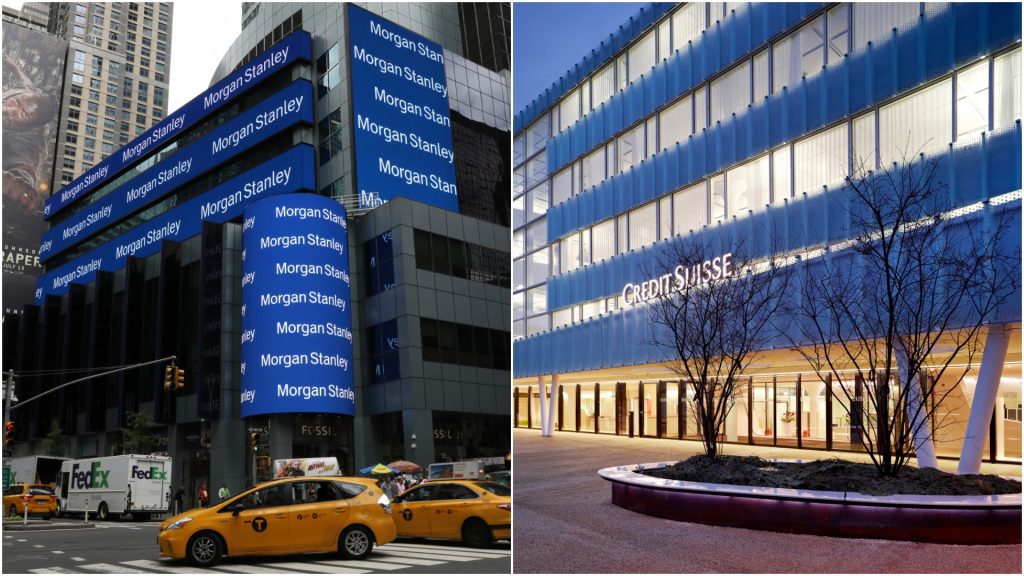 MBA graduates on the prowl for post-graduate employment opportunities would do well to investigate international banking giants Morgan Stanley and Credit Suisse, both of which offer many attractive perks to employees.
New York City's Morgan Stanley primarily handles the investments and assets of governments, corporations, and institutions. Zurich, Switzerland-based Credit Suisse is highly regarded for its bank-client confidentiality and overall discretion with regard to client information.
Morgan Stanley vs Credit Suisse: Salaries
The most common entry-level position for MBA graduates is as an associate. Luckily, associates are compensated handsomely at both companies.
Morgan Stanley offers an average salary of $108,659 according to Glassdoor data, with the possibility of an additional $21,732 in bonuses, on average.
Credit Suisse remains competitive with Morgan Stanley at an average annual salary of $111,572 and an average overall pay of approximately $112,000. However, there is the potential for  healthier bonuses at Credit Suisse, with a ludicrous average bonus pay of $67,980. Still, reviews from current and former Credit Suisse employees on Glassdoor seem to suggest that bonuses are actually few and far between. Whereas reviews from Morgan Stanley employees suggest that they are more generous.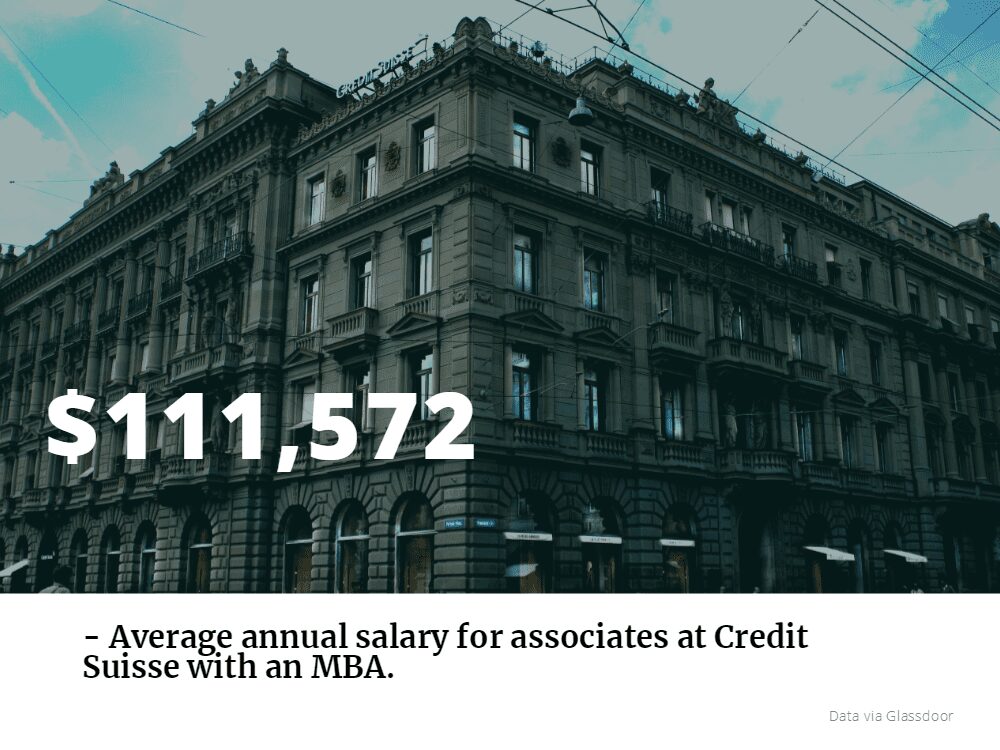 Morgan Stanley vs Credit Suisse: Company Culture
Credit Suisse and Morgan Stanley actively fosters inclusion in the workplace, with a number of key diversity initiatives. In addition, both banks have implemented innovative strategies to demonstrate corporate responsibility and philanthropy.
Credit Suisse offers several employee networks designed to foster collaboration, including networks for family, women, veterans, LGBT professionals, and POC professionals. Additionally, Credit Suisse offers the Real Returns™ Program, which offers senior bankers the chance to return from an extended career break.
Morgan Stanley also encourages their employees to volunteer regularly, as exemplified by its Global Volunteer Month, the most recent iteration saw 48,000 employees in 36 countries volunteer over 262,000 hours of their time.
Credit Suisse is known for its collaborative working environment and flexible working hours. Morgan Stanley, on the other hand, promotes a supportive workplace culture, but work occurs at a much faster pace and over longer hours. Some might find the fast-and-furious approach preferable, as it offers more learning opportunities, but it can be difficult to maintain a healthy work-life balance.
Both banks rank highly by various publications on workplace cultures, but Morgan Stanley seems to consistently come out on top. According to Vault, Credit Suisse ranks at 19th as the best place to work, whereas Morgan Stanley comes in 4th. eFinancialCareers also ranks Morgan Stanley as the 4th most ideal employer, citing its competitive bonuses and salaries, as well as its progressive initiatives on issues like workplace diversity and corporate social responsibility. Despite their attractive salaries, positive office environment, and accommodating working hours, Credit Suisse comes in slightly behind at 10th. Finally, Glass Door ranked Morgan Stanley at 100 overall in its 2019 list of 'Best Places to Work.'
Morgan Stanley vs Credit Suisse: Hiring Rates and Versatility
Morgan Stanley features over 57,000 employees, spread out over 41 countries. There are opportunities to work in North America, Europe, the Middle East, Africa, Japan, and Asia Pacific.
Credit Suisse features 46,840 employees working across 50 different countries. However, a number of positions are only available in Switzerland. In spite of these figures, Credit Suisse claims that there are still many opportunities for mobility, both internally (with respect to opportunities to work across departments as well as potential promotions) and geographically. In 2017, 4,100 employees made an internal move and 47 percent of vacancies were filled internally.
About the Author