The Top U.S. Entry Level Jobs and Internships of 2019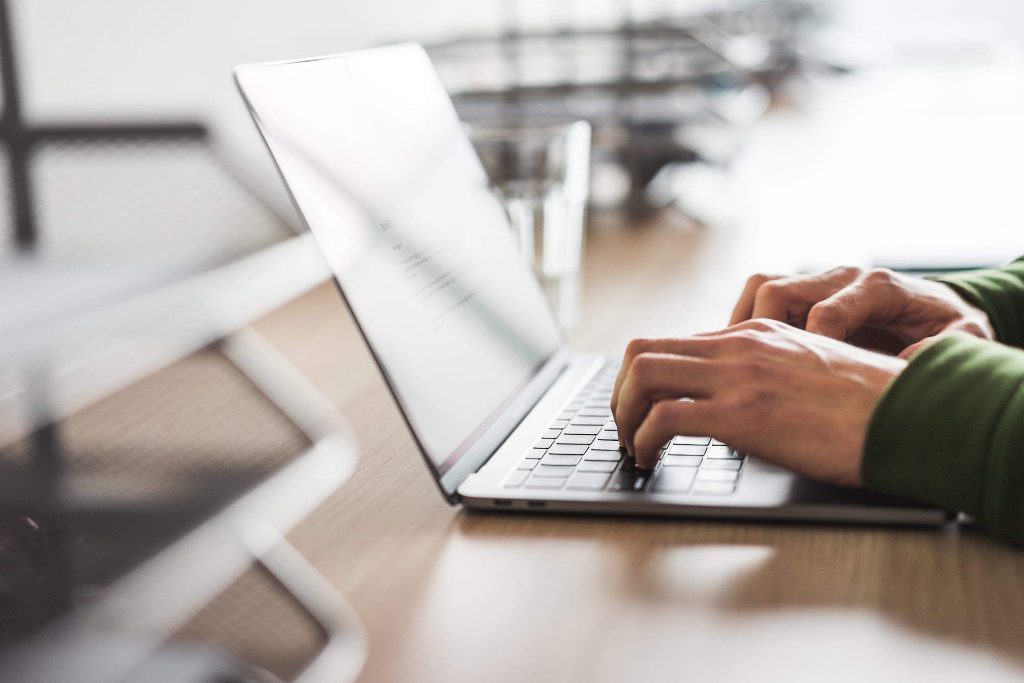 While work life balance, benefits, growth potential, and job security all factors to consider in your job search, the fact is that base compensation is more than likely the high priority. Getting an MBA is a sure way to increase earning potential, but where should you begin to look for the best internships and entry level jobs in such a vast and competitive playing field?
Glassdoor recently published its report on the highest paying internships and entry level jobs of 2019. We've broken down the report to help our readers discover just which of these positions and companies can offer them the best places to put their MBA talent to work.
Top 5 Entry Level Jobs for MBAs
One of the many pieces of good news from Glassdoor's report is that as the number of tech jobs continue to increase, so does the need for business minded workers. This, along with the fact that finance and consulting positions follow right behind tech on the highest paid jobs list, should make b-school students optimistic for their prospects.
Product Manager
Product Management is a key role for any organization in the business of turning ideas into profit. According to blogger Dan Driscoll, who wrote a definitive article on the role, PMs are "closet-creative types with an ambitious acumen for business fundamentals and priorities, as well as masters of persuasion and consensus-building."
Strong analytics skills along with a creative approach to problem solving are key for these positions. Engagement in design, development, support and marketing are all features of this role, which has a median base salary of $89,000 to start.
Investment Banking Analyst
Financial modeling, business valuation methods and strong presentation skills are just a few of the factors that comprise the Investment Banking Analyst role. The nuts and bolts of finance firms are the responsibility of the investment banking analyst, as they track live transactions along with M&A and private equity transactions.
At a starting median base salary of $85,000, this job is a great foundation on which to build a career.
Implementation Consultant

Implementation, according to coaching and recruiting site Firm Consulting, is one of the three main branches of consulting as a whole. Implementation teams take recommendations from Strategy and Operations consulting teams and turn them into realities. For instance, a company may be deciding to create a new division. Strategy and Operations consultants determine how best to profit from this, and implementation consultants make it happen.
ICs brand, execute and set up the division in this scenario, including relocation if necessary, along with on-boarding procedures. The starting base pay for ICs is $72,000.
Actuarial Analyst
Actuarial Analysts, who make a starting median salary of $66,250, are the workhorses of the insurance industry. Using statistical models, they analyze the probability and cost of various events (injury, accidents, and product failure, for example), and use this data to determine insurance policy pricing. Certification by either the Society of Actuaries (SOA) or the Casualty Actuarial Society (CAS) is required for these positions.
Actuaries must pass seven exams for the CAS and five in the SOA. This generally happens within a four-to-six year period, but students can begin the test while still enrolled in school. After passing the first and second exams, a student can start their first job. The 'fellowship' level of certification takes place over an additional two-to-four years.
According to the U.S. Bureau of Labor Statistics, the role of Actuarial Analyst has a 22 percent growth rate projected up to the year 2026.
Business Analyst
Business Analysts are key team players who make certain that companies' current systems are as efficient as possible, and who develop strategic plans for growth. As agents of change, Business Analysts identify growth opportunities and reduce costs during these changes. Business Analysts work closely with IT departments to ensure that the best technologies are in place, and they also serve as a link between different departments of a company to ensure consistency.
Therefore, communication, diplomacy and a strong understanding of each business function are vital to success in this role. The four major components of development, modeling, process design (workflow creation), and systems analysis are the basic elements of the Business Analyst role.
To start, Business Analysts make a median salary of $63,000.
Top 5 Highest Paying Internships

Facebook leads the pack in paying its interns $8,000 per month, followed by: Amazon at $7,725; Salesforce at $7,667; Google, which pays $7,500, and Microsoft, offering interns $7,250 monthly.
Each of these companies have highly competitive university recruitment programs. For details, see Facebook Careers, Student Programs at Amazon, Salesforce University Recruiting, Google Student Internships and Microsoft University Internships.
Those graduating now or in the near future from MBA programs have a solid advantage in today's market; job growth is high in the U.S. and unemployment is low. While these high paying jobs and internships are clearly appealing for a reason, keep in mind that more intangible factors like company culture and proven trust in management are the things that will sustain you regardless of salary.
About the Author