Check Out Some New MBA Jobs at These Global Finance Firms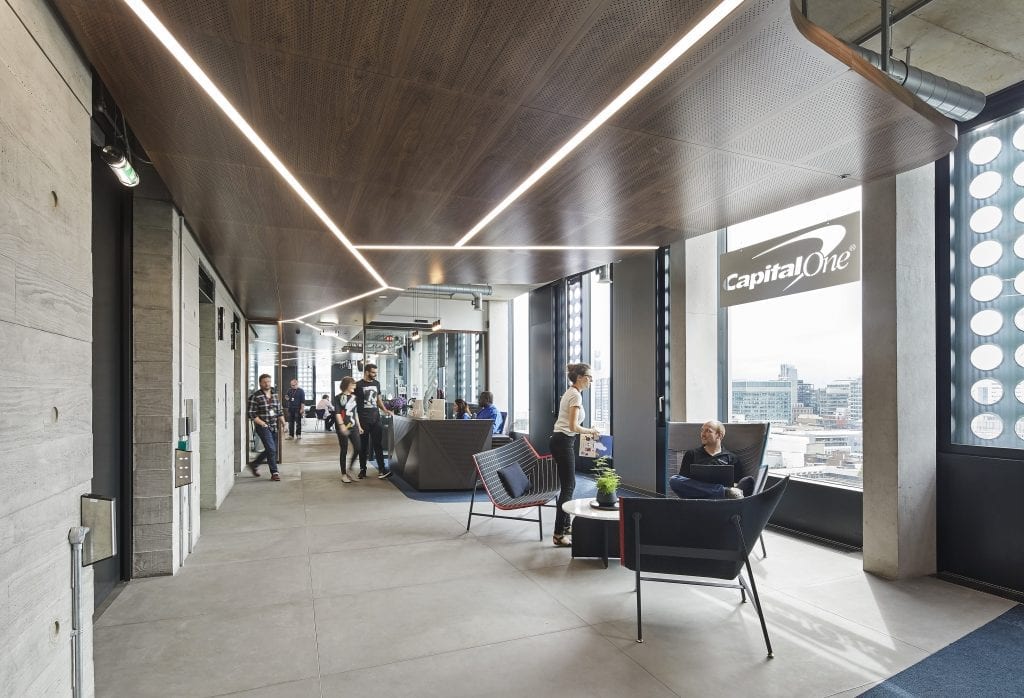 One of the most lucrative careers an MBA can pursue is in financial services. Newer MBA jobs in this field include risk management specialists, financial analysts and asset managers, as well as roles in related emerging sub-sectors like FinTech. For MBAs looking to break into this field, check out our list of five exciting new MBA jobs at these top financial services firms:

Product Manager – Capital One
Capital One Financial Corporation is a bank holding company specializing in credit cards, auto loans, banking, and savings accounts. The firm calls McLean, Virginia its home and is a recruiter of top MBA talent. Capital One is hiring a Product Manager to work in Enterprise Customer Intelligence at the company's New York City office. The Enterprise Customer Intelligence team develop APIs, data platforms, and tools for Capital One to develop and apply continuous customer understanding for all consumer products and experiences.
The new Product Manager will be expected to deliver data capabilities, platform services and tools that enable developers and analysts to utilize customer context when building customer centric products that solve business problems. The role requires at least three years of experience in digital product management, and is MBA preferred.
Additional activities of the Product Manager include:
Developing new data capabilities aimed at delivering customer understanding, context and events
Prioritizing business roadmap against needs, long-term platform health and partnership needs
Overseeing and coordinating delivery of API and platform tools
Evangelizing platform capabilities with the consumers
Collaborating with partner teams to inform end customer experiences
You can visit the company career site to see more Capital One finance jobs.
Senior Risk Manager – Fidelity
Fidelity Investments Inc. is a financial services corporation based in Boston, managing a reported $2.5 trillion worth of assets. The company is an active MBA recruiter, and has opportunities in technology, finance, investment, or business strategy for MBAs and MBA graduates. Fidelity is hiring a new Senior Risk Manager at its Boston office. The new hire will join the Corporate Risk team, and be responsible for managing Fidelity's Model Governance and Counterparty Risk. New hires require a minimum of five years of experience in financial services and an MBA degree.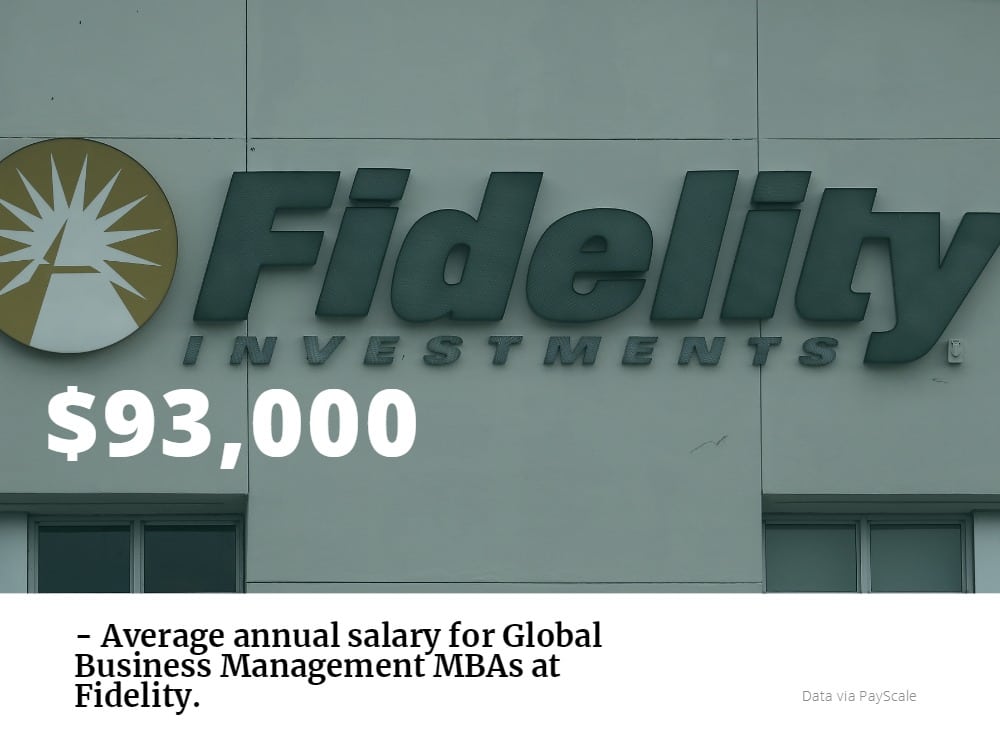 Roles of the Senior Risk Manager include:
Supporting and managing model risk reporting
Training on policy, standards and procedures
Measuring and reporting risk and limits and enhance tools and reports related to credit and market risks
Establishing relationships with the lines of business, model validation teams, and risk management staff
Supporting ad-hoc report requests for analysis and/or research
See this job, and many more, at the Fidelity careers page.
Senior Financial Analyst – Visa
Visa Inc., headquartered in Foster City, CA, is one of the most recognizable companies in the world, facilitating electronic funds transfers through Visa-branded credit, gift, and debit cards. Visa is currently seeking out MBA graduates and current students, placing them in marketing, product, finance, and strategy roles.
Visa is looking for MBAs to join its Senior Financial Analyst MBA program. This full-time program out of Visa's Foster City, CA and San Francisco offices provides the opportunity to work in different areas in Visa for six months at a time. For consideration, candidates must have an MBA from a leading business school with an anticipated graduation date in early 2019. In addition, potential candidates should have three to five years of relevant financial analysis work experience.
New hires will get to work in the following areas of Visa's business:
Financial Planning & Analytics: Partnering with businesses to develop budgets, forecasts and investment strategies
Controllership: Assisting with accounting transactions, issuing financial filings and financial statements, and managing Visa's compliance financial internal controls program
Client Incentives: Collaborating with stakeholders to identify client opportunities that achieve strategic and financial goals
Sourcing: Supporting cost-effective procurement of goods and services, while minimizing risk
Treasury: Managing corporate cash and investment portfolios, foreign exchange exposure and rate setting, capital and debt strategy, liquidity management, settlement and insurance programs
Visit the Visa careers page to see more job openings.
Investment Bank Business Analyst – UBS
UBS Group AG is a Swiss multinational investment bank and financial services company, operating globally. Stateside, UBS is hiring a new Investment Bank Business Analyst to join its Corporate Client Solutions (CCS) team in New York. This team is responsible for strategic business planning, maintaining the control environment, and driving business initiatives. UBS is looking for candidates with investment banking, accounting, or management consulting experience. An MBA degree is preferred.
Major of the Investment Bank Business Analyst responsibilities include:
Driving innovation and digitization through the CCS Innovation program
Support CCS Senior Management with cost management and strategic initiatives
Coordinate regulatory inquiries and regulatory driven change programs
Assist on ad hoc projects
See more jobs like this at UBS' careers page.
Americas Treasury Coverage Analyst – Credit Suisse
Just like UBS, Credit Suisse Group AG is another Swiss investment bank and financial services company looking for new MBA talent.
---
---
Credit Suisse is hiring an Americas Treasury Coverage Analyst to join the firm's Raleigh, NC office. This is an especially exciting opportunity given Credit Suisse's commitment to the area, significantly expanding its Raleigh employee base over the past two years, making it the primary corporate and business support location for the firm's U.S. businesses. Candidates should have two or more years working experience in international banking or financial services, and an MBA is preferred.
Job responsibilities of the Americas Treasury Coverage Analyst include:
Participating in Treasury's Global New Business process
Organize responses and workflows regarding Recovery and Resolution Planning
Building in-depth analysis and presentations for senior management discussions
Leading the process around internal governance meetings
Providing ad hoc analysts when required
Credit Suisse posts this job, and many others, on its careers page.
About the Author