Where Should I Work: Deloitte or Accenture?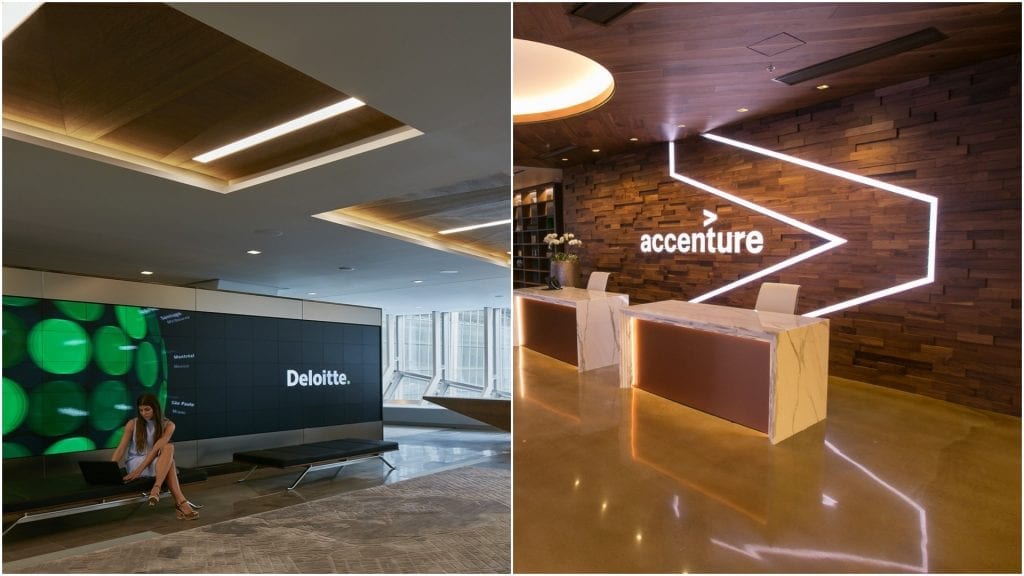 After MBB—McKinsey, Bain, and Boston Consulting Group—Deloitte and Accenture are two of the top consulting firms in the business. They are still elite professional services companies that have a lot to offer potential employees. The difficulty is choosing between them. Where should you work if you get a job offer from either Deloitte or Accenture?
Let's get real: both companies are top-notch, particularly when dealing with cutting edge technology. They only recruit the best of the best and look to top MBA programs for their new hires, but in the specifics, they are slightly different.
To help you make the best decision, our "Where Should I Work" compares the top firms in the world for recent MBA graduates. Recently we compared Bain vs. BCG and BCG vs. McKinsey. Now, we're taking on Deloitte and Accenture to compare the biggest draws and drawbacks of each company.
Where Should I Work? Deloitte or Accenture
Deloitte or Accenture: Internships
Both Deloitte and Accenture have summer internship programs for current MBA candidates.
At Deloitte, MBA students can participate in the Client Service Internship. Typically eight to ten weeks over the summer, the internship allows students to try out various business functions. You can work in Risk and Financial Advisory, Consulting, Tax, or Audit & Assurance. Best yet, many interns end up with full-time job offers after their summer.
Similar to Deloitte, Accenture's MBA internship program is available every summer but is ten to twelve weeks in length. During the program, you'll work as a summer analyst in consulting, technology, security, strategy, or federal. In addition, Accenture offers unique experiences such as their Student Leadership Conference and Buddy Program for mentorship. You can also participate in an Innovation Challenge.
Deloitte or Accenture: Interviews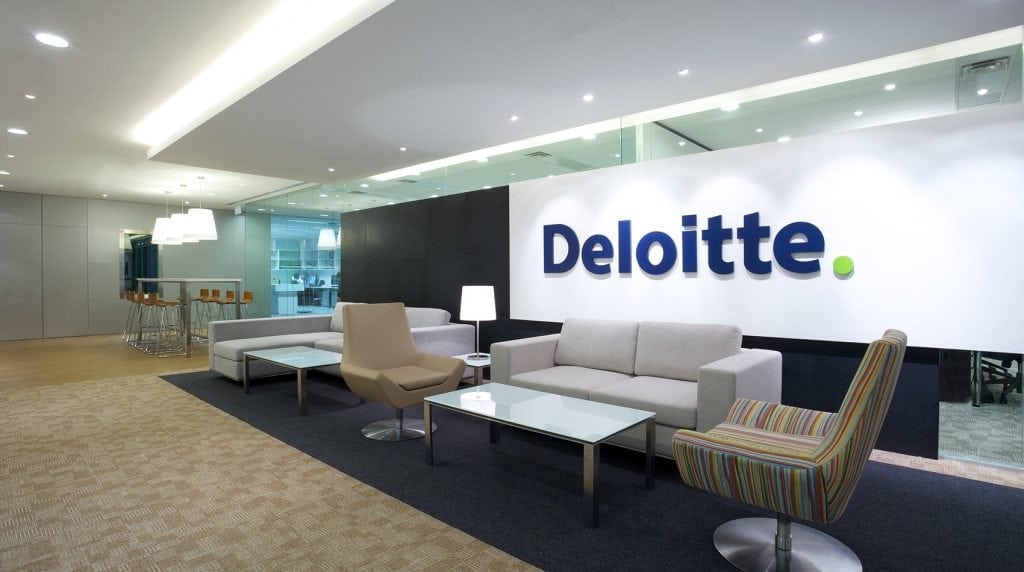 Deloitte is a force to be reckoned with. It's a bigger consulting firm than McKinsey and BCG, which means it can be difficult to get your foot in the door. And the interview process is there to weed out those who don't fit. Typically, it's a two-round interview process that's a solid mix of behavioral and case interviews.
During your first round, you'll typically have to complete on 30 to 45 minute behavioral interview and one or two 30 to 45 minute case interviews. In your second round of interviews, you'll participate in a group case interview with four to six other candidates. From there, you'll be given around 30 to 45 minutes to prepare.
Accenture follows the case interview format, where you'll be expected to answer challenging questions to present yourself in the best light. Typically, you'll have to go through two to three rounds of interviews with Accenture Consultants, Managers, and Managing Directors (partners). As you progress through the rounds, you'll meet with more senior individuals. Plan for one hour for each interview with a mix of fit and behavioral questions.
Accenture also has its very own interview process called Potentia Interview. Here's some in-depth insight into what to expect in this one-hour strategic interview.
Deloitte or Accenture: Compensation
According to Management Consulted, MBAs who choose Accenture can expect to earn more if they are a top performer, that's because Accenture includes additional bonuses for the best of the best. For example, they offer a $30,000 performance bonus to all first-year MBA candidates plus and additional $15,000 for top performers. Returning interns can also expect to earn an extra $17.5,000 signing bonus on top of the typical $25,000.
| | | | | |
| --- | --- | --- | --- | --- |
| Firm | Base Salary | Performance Bonus | Signing Bonus | Total Compensation |
| Deloitte | $160,000 | $45,000 | $20,000 | $225,000 |
| Accenture | $150,000 | $45,000 | $42,500 | $237,500 |
Deloitte or Accenture: Culture
For the last 18 years, Deloitte has shown up on Fortune's "100 Best Companies to Work For" list at 26th. In fact, 91 percent of Deloitte employees say their workplace is great! They are consistently considered a top employer, and that's for many reasons.
One of those is the fact that Deloitte is dedicated to giving back, supporting more than 5,000 nonprofits every year, and encouraging their workforce to give more than 440,000 volunteer hours. Deloitte is also a great company for diversity. DiversityInc ranks them as one of the "Top 50 Companies for Diversity" and has done so for 13 years.
Accenture is a certified "Great Place to Work," with 88 percent of employees saying, "this is a great place to work." They're recognized for having great people and driving innovation. They can also be found on Fortune's "100 Best Companies to Work For" at 61st. They are also rated 41st in People's "2019 Companies that Care."
They are highly rated for offering flexible working schedules, telecommuting, and client-site flexibility. Also, they're known for investing in their spaces, technology, and tools to support their employees. As the website says, "Whether working virtually or onsite, our multi-functional spaces support innovation, creativity, learning and development and teamwork."
Deloitte or Accenture: Career Development
At Deloitte, your career path will depend on where you're hired. As an MBA, you'll most likely start at the senior consultant level and remain there for around two to three years. After that, you'll have the opportunity to move into a management position for three to six years, and then senior manager for four to six years after that. As for developing your career at Deloitte, the company values its employees with abundant on-the-job training and diverse learning opportunities to facilitate growth.
Accenture places a lot of emphasis on learning and development for its employees. They've worked hard to build a collaborative, continuous, and effective environment. As part of this, they use state-of-the-art technology to offer a rich learning environment in more than 90 connected classrooms. They also offer more than 24,000 online courses to help employees develop their skills as well as 2,700 learning boards, which offer expert-curated content. You can also be paired with a project-agnostic counselor to help you achieve success.
Deloitte vs. Accenture: Recruiting
When it comes to recruiting, Deloitte and Accenture have very stringent standards and a very set recruiting cycle. Every year, each recruits MBA candidates from top tier universities in the fall for the internship season in the summer. From there, summer interns go on to land an interview for a full-time job offer. For those MBA candidates who don't intern with Bain or BCG, you'll still go through the same fall recruiting schedule at your top tier university.
It's also essential to be at a top MBA program if you want a career at either company. They tend to recruit from:
About the Author