May 17, 2019

Hopeful applicants to the next MBA class at Harvard Business School have a new batch of deadlines to keep tabs on.
New Harvard 2019-20 MBA Deadlines
Round One
Application deadline: Sep. 4, 2019
Decision released: Dec. 10, 2019
Round Two
Application deadline: Jan 6, 2020
Decision released: March 31, 2020
---
Learn more about the Harvard Business School full-time MBA program here.
May 6, 2019

You have an MBA acceptance letter from both Harvard Business School and Cornell SC Johnson. Which do you choose?
Your gut reaction might be to choose Harvard's top-ranked MBA program without a second's pause. After all, aren't business school rankings—like those compiled by the Financial Times and U.S. News & World Report—the most important consideration when choosing your MBA program?
In some cases, you might be right. If you're most interested in reputation, then ranking is all important. However, there are many times when rankings should be taken with a grain of salt. They tell a story, but not the whole story, especially when it comes to you as an individual candidate.
Just because a specific school is top-ranked, does not mean it should be the top rank for you. Many mid-level MBA programs are just as impressive and could be a better fit for you depending on your needs.
In this article, we'll take an in-depth look at when and why you should choose a mid-ranked MBA program over a top-ranked program. Continue reading…
Apr 29, 2019

Each year, the Harvard Business School New Venture Competition brings together the best and the brightest to compete for $300,000 in cash prizes. Designed for both HBS students and alumni, the competition offers two tracks: the Business Track and the Social Enterprise Track. Both tracks require teams to present a new venture idea that will have a substantial impact on their respective market. Winners have the opportunity to go ahead and implement their proposal using the provided seed money.
For 2019, 48 teams from across Harvard University applied for the Social Enterprise Track. Then, sixteen semifinalists were chosen to present their ideas to a panel of expert judges in their fields. Finally, four finalists were selected. Here's who they are.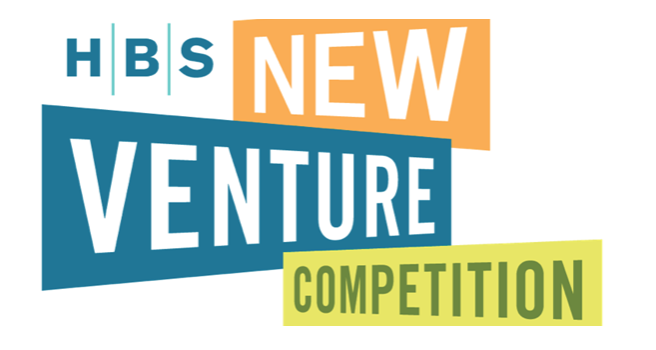 Gramhal
Presented by Vikas Birhma (HKS 2019) and Pankaj Mahalle, Gramhal offers post-harvest services of storage, credit, and market linkage for smallholder farmers. Having witnessed the problems that smallholder agricultural households in India face first hand, the team came up with an idea to help farmers keep more money by giving them the chance to save their harvest until they can sell it when prices are more favorable.
Hikma Health
Developed by Jordan Lebovic (HBS/HMS 2020), Senan Ebrahim (HMS 2021), Erik Grueter, and Zahra Allkhateeb, Hikma Health creates customized data management systems for healthcare providers caring for refugee patients. The idea initially started with a health education app for NGOs in Jordan. However, after talking to more health workers, the team realized that a free health data platform, tailored to refugees, would be far more valuable.
New Teachers Thriving
Created by Tyler Hester (HGSE 2020), Crystel Harris (HGSE 2021), and Akash Wasil, New Teachers Thriving offers training for early-career teachers. Many new teachers become burned out in their first years because they don't have the training, support, and help they need to succeed. New Teachers Thriving is a year-long training sequence that will support new teachers as they navigate their first year in the classroom.
Vincere Health
Put together by Jacob Keteyian (HSPH 2019), Shalen De Silva (HSPH 2019), Ollie Osunkunle (HBS 2020), and Han Jin (HGSD 2019), Vincere Health helped people get paid for digitally proving health compliance while offering data control. The idea behind the product is to motivate health behaviors by offering daily rewards. In particular, they are attacking the smoking cessation market.
Read more from each of the finalist about entrepreneurship, concept creation and more on the HBS website.
---
This article has been edited and republished from its original source, Clear Admit.
Apr 19, 2019

There's no doubt that entrepreneurs are innovative and have a ton of grit. Unfortunately, according to Harvard Business School Assistant Professor Andy Wu, that determination and creativity doesn't always translate into funding. Often, entrepreneurs are short-sighted when it comes to where to find funding. And while there are discussions and classes all about starting a business, there are few learning opportunities dedicated to entrepreneurship funding—financial and non-financial—to bring the idea to life.
To examine how the entrepreneurial community looks at funding, Wu along with his colleagues David R. Clough, Tommy Pan Fang, and Balagopal Vissa published a paper titled, "Turning Lead Into Gold: How Do Entrepreneurs Mobilize Resources to Exploit Opportunities?"
What they found is that too much focus is placed on raising money and signing contracts, and not enough emphasis is placed on informal and non-financial resources. And the reality is that these resources can make or break a business.
"Entrepreneurs are more successful when they can leverage non-market, non-pecuniary resources," Wu says. "We think that is totally the wrong mindset …The challenge to raising financial capital is often related to a lack of those other resources."
In particular, there are three areas of non-financial funding where entrepreneurs tend to come up short:
Searching for resources outside of immediate connections
Non-market resources
Transferring resources through informal transactions.
1. Resources Outside of Immediate Connections
When looking for resources, it's fine to start with the people you know, but you can't stop there. Your network is too narrow. Instead, you need an outward-looking mindset where you search for investors and partners outside of your immediate network.
2. Non-Market Resources
The people who will help you succeed are about more than financial capital. Your network should be leveraged for advice, mentorship, in-kind donations, and more. And the good news is that financial and non-financial resources are not mutually exclusive. Non-financial motivations can encourage investment.
3. Transferring Resources Through Informal Transactions
Not everything needs to be handled with formal contracts. Less formal arrangements for transferring knowledge that rely on trust and mutual understanding are also valuable. For example, mentors don't need a formal agreement, but should not be discounted.
Read the full article on HBS Working Knowledge.
---
This article has been edited and republished with permissions from its original source, Clear Admit.
Mar 29, 2019

Let's take a look at some of the biggest stories from this week, including Temple Fox promoting new financial literacy initiatives.
---
A Temple University Fox School of Business MBA alumnus has made it his goal to promote financial literacy through a new non-profit startup.
Thomas McDevitt, MBA '02, formed Philly Financial Planning to offer underserved communities the tools  to make informed financial decisions – tools which have not been available to these communities in the past. Philly Financial will seek to partner with various organizations to promote their cause and to implement programs.
McDevitt said, "Philanthropists, faith-based organizations, local government officials, community and neighborhood leaders, … corporations, learning institutions, and financial [institutions] can all play a meaningful role in helping us to achieve our long-term strategic goals of closing Philadelphia's wealth gap". In conjunction with Philly Financial, McDevitt hopes to form 'The Eagle's Nest', a Shark Tank style competition series geared toward inner city entrepreneurs.
Education on financial matters has been McDevitt's focus since his time at Fox. He formed McDevitt & Kline, LLC, with another Fox alum, Dr. Bill Kline, to offer continuing education to attorneys and CPAs.
Programs like his are necessary, because, as he says, "The financial literacy programs that exist in Philadelphia today are definitely not addressing the root causes of generational poverty."
---
The University of California, Berkeley Haas School of Business will host the 5th Annual Africa Business Forum, entitled "Africa on the Move: Enabling Homegrown Innovation," on April 6, 2019.
The factors at work in Africa such as rapid growth and a youthful population make it appealing for existing companies and startups alike, as well as for investors.
Cheikhou Diaw, MBA 19, co-chair of the event, says, "There are billions of opportunities[in Africa]. Making people aware of those opportunities is something I've been trying to do since I joined Haas … It's really important for us to make sure that people in the Berkeley community and the Bay Area understand that Africa is more than a place with safaris or a place full of poverty and disease."
Of utmost importance to the chairs of the conference was focusing upon ways in which policymakers and leaders of business can support the growth of economies in the most beneficial and responsible ways. The conference will be comprised of panel discussions, keynote talks, and a hackathon on public policy innovation. Among the forum's guests will be Andile Ngcaba, founder and chairman of the investment group Convergence Partners; Benjamin Fernandes, founder of fintech company NALA; and Nichole Yembra, founder and managing director of The Chrysalis Company.
---
Rutgers University Business School and the Supply Chain Management Association (SCMA) have joined forces to grant MBAs assistance in receiving their Supply Chain Management Professional (SCMP) designation.
This partnership will benefit MBAs seeking opportunities in Canada, as the SCMP designation is frequently required by Canadian companies  as they search for qualified supply chain professionals. Christian Buhagiar, President and CEO of SCMA, says:
"Rutgers is the first U.S. university with which we've partnered to develop advanced standing pathways into our SCMP designation. Immigration is a key economic driver for Canada, supported by the Government of Canada, and creating international pathways to Canada's most sought-after supply chain designation will open opportunities for those wishing to emigrate to work in Canadian supply chain management."
Under the agreement, MBAs from Rutgers' program receive exemption from certain SCMA workshops and educational modules as they pursue a SCMP designation. Andy Gogates, Manager of Corporate Relations at Rutgers Business School, was a major player in forming the partnership. He says, "It's a testament to the strength of Rutgers supply chain management curriculum to so closely match the requirements for the SCMP designation … This is a real advantage for Rutgers MBA graduates looking for career opportunities in Canada."
---
Harvard Business School recently joined the Leadership Circle of sustainable agriculture non-profit Farm Forward.
Farm Forward works to promote awareness and access to food options that support humane treatment of animals and responsible farming practices. HBS joins Villanova University, UC Berkeley, and 12 other organizations as an institutional partner.
Leadership Circle members, according to Farm Forward Executive Director Andrew DiCoriolis, "practice the kind of values-based food purchasing that all institutions should strive for. Through thoughtful procurement policies, institutions like Harvard Business School meet growing consumer demands for more ethical and sustainable food by decreasing their carbon footprint and improving the welfare of farmed animals."
The relationship with Farm Forward is part of a growing effort by HBS to implement sustainable practices across campus. Its alignment with Farm Forward will result in procurement of food products that are from certified organizations, along with the introduction of more plant based foods on the menus of the campus' dining halls. Both dining halls are certified by the Green Restaurant Association, and leftover food is donated to Food for Free, which donates to shelters or to others in need.
---
The University of Texas McCombs School of Business and Moody College of Communication will partner with Blue Cross Blue Shield of Texas to conduct research on administration of adult vaccines in two Texas counties.
The $500,000 grant will help advance research on issues that result in the ever rising cost of healthcare. The study, "Improving Adult Vaccine Delivery by Optimizing Clinical and Health IT Processes in Austin/Travis County, Texas" will be led by Dr. Leanne Field, a clinical professor at the College of Natural Sciences and director for Digital Health Care Innovation at McCombs.
Dr. Vince Fonseca, a physician specializing in public health and community based medicine, will also be part of the team. He says, "Vaccines are some of the most cost-effective, high-value health services available, yet adult vaccine coverage is suboptimal in the United States."
The research team hopes to implement their findings to improve access to vaccines and other interventions at a lower cost to the consumers who most need them.
Mar 7, 2019


Most of the time, full-time MBA programs require work experience and, overall, class averages of professional experience are close to five years. Rarely are programs open to younger candidates who are still pursuing their undergraduate degrees. However, that all changes when it comes to deferred enrollment programs.
These programs guarantee senior undergraduate students a spot at some of the top MBA programs in the world, two to five years after they graduate. This means that you graduate with a plan for the future and the time to figure out the details.
Recently, MIT Sloan announced a new deferred enrollment program, joining the ranks of other top b-schools including Chicago Booth, Columbia Business School, Harvard Business School, Stanford GSB, UVA Darden,  The Wharton School, and Yale School of Management. Each of these programs is set up similarly and vies for top talent at undergraduate schools around the world.
How Deferred Enrollment Programs Work
"This type of program is for those who know that an MBA program is something they want to pursue, in the future. Not directly after their undergraduate degree (in most cases), but a couple of years later," explains Alex Brown, an MBA admissions expert at Clear Admit.
Ambitious undergraduate students apply to b-school during their senior year and then receive a promise of a seat in a future cohort. Typically, students gain two to five years of work experience between acceptance and starting the MBA. Then, after their deferral, they join the same MBA cohort as the traditional full-time MBA.
"By applying and gaining admission, it helps reduce the uncertainty of their plan, going forward. So rather than entering an analyst program at a consulting firm, for example, with the hope of gaining admissions to a top MBA program after a few years, they can enter the analyst program knowing they have an MBA option already," Brown says. "Of course, it doesn't stop them from changing their mind, or pursuing other MBA options, and forgoing the early admission."
These deferred enrollment programs are ideal for future leaders. Typically candidates have outstanding internships, strong academic credentials, and high test scores when they apply. "Also, these candidates are still typically early in their career arch when they do attend their MBA program. But, it makes sense if they are focused and really understand how the MBA program will help develop their career further," explains Brown. "It's good for candidates with focused career goals."
Additionally, it's important to note that deferred admissions MBA programs are designed to attract different types of students. They want candidates who might not typically have business school on their radar, but come from a STEM or humanities background. The key for applicants is to have a solid plan for the future and knowledge of how the MBA fits into that plan.
So, what are some of the top deferred enrollment programs and how are they unique?
Deferred Enrollment at a Glance
At a glance, most of the top b-schools offer very similar MBA programs geared toward younger candidates. All but Yale SOM are two years in length and place students in the same cohort as the full-time MBA. On the other hand, the Yale Silver Scholars program is three years in length with the first and third year being the same as the standard MBA and the second year in an extended internship. The reason behind this difference is that the program accepts candidates directly after their undergraduate career without any work experience.
The rest of the programs encourage students to take two to five years off to gain work experience before they start their MBA. However, in some cases, work experience is not necessary if acceptance is during their final year (fifth year) of graduate school, such as is the case for Stanford's deferral program.
"Generally, the students co-exist in the same program," explains Brown. "Younger students might have more energy and enthusiasm, older candidates might have more experience and insights. It can become a great blend for an academic experience."
Other stand-out differences include the fact that the Wharton Moelis program is only for University of Pennsylvania students. Sloan allows MIT students with an undergraduate GPA of 4.25 to avoid the GMAT, and Darden and Wharton both include scholarships for their deferred programs.
Finally, you can expect to apply to each of these programs in April, around the Round Three MBA application deadline, though Darden uniquely offers three application deadlines.
Inside the Top B-Schools with MBAs Geared Toward Younger Candidates
The differences between the programs lie in the characteristics and incentives offered by each. Here's a deeper look at some of the top offers, who can apply, and how it works.
• Chicago Booth Scholars Program
The Chicago Booth Scholars program is for candidates with three or fewer years of full-time post-undergraduate work experience. It's open to undergraduates from any institution in their senior year, granting applicants a two to four-year deferment before starting the MBA program. While working full time, students have the opportunity to engage with Booth, explore the community, travel, and whatever else is of interest. Applications are due in April and are similar to the full-time MBA application.
• Columbia Business School Deferred Enrollment Program
The Columbia Business School Deferred Enrollment program is open to undergraduate and graduate students who apply during their final year of schooling. Once accepted, you can take two to five years to enter the workforce and start the full-time MBA program when it's right for you. Applications are similar to the full-time MBA program with slightly different short answer questions and are due in April. Once you decide to matriculate, you join the full-time MBA program.
• Harvard Business School 2+2 Program
Harvard's 2+2 program is the best-known deferred MBA of its kind. Candidates apply in their final year of undergraduate or graduate school, then spend a minimum of two years (maximum of four) working full-time before they begin their full-time, two-year MBA program. This program is specifically for students working in the public, private, or nonprofit sector with an emphasis on STEM and humanities disciplines. The application is essentially the same online application for the MBA program; the application fee is simply lower. The admissions deadline is in April.  Candidates enter the full-time MBA program once they have met work experience requirements.
• MIT Sloan MBA Early Admission
The MIT Sloan MBA Early Admission program is open to any exceptional undergraduate student. However, MIT students can avoid the GMAT with a GPA above 4.25. You can apply your senior year or directly after graduation in either your undergraduate or graduate academic career. Applications are due in April, and between acceptance and starting the program, candidates may seek two to five years of full-time work experience. Once matriculating, students enter the same MBA full-time program.
• Stanford GSB Deferred Enrollment
The Stanford GSB Deferred Enrollment program is open to undergraduate students who want to begin their MBA  immediately after their senior year. However, students can defer for one to three years to gain work experience. You can apply during any of GSB's three application rounds and can choose which year's MBA program you'd like to enter. If you decide to defer for one to two years, you can apply for specific fellowships the year before starting your full-time MBA.
• UVA Darden FYSP
The UVA Darden FYSP program is open to undergraduate students in their final year and fifth-year master's students. Candidates can apply in March, May, and August, and once admitted begin their professional journey. They ear two to four years of work experience and gain access to the Darden alumni community for mentorship, networking, and individualized career support. Then, once ready, candidates join the regular full-time MBA program with a guaranteed scholarship in hand.
• Wharton Moelis Advance Access Program
The Wharton Moelis program is a feeder program only for University of Pennsylvania undergrads. Students accepted into the program receive special professional development, career services, and access to the Wharton community such as annual retreats, mentoring, and a potential $10,000 a year fellowship. You apply senior year during Round 3 MBA admissions, and with evaluation similar to the overall MBA pool. You defer for two to four years of work experience and then join the regular two-year, full-time MBA program when you're ready.
• Yale SOM Silver Scholars
The Yale Silver Scholars program was initially created just for Yale undergrads, but now recruits from an international talent pool. The difference with this program is that students start their MBA immediately after college graduation. You spend one year taking core curriculum before your full-time extended internship in year two. Then, your third year, you return to Yale SOM to complete your degree. Students integrate into the Yale SOM MBA, but have special programming and career development tailored to them. Candidates apply their senior year and fill out the same full-time MBA application.
---
This article has been edited and republished with permissions from its original source, Clear Admit.