Nov 1, 2019

Let's take a look at some of the biggest stories from this week, including a Rutgers award winner, and much more.
---
The National Black MBA Association recently honored Rutgers Business School MBA student Livonia Mitchell with the "Best Presenter" award in its annual case competition last month. It was Mitchell's first time participating in such an event.
Fiat Chrysler Automobiles sponsored the competition, which includes students from 36 other schools. Students were required to present a case for how Fiat Chrysler could make a subscription car program profitable. They were required to present a marketing plan and a business model.
Mitchell, Director of Operations Excellence at Ports America, says of of her win, "The story really spoke to me … I connected with it. I think a lot of that came out."
She is currently enrolled in RBS' part-time MBA program, and plans to declare a concentration in Strategy and Leadership. For more on the competition at the Rutgers award winner, you can read here.
---
Two recent grads of the UCLA Anderson MBA program got some incredible news this month.
Their proposal to the LA City Council for housing for the homeless is to receive major funding to go forward. The nearly $24 million was granted to Greg Comanor ('19) and Aaron Sassounian ('19) to make their capstone project a reality.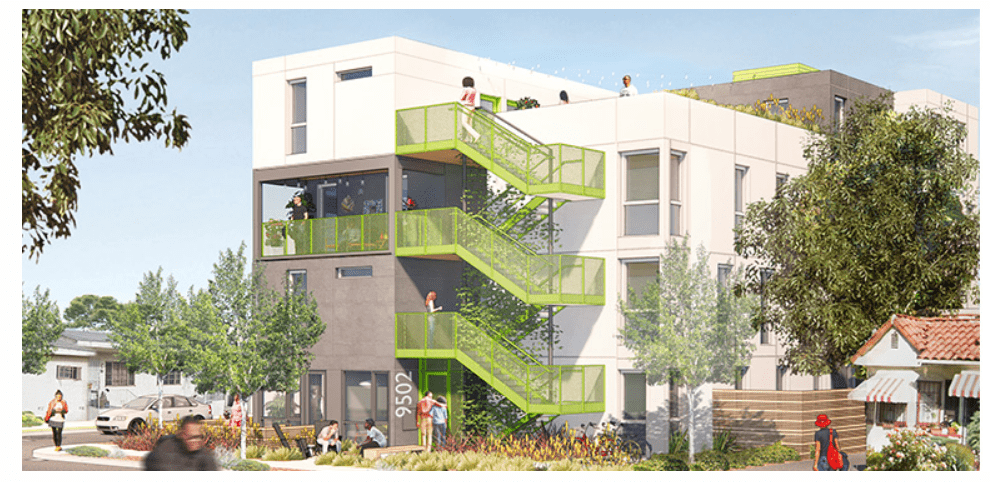 The two created a project which combines affordable housing units, health care, and other services into one development using a for-profit model. Using Anderson's Business Creation Option, the pair raised seed money with a friends-and-family campaign, and purchased a site in L.A.'s Watts neighborhood.
Comanor says of their concept, "Aaron and I were both real estate-focused students, coming from backgrounds in venture capital, investment banking, retail and multifamily development …We felt a nudge to do something socially conscious."
In order to make the project truly come to fruition, they formed Daylight Community Development, which uses shipping containers to create modular units with the help of creative financing strategies.
Daylight's Executive Director Tim Kawahara says of Daylight's team, "They have identified a market niche where financial returns and social impact intersect. These are the types of solutions we need in order to build our way forward."
You can read more on Daylight and their projects here.
---
This month, Georgetown University's McDonough School of Business established the Dealy Scholarship, a merit-based award for students who exemplify the values of gender equality in technology, finance, consulting, or other business fields.
Prashant Malaviya, Senior Associate Dean of MBA Programs at McDonough, says, "Gender equity is important to the future of business—whether in an MBA program or a corporate boardroom, there is tremendous value in diversity and inclusion … We are excited to begin awarding the Dealy scholarship to individuals who show [this] commitment."
All applicants to the full-time MBA program will be eligible for the award, but they must show the qualities exemplified by Healy's legacy. Joe Verbrugge (MBA '97), says:
"John represented the reason you'd want to go to a school like Georgetown. [He] was the epitome of 'we are all created equal' here. He believed that whether you are a man or a woman, it's about effort, diligence, and the creativity you bring to the work in front of you … He nurtured women leaders in a space where there aren't a lot of women leaders; he gave amazing opportunities to anyone who put in the effort."
Dealy passed away in 2017 after courageously fighting leukemia. His daughters, Anne and Marian, are both graduates of Georgetown. Anne, an attorney, and Marian, a microbiologist, were both present to comment on their father's gift to the school and to his family.
"This scholarship is a very sweet recognition of my Dad," Anne says. "He would very much appreciate [its] generosity and vision."
You can read more on the Dealy family and the scholarship here.
---
NYU Stern recently announced the expansion and renaming of its Volatility and Risk Institute (VRI). 
Since its creation a decade ago, the Institute and its associated V-Lab have provided measurement in real-time, along with forecasts of volatility for a vast array of financial assets.
The VRI will be directed by two NYU Stern faculty: Nobel Laureate Robert Engle, Professor of Management and Financial Services and creator of the V-lab; and Richard Berner, Professor of Management Practice and former Director of the Office of Financial Research
Raghu Sundaram, Dean of NYU Stern, says:
"I'm delighted to have Rob and Dick, two world-renowned experts on risk management, lead our newly expanded Volatility and Risk Institute … it will be a dynamic interdisciplinary hub [to] bridge the conversation between academia and industry, and to inspire novel research projects to address and manage the changing nature of risk facing today's global firms."
For more on the VRI, you can read here.
---
Robin Ely, Professor of Business Administration at Harvard Business School, recently offered her perspective on some strange advice offered by Ernst & Young at a training forum, which was held in its new Hoboken office in the summer of 2018.
Among the bizarre pointers offered in the "Power-Presence-Purpose (PPP)" training program, geared toward women at EY, were "a good haircut, manicured nails, and well-cut attire that complements your body type… [But] don't flaunt your body―sexuality scrambles the mind … Signal fitness and wellness." Other sections of the program included highly questionable statements about the differences in brain size and differences in ability between genders.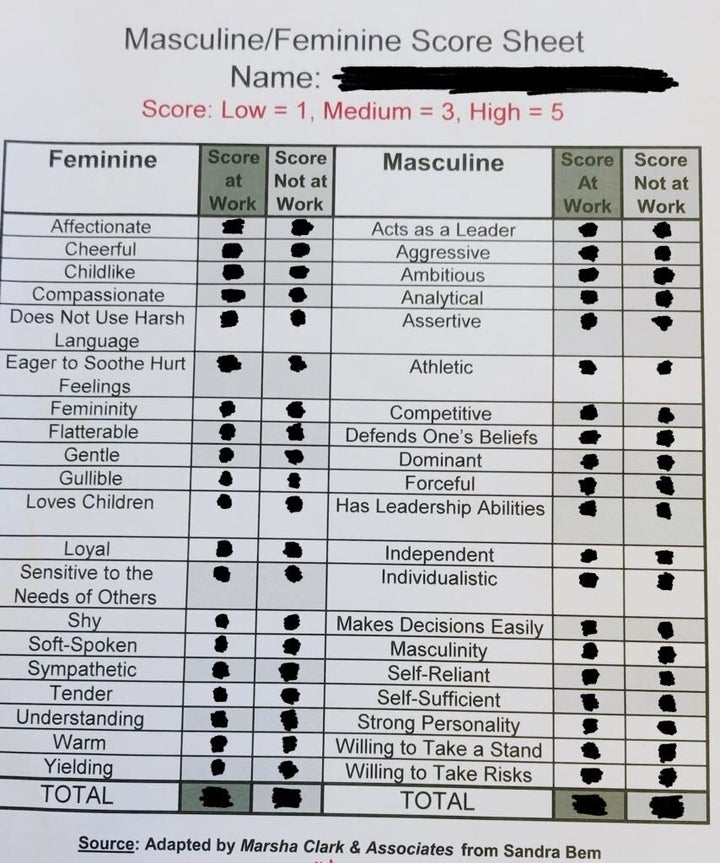 Professor Ely, whose expertise lies in race and gender relations in various organizations, says, "There's not a lot of empirical support [for these] trait differences between men and women … This curriculum is shot through with that assumption."
Ely has conducted research on law firms that found predominant focus on outmoded stereotypes in companies that had a low percentage of women in the higher ranks. A former EY employee has spoken out about the training and the overall culture of the firm which focused largely on advancing men. Women make up only 12 percent of EY's lead client service partners, she notes.
"The only way to succeed at EY is to work around the men. I heard that over and over," she says. For the full Huffington Post article, read here.
Aug 15, 2019

Registration is open for the 2019 Forté MBA Forums.  Designed for women considering an MBA, the Forums provide an ideal opportunity to learn more about the value of an MBA from admissions reps, alumnae, and current students at top business schools. Open to all women—career changers, college students planning the future, or career professionals looking to go to the next level—the events provide a distinct MBA advantage.
About the Forté MBA Forums
The MBA Forums are FREE and held in 11 cities across the U.S. and Europe. The events are a chance for women to build their peer support network and meet other successful businesswomen from a diverse range of industries. The MBA Forums offers exclusive insights into the MBA admissions process.
"The Forté Forum event provided the exact insights we were looking for," said Madeline Keulen, Forté MBA Forum attendee and 2019 HBS alum. "Most of the schools I was interested in had representatives at the event who could speak to the specifics of their programs, and panels of alumni enhanced the richness of the experience through their personal stories of why they chose to pursue an MBA. I have a much better sense of where I'd fit best."
2019 Event Dates and Locations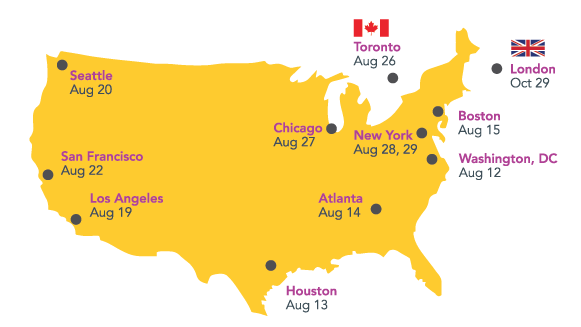 August 12, Washington, D.C.
August 13, Houston, TX
August 14,  Atlanta, GA
August 15,  Boston, MA
August 19,  Los Angeles, CA
August 20, Seattle, WA
August 22, San Francisco, CA
August 26, Toronto, Canada
August 27, Chicago, IL
August 28, New York City, NY
October 29, London, England
Sample Event Format
6–8:15 p.m. – Registration and School Fair
Connect with admissions at top business schools
Learn more about the admissions process
Find the right school for you
Networking reception
7–8 p.m. – MBA Alumnae Panel
Get advice and hear stories from top MBA women in a range of industries and at various career stages. Learn what motivated them to earn their MBA and the successes and challenges they've faced.
8:15–9 p.m. – Admissions Panel
Enjoy a panel of seasoned MBA admissions professionals from top programs. Learn more about admissions requirements, researching schools, applications, and financing.
Visit the site to see more details about locations and to register!
Aug 14, 2019

Most successful businesses involve many moving parts. To coordinate personnel and logistics in a rapidly evolving technological landscape requires large teams of individuals and a solid technical background. This is precisely where technical program managers come in handy: they steward all aspects of a program from initiation to implementation.

What is a Technical Program Manager?
Technical program managers handle company technical needs, leading teams in product development and software implementation. They ensure that deadlines are met, and any technical issues are swiftly resolved. This requires the marriage of two traditionally unrelated skill sets—personnel management and technical proficiency.
Since every business has unique technical needs, the specific skills required may vary from company to company. However, there are certain elements that hold true regardless of a company's specific focus. The most important attributes of an aspiring technical program manager are an acute intuition for leadership, the ability to adapt, and a keen sense of the inherent logistical needs that arise from the combination of these two areas.
Technical program managers aren't just required to oversee projects; they must also be diligent in tracking issues within the programs they manage and successfully troubleshooting them. They are also required to utilize their expertise to assess the large-scale technical needs of a company and initiate programs accordingly. This requires the identification of all action items necessary for a program's success as well as schedule and budget development.
Technical Program Manager Salary Expectations
According to Payscale, the median income for technical program managers is $121,627, while Glassdoor cites the average salary at $125,219. Generally speaking, experience affects pay. Technical program managers with less than one year experience earn around $90,000. Those who have been working for over 20 years earn approximately $132,000.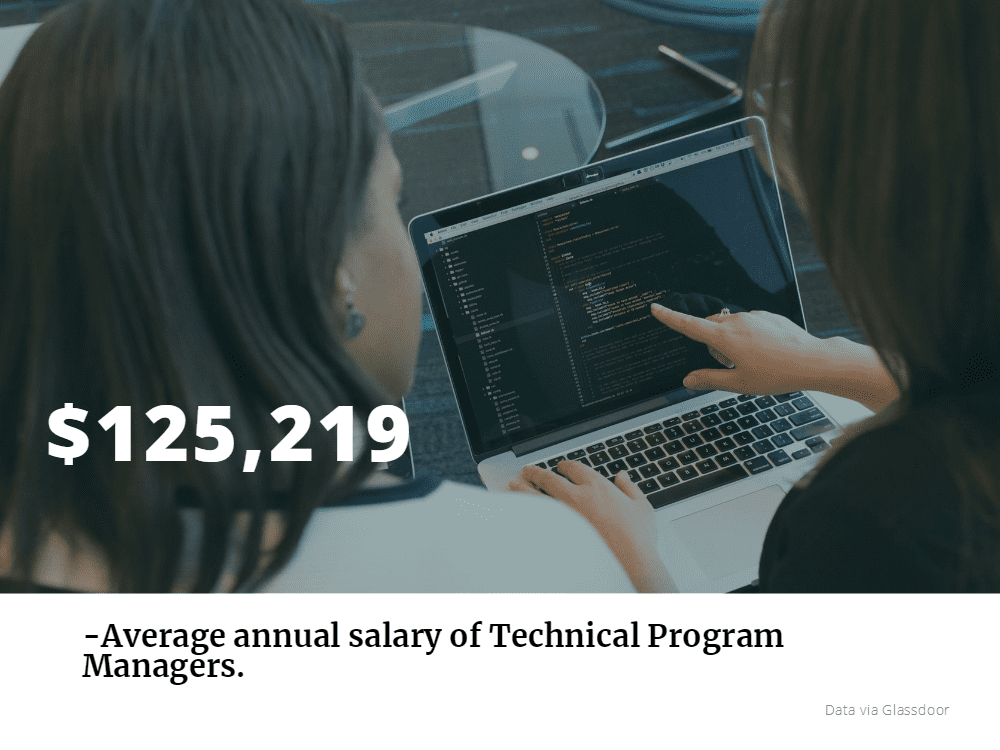 Infosec, an institution that offers educational resources focused on cybersecurity, offers different statistics that are less optimistic. It quotes the national average salary for technical program managers as $89,000 a year. Less experience managed often make $71,000. Senior-level managers typically see around $99,000 per year. Those in urban areas are likely to receive a higher salary than those in less densely populated areas.
However, Infosec is quite optimistic about the future for aspiring technical program managers. It estimates that number of positions will grow by roughly 15-20 percent over the next eight years.
Getting Started
Becoming a technical program manager means having at least a bachelor's degree in fields like management, business administration, or computer science. Some businesses might hire someone who does not have a bachelor's degree if they do have prior experience working in a related field. Naturally, if you have both experience and a relevant bachelor's degree, or an advanced degree, you will stand out to potential employers.
Typically, this means earning an education in an engineering school, rather than a business school. However, business schools offering dual degrees can help provide a path for future technical program managers.
For instance, Harvard Business School offers a MS/MBA option. Earning an MS/MBA from the world's most well-known academic institution means having world-class career preparation, leading to a similarly world-class career. Harvard MBA graduates, in general, can expect an average annual salary of around $140,000—and that's before one takes signing bonuses and other benefits into account.
Aug 6, 2019

As every aspect of our lives increasingly becomes tangled in the tech's tendrils, we have seen many opportunities for professionals from a wide swath of backgrounds accompany the rapacious growth of the industry.
MBAs, long ago personas non-grata in Silicon Valley, are now in high demand at iconic brands like Apple (CEO Tim Cook is a Duke Fuqua alum), Facebook (COO Sheryl Sandberg graduated with a Harvard MBA in 1995), and Microsoft (CEO Satya Nadella is a Chicago Booth alum).
This week's new openings are largely found in California, with a litany of Bay Area Tech jobs ideal for MBA graduates who want to work in an environment where they can "move fast and break things," to quote Mark Zuckerberg.
May 17, 2019

Hopeful applicants to the next MBA class at Harvard Business School have a new batch of deadlines to keep tabs on.
New Harvard 2019-20 MBA Deadlines
Round One
Application deadline: Sep. 4, 2019
Decision released: Dec. 10, 2019
Round Two
Application deadline: Jan 6, 2020
Decision released: March 31, 2020
---
Learn more about the Harvard Business School full-time MBA program here.