Oct 29, 2018

Let's explore some of the most interesting stories that have emerged from Boston business schools this week.
---
MIT Sloan Professor Lotte Bailyn took part in a three-year research study under HBS Professor of Business Administration Teresa Amabile to understand the "organizational, social, and psychological forces that can affect people's retirement experiences."
Bailyn outlined two strategies to help "pre- and early-retirement individuals manage their transition out of the workforce":
The "Phase-down" strategy enables a "retiring employee to work less while receiving a percentage of their pay, plus benefits. At the end of the phase-down — which can range from months to a handful of years —the person retires."
The "Contracted rehire" strategy allows companies to hire back employees on a contractual basis, which Bailyn explains, "allowed the company to get the specific niche knowledge that that person has, and by working with other people, employees in the organization could pass on that knowledge."
Questrom School of Business Professor of Management Tim Hall, one of the researchers on the study, adds, "It's surprising how little employing organizations are doing to help them [transition]— even though at the same time they're interested in maybe helping people move on and opening up opportunities for younger people, they're not. I think there's a great opportunity cost they're suffering by not doing that."
You can find more information on the study here.
There is a growing trend of companies across all industries choosing to "invent and manufacture abroad" in what Harvard Business School's Willy Shih describes as a loss of "industrial commons." According to a recent Harvard Business Review article, "nearly half of the foreign R&D centers established in China now belong to U.S.-based companies."
The article recently outlines four principles the U.S. could use to reinvigorate its industrial ecosystems.
Don't Fear Picking Winners: "Rather than allowing promising R&D results to languish in labs or even be commercialized by foreign competitors, the U.S. should launch a National Innovation Foundation to invest in engineering and manufacturing R&D to mature emerging technologies and anchor their production onshore."
Invest in Hardware Startups and Scale-Ups: "U.S. policymakers can … build on existing resources to help innovative hardware startups and scale-ups succeed—particularly through domestic government procurement [the way] China has employed government procurement, strategic technology transfer, and domestic technology development to build its respected high-speed rail industry."
Mind the Mittelstand: Small and medium enterprises (SMMs) "amount to about 250,000 firms, or 98 percent of all manufacturing firms. By strengthening and supporting these firms, the U.S. could rebuild the backbone of its manufacturing sector."
Power to the People: "While American high schools typically require students to dissect a frog, few require students to disassemble a power tool. Exposure to real-world engineering is a crucial and cost-effective way to build interest in manufacturing careers—through either four-year engineering degrees or vocational training."
You can find the entire HBR article on re-investing in American industry here.
BC Carroll School of Management Professor of Information Systems Gerald Kane recently put together a new research report as part of a gig guest editing the MIT Sloan Management Review's Digital Business Initiative. The report, Coming of Age Digitally: Learning, Leadership, and Legacy, emphasizes the need for companies to foreground experimentation in their "digitally maturation" processes.
According to the Carroll School News, "Nimble businesses create the conditions for employees to take risks and try new things. The key to [prepare] for more digital disruption is to not simply hire but develop digital leaders."
"Part of developing leaders means giving employees the time and space to acquire new skills, an area where many companies need to improve. Ninety percent of survey respondents said they need to update their digital skills at least yearly—and 44 percent said they need to do so 'continually.' Yet at 'early-stage' companies (which are paradoxically often the older companies), nearly 30 percent indicated that their employers offered little to no support to do so."
You can read more about Kane's research here.
Oct 22, 2018

If working in investment strategy seems appealing, then a job as a portfolio manager may be right for you.
Oct 15, 2018

Let's explore some of the most interesting stories that have emerged from Boston business schools this week.
---
In new research co-authored by HBS's Zoë B. Cullen and UCLA's Ricardo Perez-Truglia, it was discovered that "knowledge of managerial compensation seemed to coax more effort out of workers, [but] the exact opposite [is true] when employees learned what peers were making."
"How Much Does Your Boss Make? The Effects of Salary Comparisons" finds that "these externalities can have important implications for the provision of incentives within the firm and for pay transparency."
According to the Harvard Business Week article, the paper could have significant ramifications in terms of how companies "rethink the equity of their own compensation plans and the level of salary transparency they wish to maintain."
You can read the full HBW article here.
At a moment where Amazon has received intense criticism of its "labor practices and low wages" exemplified by Senator Bernie Sanders' Stop BEZOS Act, the e-commerce behemoth recently announced that its minimum wage for all U.S. employees will be $15 per hour, effective November 1.
MIT Sloan Associate Professor of Operations Management and Good Jobs Institute founder Zeynep Ton explains the political strategy behind Amazon's decision.
In addition to Amazon's desire to position itself as a "worker-friendly company," Ton explains, "a lot of retailers are finding it difficult to attract people, especially going into the holiday season. [Outlets like] Macy's and Target are looking to hire tens of thousands, and it's going to be harder for them now. They'll have to up their game, not just for the holidays but in general."
Ton adds, "The investors are very different, and their tolerance for low profitability is much lower for general retailers than for Amazon. It'll be challenging for other companies, and I hope they start to look for ways to make their people central to their success."
You can read more about the move from Amazon here.
For their new book, Beyond the Champion: Institutionalizing Innovation Through People, Babson College F.W. Olin Graduate School of Business professors Gina Colarelli O'Connor, Andrew Corbett, and Lois Peters posit that "looking to grow and succeed, getting better at innovation is a constant, nagging, and critically important challenge." Beyond the Champion offers a blueprint for organizational change.
In an excerpt from the book, the authors write:
"Strategic innovation is a "team sport": it's so big that no one person has the skill set to do it all. Individuals want defined roles that allow them to take advantage of their innovative strengths—roles that give them some autonomy while still providing guidance for where they should invest their energies. The passion model is great, but it's not enough in a large, established company."
You can read the full Babson Thought & Action article here.
Oct 8, 2018

Let's explore some of the most interesting stories that have emerged from Boston business schools this week.
---
The MIT Sloan Newsroom talked to Sloan Economist John Van Reenen and Professor Emeritus Richard Schmalensee about the difficulties of regulating the titans of tech now that they have grown to "dwarf the rest of the U.S. economy in recent years."
"You see this concentration of mega-firms across lots of sectors, like retail and logistics … and that raises issues about 'Is this leading to a reduction in competition?' You're trying to protect consumers by regulating, but then you can end up taxing innovation."
Schmalensee explains that regulations could take aim at "antitrust policy around mergers and acquisitions."
"A lot of people have argued for being tougher on acquisitions. It's not an extension of U.S. antitrust law or policy for that matter, to say 'You really ought to be a little more skeptical of mergers, even with small companies, when they might grow into big competitors or have technology that can be used to make it difficult for others to compete.'"
You can read more from Van Reenen and Schmalensee here.
The Sawyer Business School Blog recently profiled Sam Slater (MPA '16), whose double life as an independent film producer collided halfway through his degree when he signed a five-film studio deal, beginning with the recent Mile 22, starring Mark Wahlberg, Ronda Rousey, John Malkovich, and Indonesian action firebomb Iko Uwais.
Slater explains he didn't think twice about putting his MPA on hold.
"Stopping the MPA just didn't seem like the logical thing to do when there were so many accommodations being made to help me finish. Plus, I like politics. I like what goes on locally. I want to be involved. I genuinely wanted to finish the degree," he says.
You can read the rest of the interview with the Sawyer Business School here.
Martha Lagace spoke with HBS Professor of Business Administration Bill Kerr about his recently released book, The Gift of Global Talent: How Migration Shapes Business, Economy and Society, which explores the "benefits and pain points of high-skilled migration."
Kerr explains that he wanted to "uncover how this part of our business, economic, and social landscape operates and to argue, hopefully in an accessible format, for ways to make this process better."
"The book brings to the surface both who really obtains the gift of global talent—who benefits the most from this gift—and also who does not benefit or gets hurt. I worry about the gift of global talent becoming less and less and less for the US."
He adds, "Globally about half of skilled migrants are female. Countries and firms that want to benefit from global talent need to be able to welcome women. We explore why global talent flows matter so much, from superstar scientists to white-collar workers. There are many parts worthy of celebration, but also many parts to critique."
Read the full article here.
Sep 25, 2018

Earlier this month, LinkedIn released its 2018 list for the Top Startups in the U.S. The list includes 50 of the newest successful startups in the U.S. Most specifically, the list analyzes young companies that are experiencing exceptional employee growth, increasing interest, member engagement, and talent. The social media platform used its network of 575 million members to see which startups commanded the most attention and had the most top talent. To be eligible, startups need to be less than seven years old, have at least 50 employees, and be privately held and headquartered in the U.S.
We decided to take a look at the list and see which of these year's startups were founded by an MBA. This list is by no means exhaustive, but quickly we were able to find founders and CEOs with MBAs from top universities such as USC Marshall, Wharton, Harvard Business School, and Columbia Business School. Continue reading…
Sep 13, 2018

On Monday, Boston Celtics All-Star Kyrie Irving attended the first day of a class called "Crossover Into Business" at Harvard Business School.

Irving—a five-time All-Star, former World Champion, and part-time actor—is one of several professional athletes enrolled in a semester-long program taught by HBS professor Anita Elberse, specially designed to help professional athletes develop their business acumen by working with HBS MBA student mentors. Some of the stars of HBS's autograph-worthy cohort include Detroit Pistons center Zaza Pachulia, former All-Star Chris Bosh, and Brooklyn Nets breakout point guard Spencer Dinwiddie.
Earlier this summer, as he was recovering from an injury, Irving was expressing interest in attending a professional business course, similar to many of his aforementioned fellow NBA players.
"When I am playing basketball or perfecting my craft, which comes with a lot of sacrifice, then the time that I've got outside of it, I'll use to develop a lot of interests and passions that I have, to make up for that," he told Boston.com. "I feel like if I had the same amount of time that I was afforded [for basketball] to learn about business and investments, I think I'd probably be in a pretty different place."
In a field where intense drive and dedication are integral for success, it may come as no surprise that many professional athletes make the seamless transition to accomplished entrepreneurs after they hang up their uniforms.
Venturing into the business world may even be a necessity for some athletes, as professional careers are often lucrative and short. Pro football players, for instance, can earn tens of millions of dollars in their career but the average career only lasts six years.
So, what do you do with tens of millions of dollars and extra time on your hands? You invest.
Many universities have developed programs that cater to current and former athletes to learn how best to manage their earnings.
The University of Miami Business School offers an 18-month Executive MBA program for Artists and Athletes, specifically scheduled around the NFL season. Founded in February 2015, the inaugural class had 43 students—most of which were current or former NFL athletes. Many of these athletes come familiar with many aspects of business, from branding and marketing to media and public relations. These programs provide the framework to help athletes transfer these skills into the business world, leveraging their personal brand and networks to elevate their careers.
Business skills become a necessity as many former athletes face financial challenges. According to a paper released by the National Bureau of Economic Research in April 2015, 16 percent of NFL players file for bankruptcy within 12 years. Current Carolina Panthers wide receiver Torrey Smith famously said, "When football is done, some guys are lost. Most people have never seen this type of money. They don't come from families that have money or understand money … you can get into a hole real fast."
Niche MBA programs are popping up across the country to address this growing need. In addition to the University of Miami EMBA, there are also similar programs at George Washington University and Indiana University.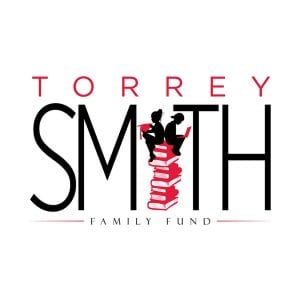 In 2017, Smith graduated from University of Miami's Executive MBA program, which he attended with his wife, Chanel. The couple used the skills and knowledge gained from this program to inform the work of their charitable foundation, the Torrey Smith Family Fund.
The Smith Family Fund serves young people in the Baltimore area. NFL players all around have flocked to this program compared to other niche programs in the country, as it has been carefully tailored to fit their schedule, interests, and needs. The University of Miami is aware that not all students can learn successfully online, while other students haven't set foot in a classroom in over a decade.
Along with a rigorous curriculum, Miami hires professional trainers to work with current players at 6:30 a.m. before class, and tutors to work with the players at night from 7:30-10:30 p.m. 
You can learn more about the University of Miami Business School program here.