May 22, 2019

Spotify, arguably the reigning champion of streaming audio content, shared a triumphant Q4 report with its shareholders late last year: "For the first time in company history, operating income, net income, and free cash flow were all positive."
Ten years in, Spotify's business model—a combination of premium paid access and "freemium" ad-based access—miraculously legitimized the Napster template to the tune of enormous profits. To make matters complicated, the Swedish company's resounding success has been a major source of controversy among musicians whose life's work the platform is built on.
When Spotify shared its year-end round-up metrics late last year, one image made the social media rounds that compared the company's annual revenue of $1.37 billion to the 1,117,021 streams required for an artist to make minimum wage and a $0.0037 average per-stream royalty.
One might now understand why many high-profile musicians, like Prince, The Beatles, Taylor Swift, and Neil Young, initially refused to stream their music on Spotify. The composer and harpist Joanna Newsom disparaged Spotify in a 2015 LA Times interview as a "villainous cabal of major labels … built from the ground up as a way to circumvent the idea of paying their artists."
But the platform's growing power and presence have coerced musicians to play ball, even if they are reluctant to do so. Whether Spotify's overall operating structure and approach to content distribution is viable for the long-term remains to be seen.
For MBAs looking for a way to help musicians from inside the belly of the beast, let's take a look at employment at Spotify.
Landing a Spotify Job
Known for its constant intake of employees, Spotify maintains several divisions and publishes both job openings and internship opportunities. Employees report that internal referrals, stand-out experience and direct engagement are the best way to get hired.
Spotify's HR team reports receiving hundreds of thousands of resumes each year. So, an early career MBA's best bet at landing a permanent position may be to secure an internship. Seasoned business leaders would do well to draw the attention of Spotify's Acquisition Team.
Spotify Job Salaries
According to Paysa, a comprehensive salary comparison tool, those in product management roles at Spotify can expect to earn salaries that average more than $190,000 per year. Even the rough average salary for the company, regardless of position, is about $125,000 per year (below).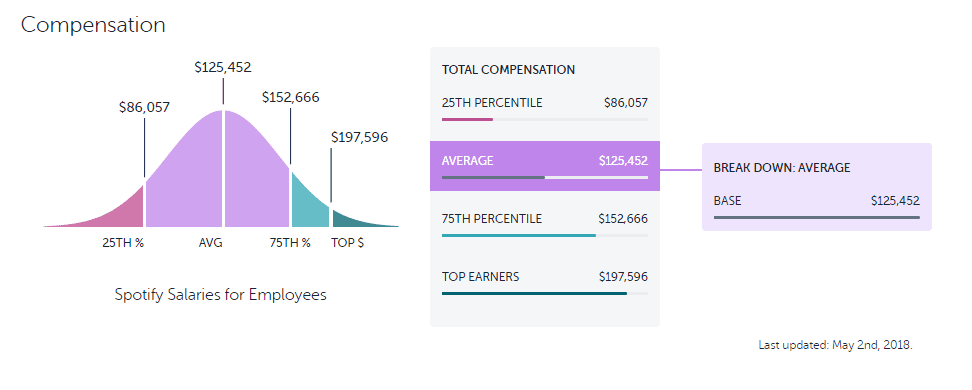 What a Spotify Internship Looks Like
Internships are offered in various academic formats alongside occasional graduate and training opportunities. As an intern, Spotify claims, "You'll be right at the heart of major projects, working with teams of passionate people to create the next awesome thing."
Spotify places interns at its office locations around the world. These positions tend to be highly competitive so it may take some creative maneuvering to get your foot and nail the interview.
Former intern Andrea Tiutan explains, "I knew that researching and understanding my future hiring managers would help me cater my answers to their interview questions to what they wanted to hear. All this would also help me know how to present my market research project in the most compelling way."
Spotify Recruitment
In a 2017 blog post, Spotify's Talent Acquisition team head, Fredrik Johnsson, explains how Spotify recruiters are evaluated based on finding successful matches to the company's needs, rather than the traditional metric of number-of-hires:
"I focus on letting my managers evaluate the behaviors I need in my team. I need courageous team players, people who act as true talent acquisition partners to the organization and who I can trust to take the hiring decisions that are right for the company in the long run."
If Johnsson's approach rings true, experienced MBAs would be wise to clearly frame how their own expertise and leadership aligns with Spotify's specific needs.
In terms of how to get in front of recruiters, Johnsson explained in a 2018 post that his team team uses LinkedIn's Talent Insights as a search tool.
Choosing Spotify
Spotify is known for its decentralized leadership structure and consensus-oriented decision-making. Some employees report that this, in combination with suboptimal HR practices and ineffective middle management, makes both the impact of their work and opportunity for advancement a challenging prospect.
On the other hand, some employees report that they appreciate the community of peers, benefits, and work-life balance the company offers. With Spotify's recent announcement that it plans to further expand both its operations and market reach, now may be an optimal time to grab a seat at the table. That is, of course, for those willing to take on both the good and the bad with one of the world's highest-profile businesses.
May 21, 2019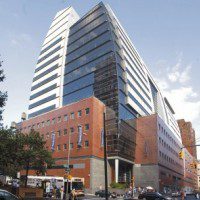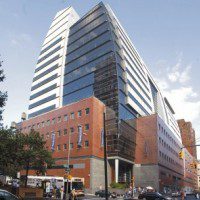 Come meet our MBA staff to learn about how you can benefit from a Zicklin MBA. As you sit around a table with fellow prospective students, our friendly MBA staff and currents students will be personally answering all of your questions regarding the Zicklin MBA program, the requirements, and the application process.
May 21, 2019

LinkedIn may be one of the go-to places to grow a professional network and find job listings, but it's also an MBA recruiter. Check out this list of exciting new MBA jobs at LinkedIn, as well as a handful of other tech companies, and see how well your resume lines up with these job descriptions. Continue reading…
May 15, 2019

Investment firms typically act as intermediaries between investors and corporations. They are also popular landing spots for MBAs to bring their talents after earning their degree. There are exciting new positions out there for both new grads and seasoned workers alike. Here's a look at some of the best new MBA jobs in the investment banking sector: Continue reading…
May 15, 2019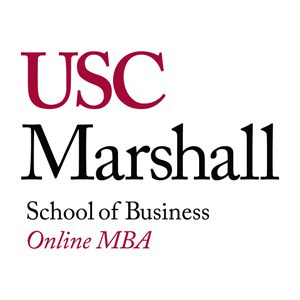 Are you a trailblazer? An entrepreneurial thinker? An aspiring business leader with big ideas? Then the Online MBA program offered by the University of Southern California Marshall School of Business is made for you. Learn more about the program by attending an online information session hosted by USC Marshall faculty and staff.
The discussion will cover:
How the program's curriculum integrates emerging topics with core business disciplines
The advanced, online learning tools used to provide a comprehensive, flexible learning experience
Connecting with classmates, accomplished faculty, and the global Trojan alumni network
Admissions requirements and standards
May 14, 2019

Sponsored Content
On the surface, a part-time MBA decision has obvious benefits. In contrast with full-time MBA degrees, scheduling is often much more flexible, allowing students to complete the program on their own time while continuing their careers outside of the classroom. However, there are more factors that go into the decision-making process before enrolling in business school. How experienced are the faculty? What kinds of experiences can you earn at one school that you cannot at another?
The multiple part-time MBA options at the University of California San Diego Rady School of Management offer consummate answers to these enduring questions. Its FlexWeekend and FlexEvening programs do not fit the traditional part-time MBA billing. Rather, it incorporates elements of the full-time, part-time, and Executive MBA offerings you may find split at many other top-ranked schools, giving students a definitively unique learning opportunity.