Post tagged "rotman"
Jun 13, 2019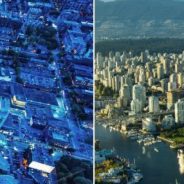 Should you get an MBA in Toronto or Vancouver? What are the benefits of each city, how much will each location cost, what can you expect in terms of job opportunities, and what MBA programs are available?
At a glance, the two Canadian cities are very comparable, offering similar big-city experiences for residents. However, when you dig a little deeper, some major differences arise. In our "Pick Your City" series, we break down two similar locations to help you choose your best MBA program.
Toronto or Vancouver: Cost of Living
Before we start digging down into the nitty-gritty details comparing Toronto to Vancouver, let's take a look at the facts. When it comes to how much it costs to live in each city, which city comes out on top? According to Numbeo, it's actually more affordable to live in Vancouver, if you can believe it.
To maintain the same standard of living in both cities, you would need $6,293 CAD in Vancouver compared to $6,900 CAD in Toronto (assuming you rent in both locations). This breaks down to:
Consumer prices in Vancouver are 8.72 percent lower
Rent prices in Vancouver are .18 percent higher
Restaurant prices in Vancouver are 11.46 percent lower
Groceries in Vancouver are 13.75 percent cheaper
Overall, if you live in Vancouver, your purchasing power is 13.41 percent higher than in Toronto.
However, a major cost of living difference between each city comes down to where specific residents live. According to data from Expatistan, a furnished apartment in the most expensive part of Vancouver can cost about 11 percent more than living in the most expensive part of Toronto.
Toronto or Vancouver: Culture
But what about when you start looking at living in Toronto or Vancouver outside of how much it costs? Lifestyle, activities, and culture can be a significant differentiator for where you want to live and earn your MBA. In many ways the cities are very similar; they offer all the same essential conveniences that you would expect from any big city.
Toronto Lifestyle
Toronto is the largest city in Canada. It's known for being the financial and cultural hub of the entire country. It has a global city vibe that's always bustling. Think of it as the New York City of Canada. If you love the city lifestyle, you may love Toronto.
When you are downtown in Toronto, you'll be surrounded by hundreds and thousands of people all going about their business at the same time. And speaking of business, Toronto's salaries are the highest in the country, and there are many incredible job opportunities (we'll talk about this more a little later).
One major selling point for Toronto is its extreme diversity. More than 50 percent of residents belong to a visible minority population group. Residents of Toronto come from all different backgrounds, cultures, and locations. It's a vibrant community for anyone from anywhere, which can translate to some incredible food, activities, and shops
Vancouver Lifestyle
Vancouver is also a big city, but it's a lot more laid back. People say the city has a more relaxed pace, which can mean it's a little boring if you're looking for nightlife. However, if you're looking for better work/life balance, Vancouver takes the lead.
However, that also means that business can be a little slower in Vancouver. Don't expect quite as high salaries or as many open jobs. Though there are still many companies thriving in the area, which we'll talk about more later.
One of Vancouver's main features is its landscape. It's surrounded by mountains, which makes it not only one of the most beautiful cities in Canada but one of the best for outdoor enthusiasts. There are many opportunities for skiing, kayaking, hiking, and more all within 30-minutes of downtown.
We also have to mention Vancouver's incredible public transportation. It has the world's longest fully automatic driverless train system in the world: Skytrain. It's known for its efficiency and regularity. There's also the Seabus, which ferries people to North Vancouver in 20 minutes.
Toronto or Vancouver: Job Opportunities
When it comes to job opportunities and the economy, Toronto stands out. The city is home to the Toronto Stock Exchange as well as being the headquarters of Canada's five largest banks (known as the Big Five). Also, many large Canadian and multinational corporations call the city home. You'll find jobs in almost every industry from technology to design, financial services, life sciences, education, arts, fashion, business services, tourism, and more.
Some of Toronto's top employers include:
Accenture
Bayer
AIG Insurance Company of Canada
CIBC
Ford Motor Company
Proctor & Gamble
Oracle
IMAX Corporation
Salesforce
Royal Bank of Canada
Xerox
As for Vancouver, it's consistently named one of the top five worldwide cities for livability and quality of life. And since the Port of Metro Vancouver is the third-largest port by tonnage in the Americas (beating out NYC), it offers some uniquely thriving industries, doing more than $172 CAD billion in trade with over 160 different trading economies annually. Vancouver is also a center of software development, biotechnology, aerospace, video game development, animation studios, and television production. There's also a strong focus on lifestyle and health culture, being the hub for Lululemon, Arc'teryx, Nature's Path Foods, and more.
Some of Vancouver's top employers include:
Best Buy Canada
BC Assessment
BC Hydro
HSBC Bank Canada
Fraser Health Authority
Nintendo
Oppenheimer Group
SPK Consulting
Arrow Transportation Systems
Toronto or Vancouver: MBA Programs
Both Vancouver and Toronto are home to some well-known business schools with quality MBA programs. We'll take a quick look at the top three programs in each location.
Toronto MBA Programs
University of Toronto Rotman School of Management: Rotman offers both a part-time and full-time MBA program with sixteen possible majors, including Brand Management; Business Design; Sustainability and Health Sector Management.
Wilfrid Laurier University's Lazaridis School of Business and Economics: The Lazaridis School offers both a part-time and full-time MBA program along with multiple dual-degree options with specializations in everything from Operations Management to Innovation and Entrepreneurship.
York University's Schulich School of Business: The Schulich School offers both a flexible part-time MBA as well as a full-time MBA. Students can specialize in more than twenty different areas, including Arts, Media & Entertainment Management; Organizational Studies; Business & Sustainability and Social Sector Management.
Vancouver MBA Programs
University of British Columbia Sauder School of Business: The Sauder School offers both a full-time and part-time MBA program with three pre-determined career tracks in Product & Service Management, Innovation & Entrepreneurship, and Finance.
Simon Fraser University Beedie School of Business: The Beedie School has both a full-time MBA and a part-time MBA. The school stands out for enrolling just 55 students each year and taking only 12 months to graduate.
Vancouver Island University: The Vancouver Island University offers a 14 to 16-month MBA program featuring 12 core courses in subjects such as Managing and Strategy; Foundations of Marketing; Foundations of Economics; and Basics of Accounting and Quantitative Methods.
May 28, 2019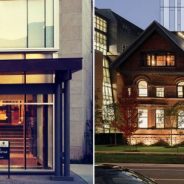 Apples or oranges? Steak or chicken? Toronto or Kingston, Ontario? If you're having a difficult time making a decision, you're not alone. When it comes to choosing the best MBA program for your needs, there can be more than one choice that seems like the "perfect" fit, so how make a final decision? It's not easy, but that's what we're here for.
Our School v. School series offers a point-by-point comparison of two highly respected MBA programs in Ontario: Queen's University Smith School of Business and the University of Toronto Rotman School of Management. Keep reading to see how each school stacks up. Continue reading…
Feb 6, 2019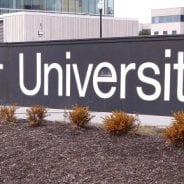 Toronto's business schools have had an active week, filled with exciting new developments. Below, we've laid out some of the highlights.
---
Paul McLean and his family have contributed $15 million CAD to McMaster University's DeGroote School of Business. Private donations will go toward revamping the school's undergraduate commerce program. McLean's gift will be added to the $50 million undergraduate business education building—scheduled to open in 2022.
McLean, who earned his undergraduate degree and MBA at McMaster, is the Chief Executive Officer of CWB Maxium Financial. He feels passionate that this donation will lead to a valuable and "potentially revolutionary" learning experience for those involved.
Len Waverman, Dean of the DeGroote School of Business, says:
"When you think about the way the world is changing, it is beyond hype; and with artificial intelligence, it does change the nature of work and the nature of the occupations students go into…everyone has similar ideas that our students have got to be creative, think outside of the box and be able to transform themselves."
You can learn more about the donation here.
The Financial Post recently highlighted the push from Doug Ford, the Ontario Premier, to build more homes in Toronto as a solution to housing shortages.
Toronto's housing prices have doubled in the past decade, and experts are debating the best solution to re-mediate. Demand measures are controversial, as they disproportionately affect younger buyers and buyers in lower socioeconomic brackets. Ford argues that supply measures would grow the markets in a stable and maintainable way.
The Financial Post spoke with Michael Fenn, a visiting fellow at the Lawrence National Centre at Western University Canada's Ivey Business School, on the rising costs. According to Fenn, "Keeping housing of a variety of types affordable and available is crucial to the economic success of the GTA and the country generally."
You can read more about the Toronto housing crisis here.
Recipients of Canada's Outstanding Principal Award were recently announced, and will be honored at a ceremony at the University of Toronto's Rotman School of Management on February 26, 2019.
Additionally, the honorees have the opportunity to attend a leadership training program at Rotman, wherein they will learn about management practices from experts in various fields. This year marks the 15th anniversary of The Learning Partnership's Outstanding Principal Award.
Debra D. Kerby, President and CEO of The Learning Partnership, says:
"From Rankin Inlet, NU to Vancouver, BC to Richmond PEI, we are honored to recognize principals from coast to coast to coast. Principals are so important to the success of our schools and our students. They ensure our schools are dynamic, engaging places to learn, and that student are inspired every single day. These principals are enabling students to thrive in an increasingly diverse and changing world. These 30 principals are all instrumental in connecting students, educators, families and the community together, and we recognize their indispensable contributions to helping Canada continue as a global leader in education."
The recipients were nominated by parents, faculty, and members of their community. They will join the National Academy of Canada's Outstanding Principals, which will afford them, "… networking, mentoring and professional development opportunities to enhance their leadership skills."
You can learn more about the awards here.
Jan 31, 2019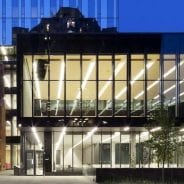 In our latest installment of the MetroMBA "5 Questions" series, we speak with Imran Kanga, Director of Recruitment & Admissions of the full-time MBA program at the Toronto Rotman School of Management. Kanga discusses what students should know before applying and the culture of the program.
---
What type of MBA student flourishes at Rotman?
"Students who flourish in the Rotman full-time MBA program are highly driven and motivated individuals who have demonstrated leadership potential and academic excellence in their prior work and education. Our students also demonstrate excellent communication and interpersonal skills and thrive in a team environment, which not only is a significant part of the program but also sets them up for success in the workplace after graduation."
What should prospective students know about the Rotman MBA program before they apply/start?
"The Rotman MBA program is a big commitment, both in terms of time and money. I would encourage prospective students, before they apply or start the program, to thoroughly research the program, the university, the city, and the career opportunities that potentially await them. It is important for them to speak to faculty, alumni, our career coaches, current students, and also the admissions team to understand what the requirements are and what they can expect from the program.
The FT MBA program is extremely rigorous and demanding, but it is also a very rewarding experience, and students need to be prepared before starting the program."
What makes Rotman stand out amidst other Canadian MBA programs?
"There are so many factors that distinguish the Rotman MBA from other Canadian programs. To focus on a few…
Being part of Canada's largest and top-ranked University, Rotman MBA students enjoy the benefits of not only all the resources that the business school offers but also the University of Toronto as a whole. This includes being part of an extended global alumni network and a strong brand that is globally recognized.
Our location in the heart of the largest city in Canada gives our students unfettered access to the largest business network in the country.
Rotman also has some unique labs such as the Creative Destruction Lab, which supports startups in technology and disruptive innovation to scale and also gives our students the opportunity to work with these companies. Our one of a kind Self-Development Lab uses advanced technology and analytics to help students improve their soft skills such as communication, negotiation and presentation skills."
How would you describe the culture of Toronto Rotman?
"The culture at Rotman is very much student success driven. Faculty, staff, alumni, and various other stakeholders work closely with students throughout their MBA journey to ensure that they are set up for success both during and after the MBA program.
At Rotman, we are also extremely committed to diversity and inclusion. Our students are extremely diverse, coming from all over the world and have different education and work backgrounds, which fosters a culture of knowledge sharing, support, and collaboration.
Our Dean Tiff Macklem is focused on continuous improvement, innovation, thought leadership, and research excellence, which is also central to Rotman's culture."
Where is your favorite place to visit in Toronto? Why?
"As a foodie, my favorite area of Toronto is the downtown core, which has a wide variety of restaurants and cuisines from all over the world, owing to the city's incredibly diverse population."
Jan 30, 2019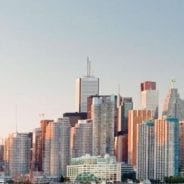 Toronto's finest business schools have provided valuable marketplace insight to their communities this week. We've outlined some of the high points below.
---
Corporate bankruptcy is on the rise in Ontario. According to Madhu Kalimipalli, Professor of Finance at the Wilfrid Laurier University's Lazaridis School of Business and Economics, the higher cost of borrowing for corporations could be to blame.
"A lot of these businesses … are the ones who had a tough time servicing their bank loans," Kalimipalli says in a recent CBC News interview. Kalimipalli posits that the pending NAFTA agreement between Canada, the U.S., and Mexico (CUSMA), as well as the real estate slowdown in the GTA may have also been factors in the corporate bankruptcy rise.
Kalimipalli does not believe the increase in bankruptcies are necessarily cause for alarm. It is possible that the pending U.S. approval of the  NAFTA agreement could reverse the bankruptcy trends, as long as government attempts to alter it do not have unintended consequences down the line.
You can learn more about Ontario business bankruptcy here.
Almas Jiwani, President of Emeritus UN Women National Committee Canada, recently delivered the keynote speech for the Women in Information Technology Management (WITM) at Ryerson University's Ted Rogers School of Management at the Emerging Leaders Project (ELP). Jiwani spoke about utilizing technological advances to achieve more "sustainable and inclusive" societies around the globe.
In the speech, Jiwani says:
"We have come a long way with technology, and it has changed our world. It has not only changed the way we work, live, and conduct business, but has also helped create a bridge that connects us to millions across the globe. The age of social media has made it possible for today's leaders to create a bigger impact, and has empowered them with the ability to reach out to people in different and remote parts of the world and be an inspiration to them to learn, dream bigger, and achieve more."
Jiwani is also CEO of the Almas Jiwani Foundation, which seeks to "empower women, girls and marginalized communities through focused projects that directly address disparities in equality, education, entrepreneurship and energy rights."
Learn more about Jiwani's speech and ELP here.
Joshua Gans Weighs In On Marketing Disruption – Forbes
Forbes recently published a comprehensive interview with Joshua Gans, Chair of Technical Innovation and Entrepreneurship Professor of Strategic Management at University of Toronto's Rotman School of Management, revisiting some of the themes in his 2016 book The Disruption Dilemma. In particular, Gans speaks about disruption in marketing.
He addresses the future of marketing with advances in AI, saying, "AI can do only a limited range of what we might call cognitive functions," Gans said, "What it can't do is exercise judgment and understand what the trade-offs are in decisions."
According to Gans, exercising judgment in this way is, "an essential part of any creative process."
Gans is also the Chief Economist at Rotman's Creative Destruction Lab (CDL), a seed-stage program for tech-based companies. CDL is dedicated to helping innovators grow their ideas and attain the funding necessary to bring their ideas to the marketplace.
You can read more from the full Joshua Gans interview with Forbes' Paul Talbot here, and watch Gans' discuss AI at Rotman below.
Jan 23, 2019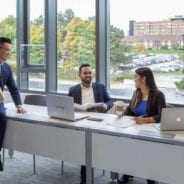 Toronto's finest business schools have spent the new year making positive contributions to the fast-changing world of business education. We've laid out some of the high points.
---
In the age of information, the business arena is changing at record pace. In order to keep up, Canadian business schools are shifting focus from concrete skills to abstract ones. Creativity and innovation, for example, are at the forefront of the curriculum for schools like Western University Canada's Ivey Business School. In fact, Ivey recently staff conducted 250 interviews with international industry leaders in order to glean which skills are in high demand in today's marketplace.
"Although people do need to have the technical literacy that's probably higher than before—the skills that are really demanded are the soft skills that will allow them to adapt," says Mark Vandenbosch, acting Ivey Dean. Among the most important skills, Vandenbosch listed "creativity, grit, teamwork … and decision-making skills."
"We provide a lot of support post graduation for those who want to come back at a later time to start a venture two, three, or four years later."
Learn more about the demand for soft skills in the marketplaces here.
On January 11, York University's Schulich School of Business opened the doors of the Rob and Cheryl McEwen Graduate Study & Research Building. The building, designed by Baird Sampson, is among the most environmentally efficient academic buildings in North America. Funding from the Canadian Government's Post-Secondary Institutions Strategic Investment Fund, Schulich's Leading Change fundraising campaign, and a generous donation from Rob and Cheryl McEwen made the $50 million project possible.
The building will house Schulich's Research Office, as well as the Centre of Excellence in Responsible Business, the Schulich Centre for Global Enterprise, the Brookfield Centre in Real Estate and Infrastructure, and the newly-established Centre of Excellence in Business Analytics and Artificial Intelligence.
You can read more about the new York Schulich building addition here.
Voyt Kryzchylkiewicz moved to Canada from Johannesburg to pursue his EMBA at University of Toronto's Rotman School of Management and launch a business venture. In his first blog entry for EMBA Diary, he discusses those challenges and lessons of the past year of his life.
Before his move to Canada, Kryzchylkiewicz served as a board member at several companies in Europe and Africa. However, his experience with Canadian companies was limited, and he did not meet the criteria to be considered for similar positions in his new home. Kryzchylkiewcz entered Rotman with the hope of developing a professional network in Canada.
"While building my knowledge through Rotman has indeed proved valuable, the real benefits of the EMBA are the relationships that I have made, both business and personal," Kryzchylkiewicz says. "This has already propelled my business forward and provided me with significant opportunities that I would not have had otherwise."
Learn more about Kryzchylkiewicz's experience here.
Dec 6, 2018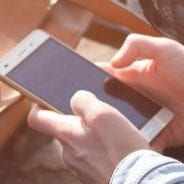 Canadian business schools have made valuable contributions this week. From providing life-saving researching, to creating ethical programs that will produce ethical leaders, Canada's top schools are certainly doing their part to better their communities. We've laid out some of the high points below.
---
Researchers from Western University Canada's Ivey Business School and Schulich School of Medicine and Dentistry recently joined forces to determine whether supplying high schools with an antidote to opioid overdose would be a cost-effective way to combat Canada's rising problems. Naloxone prevents the physical effects of consuming toxic amounts of opioids, and having the drug in supply in schools could save lives. However, this solution to rising opioid overdoses would cost money.
The researchers evaluate the cost-effectiveness of implementing a naloxone program in schools, wherein the drug is supplied and the staff is trained in its use. Study authors Greg Zaric and Lauren Cipriano put together a spreadsheet that would allow schools to determine the cost and benefit of starting a program in their specific area.
"We think every school board should be evaluating a program like this using a tool of procedure like this to see if they really are getting the best use of their available funds…there are lots of things that we can do in schools to improve the health and safety of students," Zaric says, "We want to make sure the portfolio of medical and health interventions that we provide to students is getting us the best possible health impact for the amount of money we're investing."
You can read more about the cost of Naloxone programs here.
Richard Nesbitt and Brian O'Donnell, of the Global Risk Institute in Financial Services, wrote an article for The Globe and Mail that advocates giving consumers more control over how data is used. In addition to his role as CEO of the Global Risk Institute in Financial Services, Nesbitt is an adjunct professor at the University of Toronto's Rotman School of Management.
Their article specifically addresses the need for "personal data advocacy." The co-authors believe an institution should work with people, "to gather, protect, and monetize their personal data." According to the article, social media sites have made trillions of dollars off of user data, leaving users with none of the benefits and all of the security and privacy risks.
Brian O'Donnell and Richard Nesbitt write:
"With ownership of their data, individuals could then decide how they want their data used. For example, do they want to lock it down, sell it or donate it to a charity or research organization?"
Read more about personal data advocacy here.
York University's Schulich School of Business's sustainable MBA was ranked the third best program by Study International News. A sustainable MBA is one that puts environmental and social considerations before the bottom line. Critics claim that traditional MBA's breed leaders who put their own profit before the welfare of their community. This view is so pervasive, that the 'evil corporation' has become a pop-culture trope.
School's like Schulich, however, are cultivating programs that could change this perspective. Warwick University and the University of Exeter Business School nabbed the first and second rankings. It is clear that Canada is a leader in sustainable MBA's, with 11 Canadian schools topping the list of the Better World MBA Rankings.
Julia Christensen Hughes, University of Guelph says:
"MBA programs—the most dominant graduate degree in the world—must endeavor to develop the leaders so desperately needed. And this is where Canada can truly lead."
You can read more about the Schulich sustainable MBAs here.
Nov 15, 2018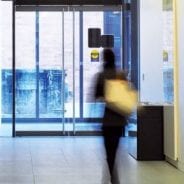 Toronto's best business schools have seen some exciting developments this week. We've laid out some highlights below.
---
The University of Toronto's Rotman School of Management is banding together with the SDA Bocconi School of Management to offer a Global Executive MBA (GEMBA). Students in the program have the opportunity to study at seven international business hubs, including Toronto and Milano. This program allows students to graduate with both and MBA from Rotman and a GEMBA from SDA Bocconi. Both institutions are enthusiastic about the opportunities this joint venture will present.
Ferdinando Pennarola, Director of the SDA Bocconi Global EMBA program, says:
"The program will expand each participant's global understanding and business skills, as it is delivered through a dynamic blend of classroom discussions, convenient self-paced learning, and valuable interactions with leading businesses around the globe."
Find out more about the brand new Rotman and Bocconi Global EMBA here.
As the cannabis industry in Canada expands, so too does the need for acknowledgement of the industry in business education. In response to this need, Ryerson University's Ted Rogers School of Management has banded with the Chang School of Continuing Education to launch a course called The Business of Cannabis.
The creation of the course was spearheaded by Brad Poulos, Academic Coordinator of Entrepreneurship and Strategy at Ryerson. The course deals with the marketing, logistics, sale, and finance aspects of the cannabis business. The non-credit, 39-hour course (coded 420) is designed to help entrepreneurial students get a leg up in a relatively new industry.
Poulos, profiled in the Globe and Mail, says:
"There is a massive influx of people into [cannabis industry] jobs. With any other consumer good, there is already a huge pool of people to pull from, but that's not the case here. What we're trying to do is fast-track."
You can read more about the cannabis course here.
Marketing and analytics firm Arcane received the Search Innovation Award at the 2018 Google Premier Partner Awards, for its work with Western University Canada's Ivey Business School. The award ceremony occurred at The Press Lounge in New York City.
"Over the past year and a half, the organizations have worked together to refine their digital marketing footprint and drive significant growth for their programs," according to MARTECHSERIES. The award was based on innovative work with Google's search advertisements. Arcane is the first Canadian agency to receive the prestigious award.
Ron Gallagher, Director of Marketing at Ivey Business School, says:
"I have been impressed by the innovation and impact of our partnership with Arcane. The Google Search Innovation Award is testament to Ivey's progressive, results-oriented, and highly accountable approach. We are proud to see Arcane recognized for their digital marketing work with Ivey."
You can find out more about the award and event here.
Nov 14, 2018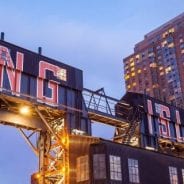 Less than a week after rumors spilled out about the upcoming locations of its HQ2 headquarters were confirmed, the reality of the Amazon's move to East coast isn't going over well.
Oct 31, 2018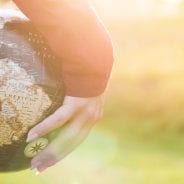 Where should you go to school for your Executive MBA? Good question. While, the answer may not be quite so simple, an official EMBA ranking can help.
There are many things you should consider before choosing the best EMBA program for you including average graduation salary, industry employment, research interests, and more. However, a good place to start is with the 18th edition of the Financial Times Global Executive MBA Ranking. This ranking collects key data from business schools and alumni around the world to come up with a list of the top 100 best programs worldwide.
We've collated some of the critical data from the ranking study to give you insight into what's going on in the world of EMBA programs.
EMBA Graduates Choose Industry and Manufacturing
Compared to full-time MBAs, EMBA graduates are much more likely to work in certain industries like manufacturing. In fact, three times as many EMBAs are employed in industry or manufacturing compared to their full-time peers. The figure accounts for 17 percent of all graduates. In comparison, only 10 percent of EMBA graduates are in consulting roles. And they're less likely to work in finance, too.
EMBAs Earn More Money
EMBA graduates can also expect to earn more money than full-time MBAs after graduation. The average salary for an EMBA is $220,000 whereas an MBA alumnus can expect to make $146,000. It's a large gap that's similar to the salary gap between an MBA and a MiM graduate ($146,000 VS $67,000). Keep in mind, however, that the typical Executive MBA student is significantly older and often has more work experience.
In contrast, full-time MBAs win when it comes to salary boosts before and after earning the degree. MBA alumni generally increase their salary by 107 percent while EMBAs only experience a 59 percent boost.
Top 10 EMBA Programs
This year, the top ten EMBA programs, according to the Financial TImes, includes four joint programs. In fact, these were the top four programs in the world ranking well for post-EMBA salary, alumni leadership positions, and work experience. Each of these programs offer excellent networking opportunities thanks to different cohorts across different campuses, connecting students around the world.
Here's how all the rankings stacked up.
This joint program ranks first for the third year in a row, and it's the ninth time in 12 years that it has headed the list—the other three times it ranked second. The program is known for having the highest average salary three years post-graduation, $507,000—$140,000 more than the second-highest salary. It's also known for having half of its alumni as company leaders three years post-graduation.
This trium global EMBA program ranks second in 2018, up from fifth the previous year. The program is ranked first in work experience, languages, and international course experience rank. It also ranks highly in average salary ($347,970) with an expected 60 percent salary increase three years post-EMBA.
3. Tsinghua University & INSEAD
For the second year in a row, the Tsinghua-INSEAD dual degree MBA comes in third overall on the FT EMBA ranking. Located in China, Singapore, France, and the UAE, the program is known for its high salary three years post graduation ($365,746), and its high percentage of female students (45 percent).
The rest of the top ten shakes down as follows:
EMBA—Global Asia: Columbia Business School, HKU, & London Business School
HEC Paris
Shanghai: Jiao Tong University Antai
Surprising Schools
There were quite a few surprises in this year's EMBA ranking.
Though HEC Paris has ranked in the top five since 2006 because of its joint program with NYU Stern and LSE, this was the first year the school entered the top ten ranking on its own. The HEC Paris solo EMBA program ranks sixth overall, making it the highest new entrant.
IESE Business School took home the crown as the top EMBA program for the new criterion corporate social responsibility (CSR).
The University of Toronto Rotman School of Management EMBA moved up the most places in 2018, rising to 47th place overall—20 places higher.
FT EMBA Ranking Methodology
To come up with the 2018 EMBA ranking, the Financial Times reached out to a record 139 programs with two online surveys: the first completed by the school and the second by alumni who graduated from programs in 2014. The methodology of the ranking is as follows:
Alumni were required to provide feedback on salary today, salary increase, career progress, work experience, and aims achieved—accounting for 55 percent of the ranking's weight.
Schools provided insight into ten criteria, accounting for 35 percent of the total ranking. Criteria included: gender and international diversity, board members, international program reach, and more.
Accounting for the final 10 percent of the ranking was the FT research rank, which looks at the number of articles published by a school's full-time faculty.
And, for the first time ever, this year's EMBA ranking included a new criterion for corporate social responsibility (CSR). This new criterion took a look at how many of a school's core courses were dedicated to ethics, social, and environmental issues. Weighting at 3 percent, this criteria replaced the number of Ph.D. graduates per school.