Top New Consulting MBA Jobs at Non-Big Four Firms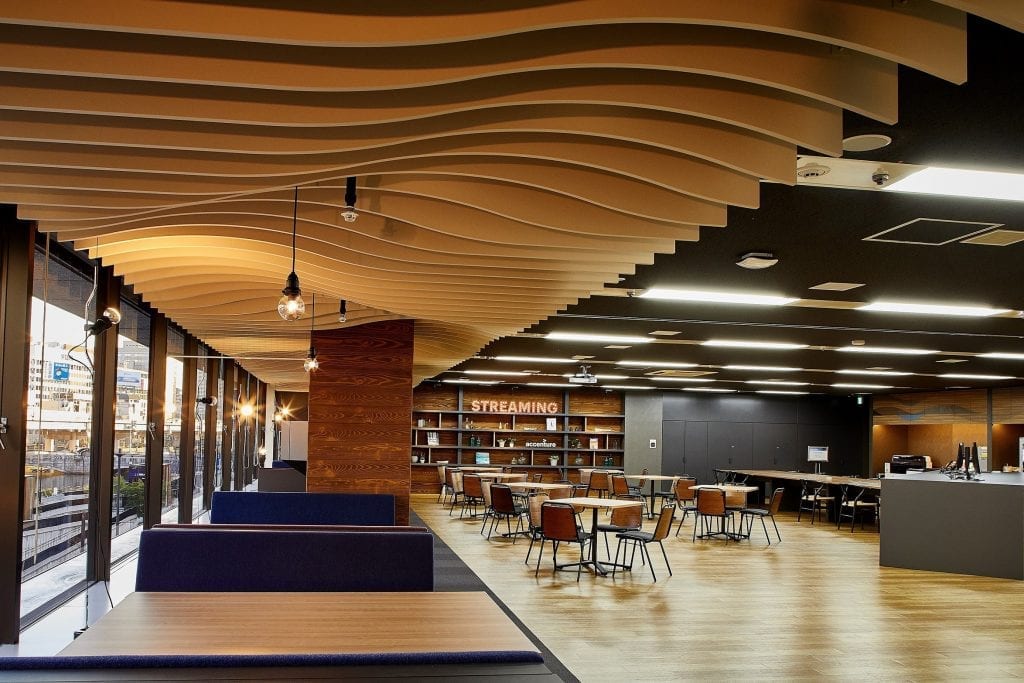 While it's great to aim for the stars, not every MBA can and will land a job at one of the Big Four firms of KPMG, Ernst & Young, Deloitte, and PricewaterCoopers. However, there are plenty of other new MBA jobs available at other big-name firms. Here's a look at some of the best new MBA jobs open at companies like Accenture, Wolters Kluwer, BCG, and more.
Supply Chain Engineering Consultant – Accenture
Accenture is a professional services company that provides a range of services and solutions in strategy, consulting, digital, technology, and operations. Accenture is hiring a new Supply Chain Engineering Consultant at its New York offices. The new hire will help provide insights into a client's organization and address any issues with an executable strategy. Candidates must have at least one year of experience in an external consulting role, one year of experience in new technology, and a minimum of two years of experience working on engineering improvement initiatives. The position is MBA preferred.
Activities of the Supply Chain Engineering Consultant include:
Engineering experience in product development or product management
Assessing issues, developing business cases and blueprinting improvement strategies
Engineering operating model designs
Conducting advanced analytics and should-cost modeling
You can find the Accenture careers page to see more jobs.
Account Manager – Wolters Kluwer
Wolters Kluwer provides professional consulting services and software solutions for clinicians, nurses, accountants, lawyers, tax specialists, and more. The company has a remote job opportunity for an Account Manager specifically for the firm's Wolters Kluwer Health's Clinical Effectiveness (CE) organization. CE provides innovation-driven healthcare information technology solutions that aims to improve a client's clinical effectiveness. The new hire will focus on areas of Arizona and New Mexico, and requires a minimum of five years sales experience. An MBA degree is preferred.
Account Manager responsibilities include:
Identifying target opportunities and stakeholders
Identifying and validating customer needs
Communicating product value propositions and solution design
Coordinating with sale teams for customer management reporting and preparation
See this job, and many more, at the Wolters Kluwer careers page.
Digital Transformation Manager – AT Kearney
AT Kearney focuses on strategic and operational CEO-agenda issues facing businesses, organizations and governments around the globe. The firm's Digital Transformation practice helps clients make sense of rapidly changing tech needs and helps change the way executives manage their technology assets. AT Kearney is hiring a Digital Transformation Manager in Chicago, New York, and Dallas. The new hire will consult on and manage the day-to-day direction of a client project. This includes structuring and leading teams of consultants, ensuring project work is continually on track, delivering end products to the client, and adhering to budgets and schedules. The position requires five or more years experience in consulting with a Fortune 500 company and an MBA from a top-tier program.
Other responsibilities of the Digital Transformation Manager include:
Demonstrating expertise in strategy and digital transformation within target industry sectors
Supporting development of marketable points of view on business challenges
Supporting strategic and tactical initiatives to identify, develop and extend client relationships
Participating in firm building opportunities such as recruiting, training and mentoring
Visit the AT Kearney careers page to see more job openings.
Consulting Team Talent Manager – BCG
Boston Consulting Group, also known as BCG, is a management consulting firm with more than 90 offices in 50 countries. The firm is hiring a Consulting Team Talent Manager at its New York offices. The new hire will run the Consulting Team employment experience, and specifically focusing on the business needs of BCG's consulting staff. Seven or more years of HR/talent management experience, two or more years client-facing work experience in a professional services or equivalent organization and an MBA degree are all preferred.
Major of the Consulting Team Talent Manager responsibilities include:
Deploying consulting resources to meet the needs of the business
Optimizing business prioritization, team design, and billing at a macro and micro levels
Understand objectives of client and communicating information relative to case opportunities with individuals
Building strong relationships with Consulting Team staff to understand development needs, preferences and constraints for staffing
See more jobs like this at BCG's careers page.
Senior Associate Consultant – LEK Consulting
Founded in London in 1983, LEK Consulting advises and supports companies ranging from some of the largest private and public sector organizations, to private equity firms and emerging entrepreneurship. The firm specializes in strategic and operational consulting and providing mergers and acquisitions support. LEK Consulting is looking to add a Senior Associate Consultant to its London office. The new hire must have both previous consulting experience, as well as experience working in the Retail & Consumer Goods Sector. An MBA degree is preferred.
Job responsibilities of the Senior Associate Consultant include:
Conducting data collection on markets, competitors and customers
Utilizing databases, market research other commercial reports, internal client data and interviews to create reports
Performing strategic and financial analyses
Collaborating with project team members to find trends, conclusions and recommendations
LEK Consulting posts this job, and many others, on its careers page.
About the Author