Real Humans of the University of Michigan Ross School of Business Part-Time MBA Program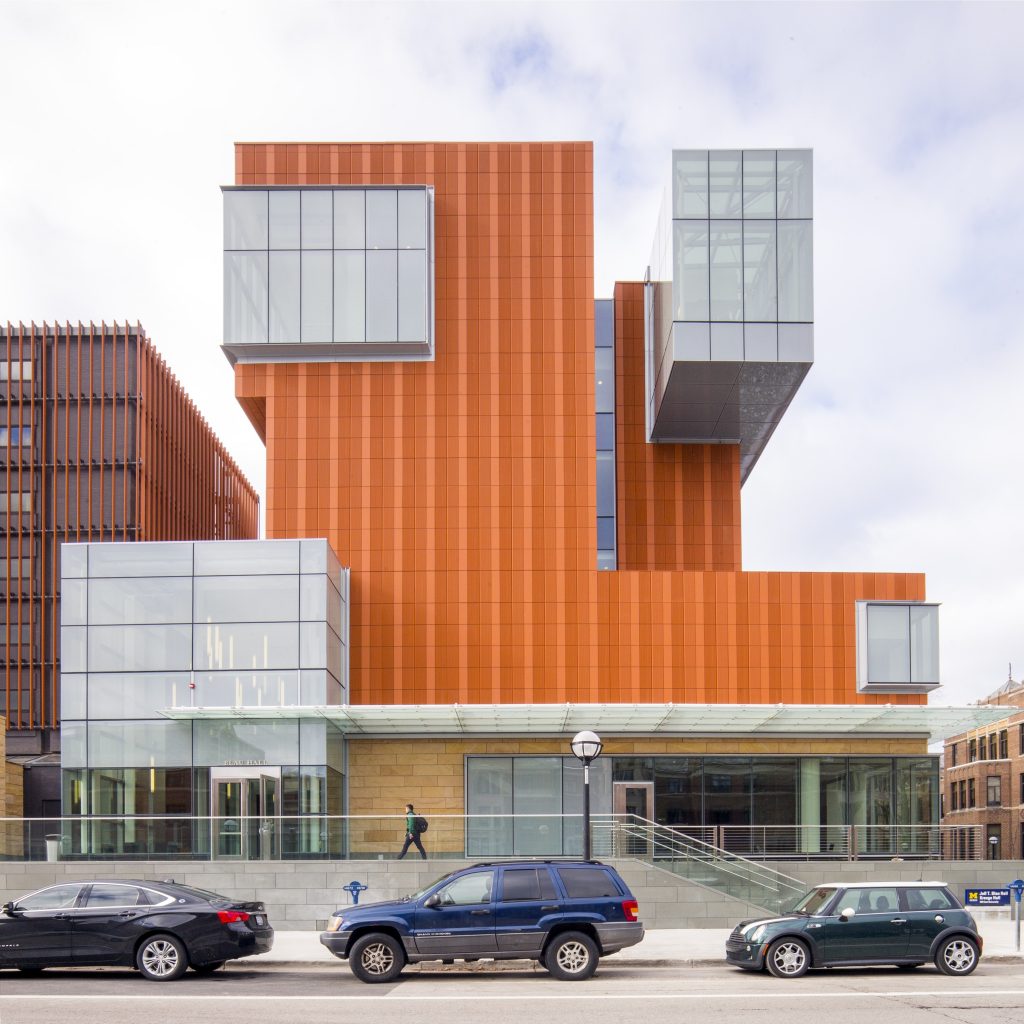 Chris Grant, Ross School of Business Part-Time MBA, Class of 2020
Age: 39
Hometown: Antigonish, Nova Scotia, Canada
Undergraduate Institution and Major: St. Francis Xavier University (St.F.X), Chemistry
Pre-MBA Work Experience: I've spent the last decade in the biotech industry. After completing my doctorate in chemistry, I worked in product development for companies in Chicago, San Francisco, and Ann Arbor. The work spanned development of clinical diagnostic tests to improving next-generation DNA sequencing.
Why business school? Why now? Over the last number of years, I have discovered a growing passion to operate at the fringe of business and science & technology. I felt to be most effective, I needed a quality MBA education. The knowledge gained would allow me to be most effective in not only developing ideas, but also presenting solid and thorough business cases for moving these innovative ideas forward.
Why the Ross School of Business part-time MBA program? What factors figured most prominently into your decision of where to attend? I was looking for a program that delivered a high quality of education and a commitment to develop positive and impactful leaders. After visiting several classes and speaking with current students, alumni, and staff I felt confident Ross was the place for me. In addition, the part-time format was important to me because of two reasons. First, I felt stepping away from the workforce for two years wasn't the best means for me to achieve my goals. I have a desire to stay in the biotech industry and continuing to build relationships and progress my career was important. Second, and perhaps more personal, my family and I weren't willing to take on the additional financial burden that would result from me leaving the work force.
What do you think is your most valuable or differentiating contribution to your MBA class? The breadth of my experiences working in the Healthcare industry. Several of my classmates have expressed interested in learning more about the industry, including the types of careers it can offer. I feel fortunate to be able to provide insight, based on my experience in the industry. In addition, I often can connect them with individuals in specific careers they are interested in.
Fun fact that didn't get included on your application? I've been to nine of the ten Canadian provinces.
Post-MBA career interests? I have developed a real passion for business strategy. Post-MBA I'd like to move towards a senior strategy or business development role, preferably in the biotech industry.
Advice to Prospective MBA Applicants
One thing you would absolutely do again as part of your application process? Start early! The more time you allow yourself to thoroughly research programs, talk to people in the program, and prepare your application the better. I believe the application process creates stress for most people, so do yourself a favor by allowing time to collect and process the information.
One thing you would change or do differently? I would have applied to the program several years ago.
Part you would have skipped if you could—and what helped you get through it? The GMAT—without question. Personally, finding the right study materials, becoming familiar with the test formats, and creating a schedule were key factors. After that, I just needed to trust the system and put in the work.
Greatest highlight so far at Michigan/Ross? My greatest highlight so far has hands down been the interactions with my classmates. They are an incredibly talented, diverse, and intelligent group of people that I am privileged to be around on a regular basis.
One thing about Michigan/Ross that you didn't expect before arriving? The strength of the Ross family. Prior to starting the program, I had formed very positive impressions about the program and culture. However, I was still surprised at how positive and inclusive the culture is at Ross. There is a genuine desire to see you succeed and reach your full potential.
Thing you were most anxious about in your first year? I was most anxious about balancing the demands of a full-time job, family, and a rigorous two-year part-time MBA program. While it certainly hasn't been easy, it can be done; particularly with the incredible support and understanding of your family.
Thing you were most excited about in your first year? Getting started! I was excited about the opportunity to learn from the high caliber professors and build a solid foundation in business fundamentals through Ross' core curriculum.
About the Author