Real Humans of the University of Michigan Ross School of Business Part-Time MBA Program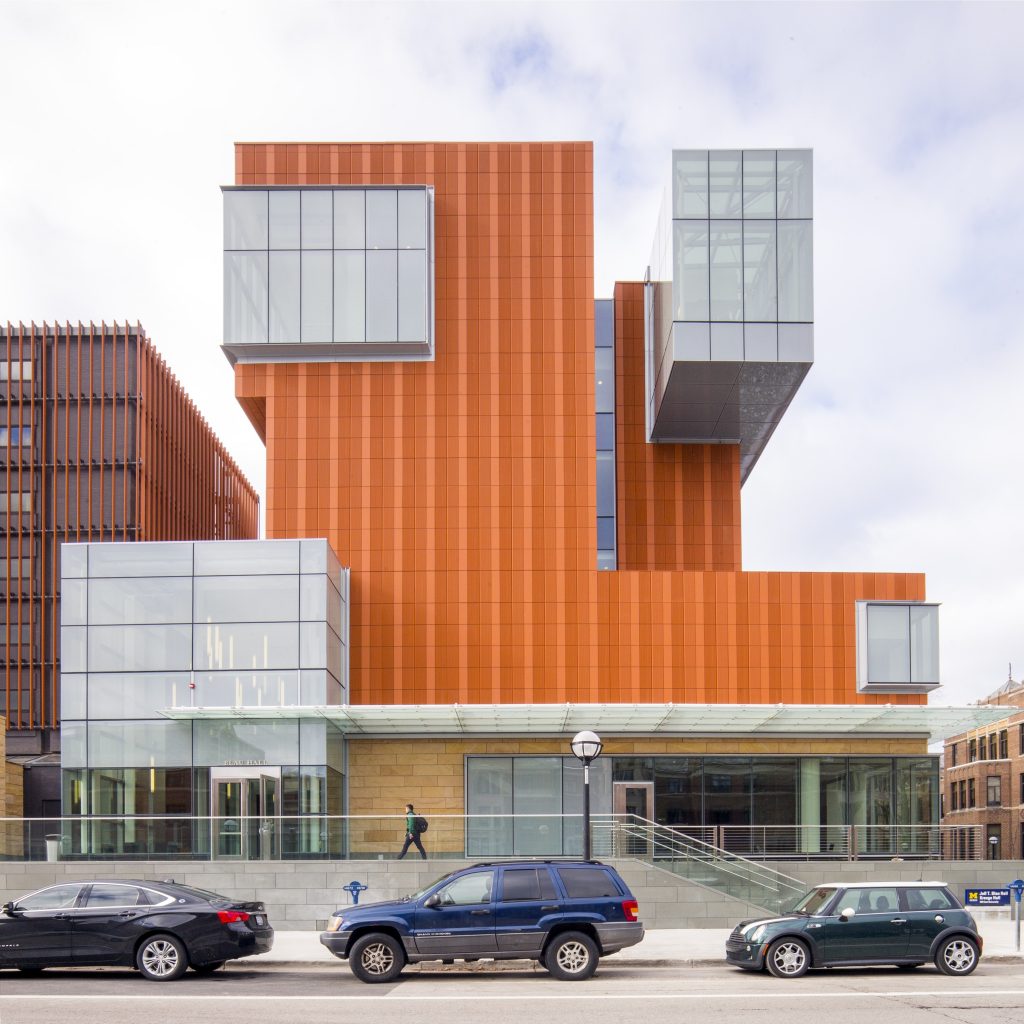 Joanna Wicher, Ross School of Business Part-Time MBA, Class of 2020
Age: 36
Hometown: Chicago
Undergraduate Institution and Major: DePaul University, BA in Sociology; University of Chicago, MA in The Social Sciences
Pre-MBA Work Experience: I have 14 years of work experience in the field of market research spanning several industries including non-profit and CPG, but I've settled in the pharmaceutical industry.
Why business school? Why now? Having a very specialized career, I realized that an MBA would be a springboard to advance my skill set and professional network, thereby making it easier to explore new career opportunities.
Why the Ross School of Business part-time MBA program? What factors figured most prominently into your decision of where to attend? I targeted Ross for three reasons: the culture, the academic rigor, and the expansive Michigan network. My professors are approachable and my classmates are intellectually curious and capable. There is also an incredible sense of belonging at Ross that extends beyond campus, as the Michigan community is truly ubiquitous.
What do you think is your most valuable or differentiating contribution to your MBA class? I have more work experience and, therefore, more work experiences than most of my classmates. I have a bit of wisdom that helps us solve problems in a more facile way.
Fun fact that didn't get included on your application? I was in a punk rock band in high school.
Post-MBA career interests? I plan to stay in pharmaceuticals but shift to a role that is focused on commercial strategy.
Advice to Prospective MBA Applicants
One thing you would absolutely do again as part of your application process? I took both the GRE and the GMAT practice exams to get a feel for which one worked better for me; the overlap in topics meant that I didn't have to reinvent the wheel when studying.
One thing you would change or do differently? I often second guessed my decision to go back to school at the mid-point of my career. Looking back, I'm only halfway through the program and have already gained a significant network of professionals, worked on an amazing global consulting project, and developed an illuminated perspective on what really keeps business managers awake at night.
Part you would have skipped if you could—and what helped you get through it? Like many individuals pursuing an MBA, I would have happily skipped the GMAT and GRE. I also really dreaded the business school informationals that blew into town every few weeks. I think I attended 15 to 20 such events. Prior, I had assumed that the social portions would function much like a networking mixer where strangers are forced into awkward conversation. I wasn't wrong, but attending these functions is a fantastic way to collect data about the types of people that would potentially be my classmates and to determine whether an individual school was looking for someone like me or a different type of candidate. Even though I didn't like going to them, informationals were actually a big factor in my decision to apply to Ross!
Greatest highlight so far at Michigan/Ross? The MAP program was an experience that I will not soon forget. Michigan Ross ensured that I had a robust learning opportunity at an interesting company facing a very real business challenge; our team's strategic recommendations could have meant the difference between the startup getting their next round of funding or not surviving. We felt personally invested our client team's success for this high-stakes project and gave 110 percent as a result. The classmates with whom I took the journey are now some of my best friends. I am even attending of their weddings later this year!
One thing about Michigan/Ross that you didn't expect before arriving? I have met some of the finest professionals here at school, and I really didn't see that coming. I look forward to maintaining this network of friends and colleagues for life.
Thing you were most anxious about in your first year? I was very nervous about my ability to attain work/life/school balance. It was admittedly difficult to adjust at first, especially being an out-of-state student, but it is one of those situations that works itself out for everyone after a little trial and error.
Thing you were most excited about in your first year? I was really happy to be back in an expansive learning environment. When I pursued my first master's degree, I was at a crossroads: enter academia or the business world. I am happy with my career journey, but it is wonderful to have this opportunity to examine the world of business critically in learning environment. It has also been rewarding to learn new concepts and immediately apply them back at the office.
About the Author