Real Humans of the University of Michigan Ross School of Business Part-Time MBA Program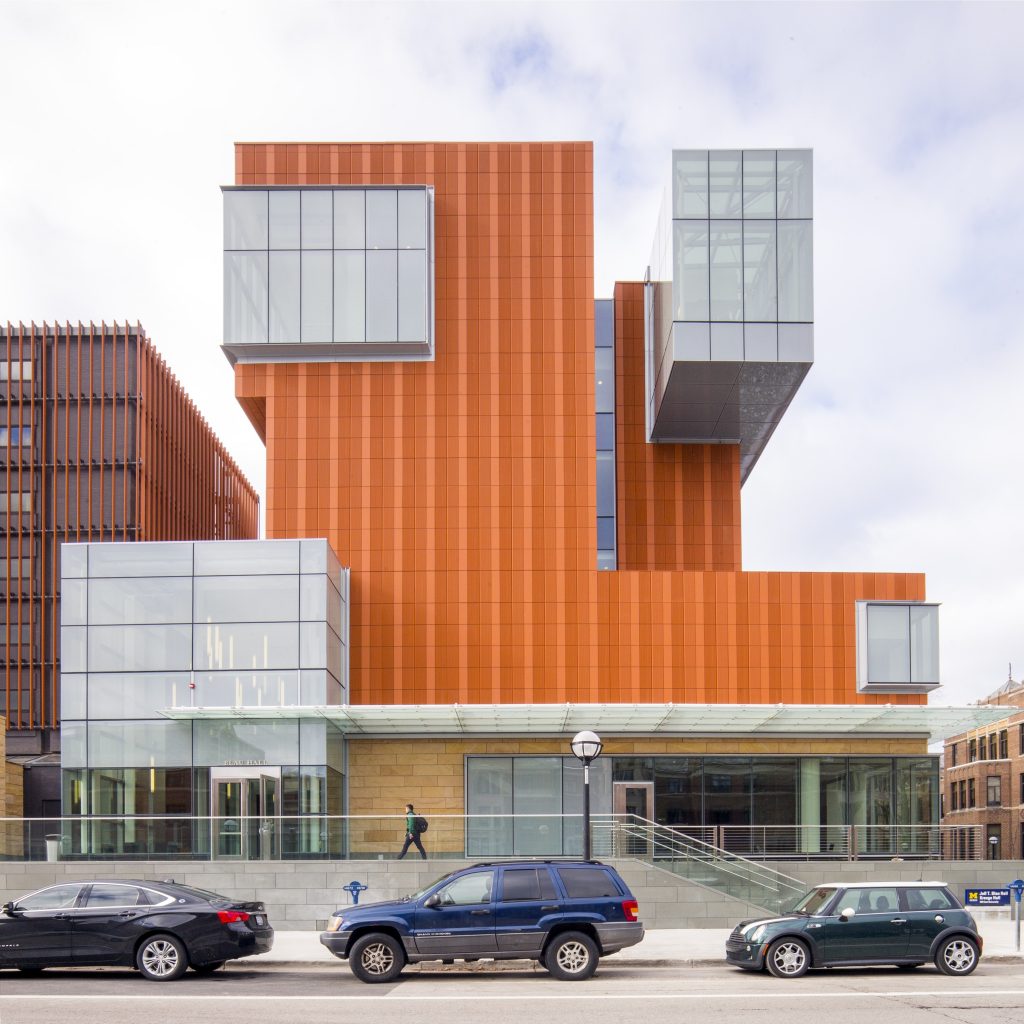 Joe Papiro, Ross School of Business Part-Time MBA, Class of 2020
Age: 29
Hometown: Southbury, Connecticut
Undergraduate Institution and Major: Marist College, Business Administration
Pre-MBA Work Experience: Prior to the MBA, I spent five and a half years working in the quick-service restaurant industry. I started with Domino's in 2012 in a Leadership Development Program that had me experience restaurant operations as a Restaurant Manager in Virginia Beach, Virgina, and a Regional Manager (multi-unit supervisor) in Baltimore, Maryland. Following that role, I relocated across the Atlantic to work as an International Operations Consultant in Amsterdam. In that role, I supported several Domino's markets in Western Europe, including the UK, France, Netherlands, and Belgium, from an operations perspective. After three and a half years, I decided to retire my Dutch clogs and returned to the U.S. as a Manager–Leadership and Performance Development.
Why business school? Why now? After almost six year at Domino's, I realized that I had deep knowledge in Operations and Human Resources, however, I wanted to build my technical knowledge in other aspects of business. The MBA from Michigan Ross helps to round out my leadership and technical skills, while allowing me to learn from impressive faculty and classmates.
Why the Ross School of Business part-time MBA program? What factors figured most prominently into your decision of where to attend? Ross provides a cohort-style learning environment that allows me to network with world-renowned faculty and talented classmates. The weekend format also draws students from a wide range of industries, which improves the caliber of our in-class discussions. Secondly, Ann Arbor is home for me. I am able to take part in all of the co-curricular activities that the campus has to offer. Although I am a member of the Weekend MBA program, I am privy to all of the opportunities that are available to full-time students.
What do you think is your most valuable or differentiating contribution to your MBA class? As a Learning and Development professional, I view my coursework through a people development lens. That "people-focused" perspective, I believe, enhances our group and classroom discussions.
Fun fact that didn't get included on your application? It's safe to say that I am an enthusiastic Harry Potter fan. I am a verified–and the Sorting Hat has confirmed–Gryffindor. In addition to reading each of the books twice and watching the movies numerous times, I have seen the Cursed Child in the West End, visited the Warner Bros. Studios, and visited the Harry Potter theme park in Orlando. I even have my own wand!
Post-MBA career interests? After the MBA from Ross, I'd like to continue to advance my career in Learning and Development. I have a deep passion for developing others and improving the team member experience.
Advice to Prospective MBA Applicants
One thing you would absolutely do again as part of your application process? Be true to what you want out of an MBA program. Be discerning when listening to advice from others about which school to attend. Attend class visits, speak to students and alumni, take a campus tour. If you feel at home on campus (as I did), you'll know that you made the right choice.
One thing you would change or do differently? I would have attended more workshops and events during my first year at Ross. The Sanger Leadership Center hosts several events throughout the year, such as the Crisis Challenge, that help to develop your leadership skills.
Part you would have skipped if you could—and what helped you get through it? The GMAT! I am not a fan of standardized tests. Fortunately, I had a friend going through his b-school application process at the same time as me and we both helped each other prepare. I can happily say that after months of hard work and diligent prep, I will never have to take that test again.
Greatest highlight so far at Michigan/Ross? My team's MAP trip to Tel Aviv, Israel. After several days of consulting with our sponsor, we had the opportunity to ride camels, swim in the Dead Sea, and visit the many open-air markets in Tel Aviv, Jerusalem, and Nazareth. It was the trip of a lifetime with incredible people.
One thing about Michigan/Ross that you didn't expect before arriving? The people! I came to Ross looking for a degree, the chance to strengthen my business acumen, and to secure career advancement opportunities at my current company. I never expected to become such close friends with my classmates in the process. In addition to working hard, our cohort spends time with one another outside of the classroom, including trivia nights, ski trips to Saugatuck, and other meet-ups around Michigan.
Thing you were most anxious about in your first year? I was most concerned about striking the right balance between the rigors of a full-time job, five classes per term, and maintaining a semblance of a personal life. It's a lot to balance, but there are plenty of resources available to make sure that you succeed (as well as the 130 students who have your back!).
Thing you were most excited about in your first year? I was most excited to go through the MAP experience at Ross. After a year of core courses, you have the opportunity to apply course concepts to real-life situations. Our team worked with a start-up company based in Tel Aviv, Israel that was looking to develop a U.S. entry strategy for their personalized treatment of Triple Negative Breast Cancer. It was an amazing experience to work with a company that had such a strong purpose.
About the Author