Real Humans of the University of Michigan Ross School of Business Part-Time MBA Program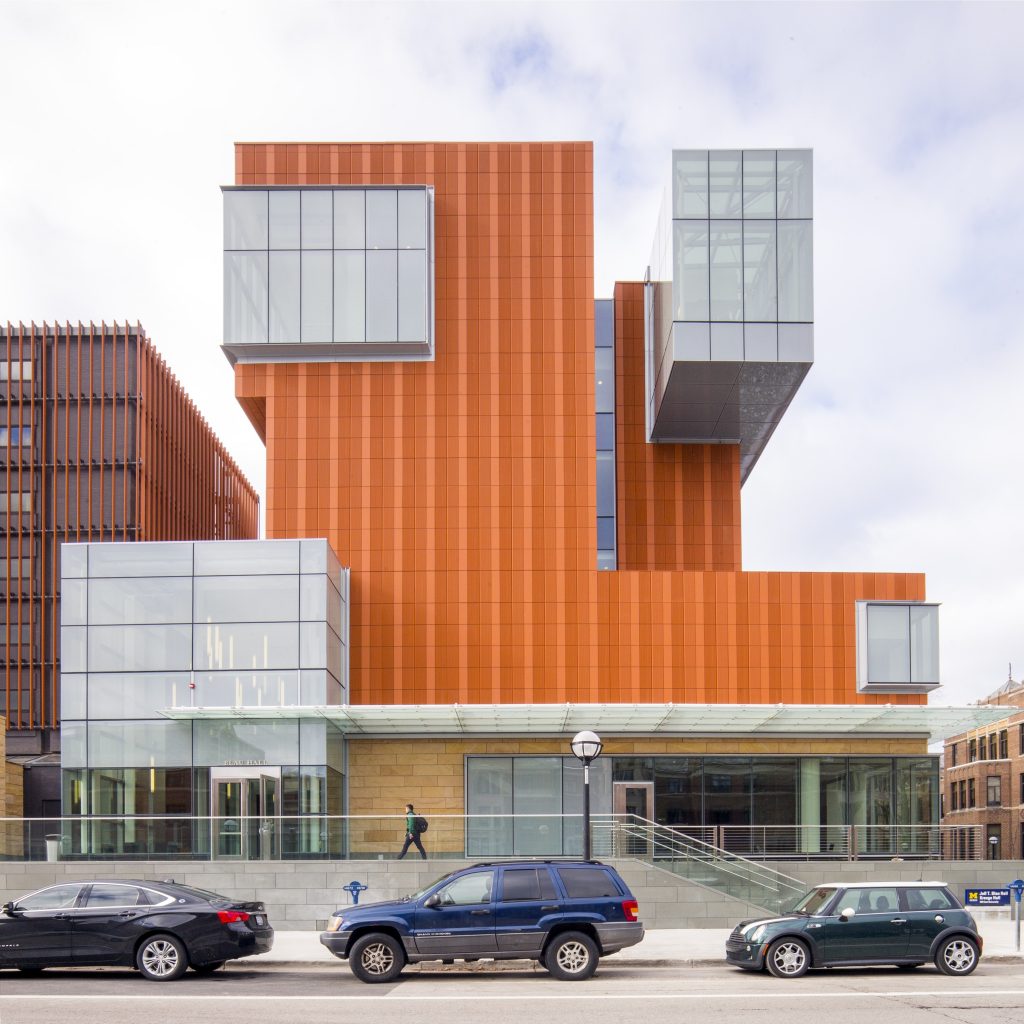 Badri Yadav, Ross School of Business Part-Time MBA, Class of 2020
Age: 37
Hometown: Kanpur, India
Undergraduate Institution and Major: Indian Institute of Technology at Kanpur, India; major: Civil Engineering
Pre-MBA Work Experience: I started my career as an Engineer in the Project Management team in the biggest construction firm in India, Larson and Toubro. Within a couple of the months, I was called to assist in a prestigious overseas construction project in Oman. Working in the construction industry made me aware of the environmental impact of the growth in a country. To further explore my interest, I joined the environmental engineering department at the SUNY, Buffalo. For the past few years, I have been helping out federal and state environmental authorities with cleaning and restoring bodies of water with the help of data driven models.
Why business school? Why now? So far I have learned tools to mitigate the harmful effects and restore contaminated water resources caused by growth in early '90s. Once again companies are growing at a fast pace and growth is not limited to one country but to countries struggling with clean water resources. An MBA will help me to be part of the growth strategy and provide an opportunity to help grow companies in sustainable manner.
Why the Ross School of Business part-time MBA program? What factors figured most prominently into your decision of where to attend? The Ross Weekend MBA is a unique program allowing candidates to finish the MBA degree in two years (similar to full-time MBA timeline) while continuing to work. It provides me with an opportunity to apply classroom knowledge to my job right away. The most important factor for me in selecting Ross was the fact that part-time MBA students are given opportunities for career development and on-campus recruiting with prospective employers. Navigating five courses at a time along with a full-time job leaves little time for off campus recruitment for candidates looking to make a career jump. The on-campus recruiting process provides an opportunity to talk to recruiters, attend corporate presentations, and to network for job opportunities.
What do you think is your most valuable or differentiating contribution to your MBA class? Though quite a few people in my class come from an engineering background, my experience in environmental services and having worked on three different continents allows me to contribute a unique perspective and propose creative solutions in class discussions.
Fun fact that didn't get included on your application? I am a huge fan of astronomy! I believe that other habitable planets exist and the idea of a network of gates connecting habitable planets excites me. I am also a diehard fan of Stargate-SG1 and Stargate-Atlantic.
Post-MBA career interests? I want to join a consulting firm as a strategy consultant with a focus on growth. My long term goal is to help developing countries join the ranks of developed country in a sustainable fashion.
Advice to Prospective MBA Applicants
One thing you would absolutely do again as part of your application process? I would again talk to as many current students and alumni as I could to understand the school's culture. Here at Ross, part-time students are allowed to participate in almost all on-campus activities and that was one of the main reasons I joined.
One thing you would change or do differently? As a prospective student, I didn't get the chance to conduct a class visit (since I was working abroad at the time). Hearing the experiences of candidates who did have a chance to visit before enrolling, I wish I would have had a chance to visit.
Part you would have skipped if you could—and what helped you get through it? Crafting your admission essays can be a daunting process. I stressed so much about the content and structure of each essay. Talking to current students, alumni, and friends helped me to ease the stress, reflect on how Ross fit in with my big picture goals, and then I was able to convey that journey on paper—but it wasn't easy!
Greatest highlight so far at Michigan/Ross? The core courses provide a lens of clarity around the business and economic changes happening in the world. It is an amazing feeling to better understand the changing landscape of business at global level. Each course is adapted, bringing in current news and concepts into class, adding relevancy in our daily work as well as creating deep understanding of the core business principles.
One thing about Michigan/Ross that you didn't expect before arriving? I was aware that Ross had a reputation of being collaborative and that students help each other prepare for the recruiting process. I did not, however, expect the second year MBAs to go such great lengths in taking time out for weekly education sessions and providing one to one guidance sessions with the first year students. We really are one big Ross family and everyone here is cheering for one another.
Thing you were most anxious about in your first year? I was most nervous about the course load. I had been out of school for several years and was uncertain if I would be successful in coping with both school and work, especially in the first semester. But the professors started with the basics before diving deeper into complex concepts and your classmates and team members all bring knowledge and skills to the table. You get through the material together.
Thing you were most excited about in your first year? I was excited about participating in the student clubs and indeed the experience in the first year was rewarding. By holding club meetings and mentoring sessions on Sundays, both full-time and part-time students are able to attend.
About the Author