Real Humans of the University of Michigan Ross School of Business Part-Time MBA Program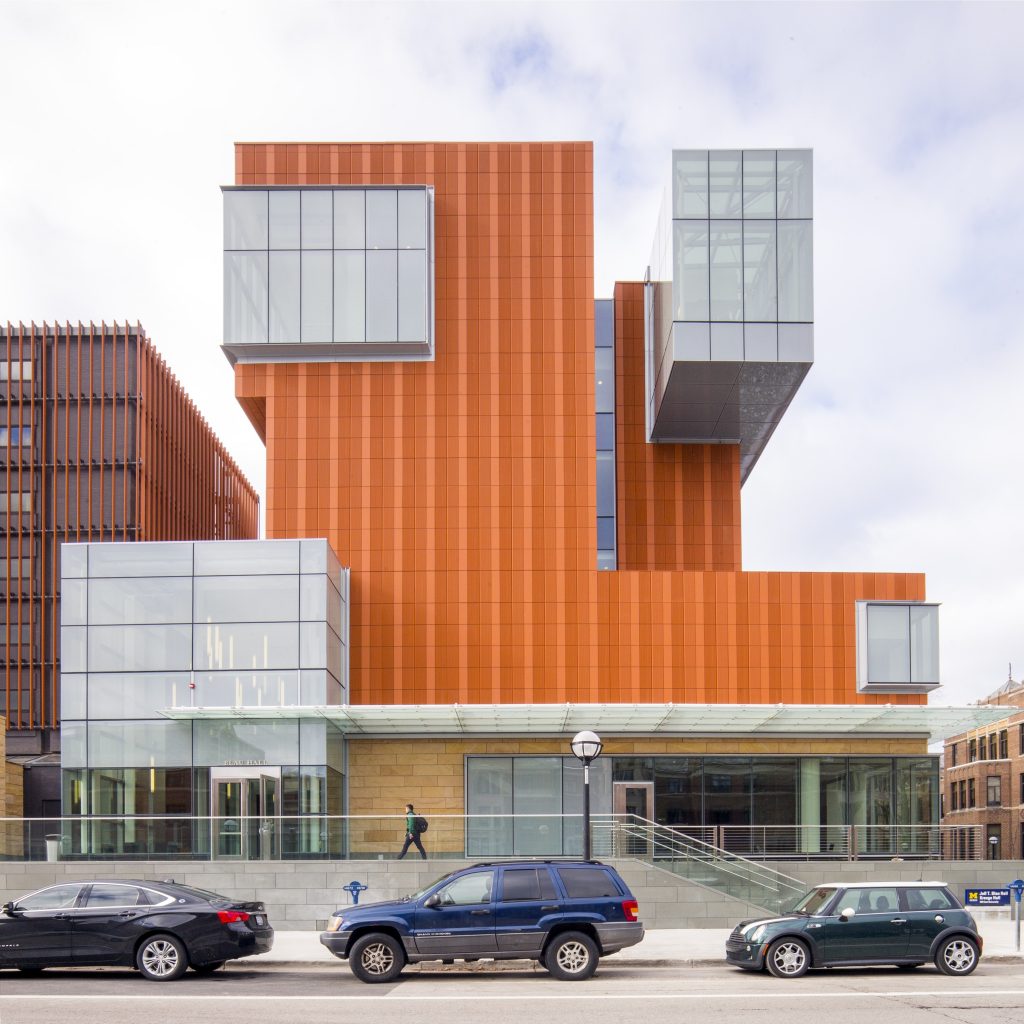 Junyan Crandell, Ross School of Business Part-Time MBA, Class of 2020
Age: 28
Hometown: Xuancheng, China
Undergraduate Institution and Major: Central Michigan University, double major in finance and accounting.
Pre-MBA Work Experience: Five years in public accounting (IT Risk and Assurance) and currently in the financial services industry.
Why business school? Why now? I thought about getting an MBA for a few years before finally applying. I wanted to make sure I did my research to find out the right program for me. I was also at a point in my career where I am ready for a change, and business school would prepare me well for a new set of challenges.
Why the Ross School of Business part-time MBA program? What factors figured most prominently into your decision of where to attend? I considered both full-time and part-time programs. I eventually chose the Ross Weekend program because I can keep working while still getting a world-class MBA degree in two years. Through my interactions with different schools, Ross also stood out as a close-knit community that offers all the benefits associated with being in a large research based academic institution.
What do you think is your most valuable or differentiating contribution to your MBA class? With five years working at a top public accounting firm, I have gained valuable experiences and knowledge that I was ready to share with my classmates. Growing up in China and coming to the U.S. for college also allowed me to offer different culture perspectives in the classroom.
Fun fact that didn't get included on your application? I have two cats who have over 10k followers on Instagram.
Post-MBA career interests? I'd like to pursue opportunities within tech and strategy. I would also be interested in experiencing start-ups and social enterprises.
Advice to Prospective MBA Applicants
One thing you would absolutely do again as part of your application process? An important part of the application process is finding out who you are and where you want to be. In order to figure that out, I did a lot of self-reflections and assessments. I also reached out to family and friends to get their inputs. This allowed me to have a clear picture of the story that I wanted to tell.
Part you would have skipped if you could—and what helped you get through it? Taking GMAT. I had previously taken GMAT in college, but the score expired. Getting back to it after being out of school for six years was tough. I ended up taking it twice before getting the score I wanted. My advice is to get it out of the way early. Prepping for the applications takes just as much time, if not more, as the GMAT, and you don't want to have to divide your attention. It might stink for a few months, but I promise it will feel so good seeing the score you are hoping for pop up, and you will never have to touch it again.
Greatest highlight so far at Michigan/Ross? My MAP (Multidisciplinary Action Projects) experience. I had the unique opportunity to work with an Israeli software startup company that is looking for a U.S. market entry strategy. Our team really connected with the project sponsors as well as with each other. We also traveled to Israel for a week with two other MAP teams and had an incredible time. Our final deliverables were a 100-page written report and a final presentation containing our recommendations. I learned so much through this experience including market research, U.S. software industry, start-ups, project management, communication, and Israeli culture. I also had lots of fun doing it. This is truly a differentiating factor about Michigan Ross.
One thing about Michigan/Ross that you didn't expect before arriving? I was amazed by the diverse cohort as well as the alumni/student network. It seems that I will be able to find another Rosser in no matter what field or geographic location I end up in.
Thing you were most anxious about in your first year? It's hard not to feel the fear of missing out. It is very tempted to sign up for every opportunity, but the reality is that you will get overwhelmed quickly and not be able to fully enjoy the process. Try to select the key things that are most important to you and dedicate your energy to those things to extract the most value.
Thing you were most excited about in your first year? Israel trip with my MAP team, case competitions, and Sanger Leadership programs.
About the Author