New Jobs at the Biggest Players in Telecom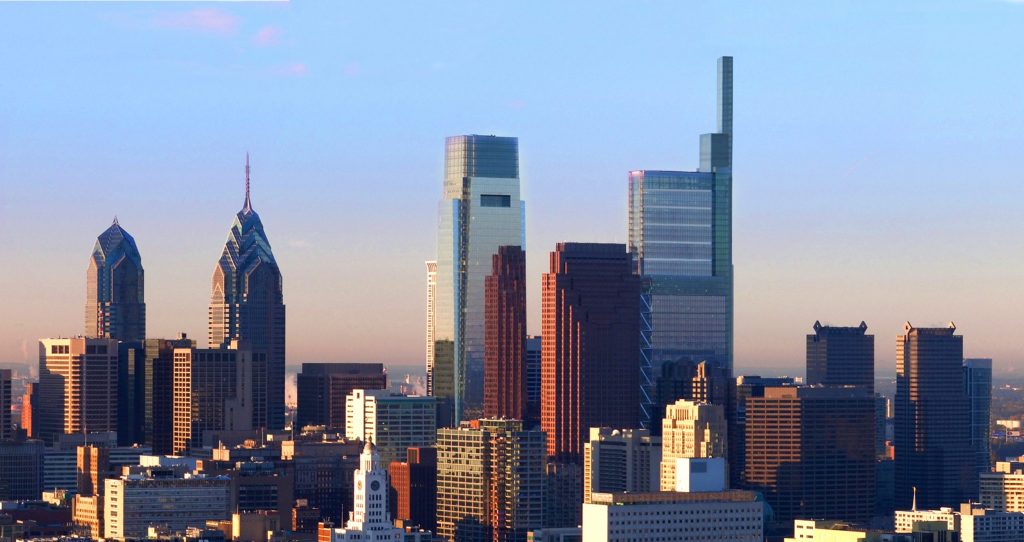 Telecommunications firms help keep people connected. Did you know that 781 billion text messages are sent every month in the United States? That means that, on average, Americans send and receive about 94 text messages per day. More importantly, did you know that an estimated 240 million calls are made to 9-1-1 in the U.S. each year? In many areas, 80 percent of these calls are from mobile devices. These numbers put into perspective the importance of telecommunications, and the need for continued innovation in those fields.
As 5G networks continue to develop globally, big telecom firms are looking for the next group of business minds to lead the next generation of global communications products, strategies and innovations. Here's a look at some exciting new MBA telecommunications jobs.
Lead Product Manager, Audience Insight – AT&T
Starting as a subsidiary of Alexander Graham Bell's Bell Telephone Company, AT&T is the world's largest telecommunications company, as well as the second largest provider of mobile telephone services and the largest provider of fixed telephone services in the United States. Since 2018, it has also been the parent company of WarnerMedia, placing it among world's largest media and entertainment companies in terms of revenue.
AT&T is hiring new Lead Product Manager of Audience Insight at its Plano, Texas offices. The new hire is expected to develop Audience Insights products for internal clients and external customers using AT&T behavioral data, including viewership, browsing, and location data. They will be directly responsible for developing and supporting the product vision and strategy, the creation of product roadmaps, and the execution of the product life cycle. The job requires at least five years of related experience and is MBA preferred.
Other responsibilities of the Lead Product Manager include:
Assessing competitive marketplace to define needs and collecting, creating, and translating business requirements
Analyzing solutions and opportunities to create new products and platforms leveraging At&T data and technology
Developing multi-year product strategy to determine life-cycle decisions, prioritize enhancements, and market readiness
Managing product design with internal and external technical suppliers in a manner that is consistent with strategic direction
Stop by the AT&T's careers page to see more job openings for MBAs.
Senior Manager, Analytics & Data – Comcast
Comcast is the second-largest broadcasting and cable television company in the world by revenue, the nation's largest home Internet service provider, and the nation's third-largest home telephone service provider. Headquartered in Philadelphia, the company acquired NBCUniversal in 2011, leading Comcast to also become a leading producer of film and television programs.
Comcast is hiring new Senior Manager, Analytics & Data at its Philadelphia offices. The new hire will join the Xfinity Mobile Customer Experience Solution and Data Delivery Team. The Senior Manager will work across Comcast, Xfinity Mobile and various partners to develop roadmaps and launch plans of action that help identify key customer experience and operational gaps, quantify opportunities and prioritize solutions. The job requires at least seven years of related experience and is MBA preferred.
Activities of the Senior Manager, Analytics & Data include:
Creating and maintaining relationships with key internal teams
Advocating and recommending data driven approaches to identifying key gaps
Solving problems and prioritizing solutions for customer experience issues
Obtaining and analyzing data to answer specific or open-ended questions
Recognizing, developing, and adopting best practices in reporting and analysis
Check out the Comcast careers page to see more new MBA jobs.
Business Development and Partnership Manager – Verizon
Verizon is the only publicly-traded telecommunications company to have two stock listings in the United States and the second largest telecommunications company by revenue after AT&T. The firm purchased internet and email provider AOL in 2015, and then Yahoo in 2017. Last year, Verizon CEO Lowell McAdam also confirmed the company's plan to launch a streaming TV service.
Verizon is hiring new Business Development and Partnership Manager at its Denver offices. New hires in this role will be responsible for winning, keeping, and integrating partners for a new business in the wireless service industry. Potential partners include generation fintech companies, smartphone and mobile device financing and leasing partners, banks, and traditional lenders. This role is great for those who wish to work in wireless technology, mobile devices, and strategic management. The job requires at least six years of related experience and is MBA preferred.
Responsibilities of the Business Development and Partnership Manager include:
Identifying, developing, and implementing new business opportunities to drive growth
Developing strategic relationships with business partners
Creating synergies between internal teams to support platform and service integration.
Planning and forecasting, preparing budgets and identifying metrics
Presenting solutions in new business pitches and demonstrations in relevant venues to expand awareness and build momentum
You can visit the Verizon careers page to browse other job openings.
About the Author