Apr 29, 2019

Each year, the Harvard Business School New Venture Competition brings together the best and the brightest to compete for $300,000 in cash prizes. Designed for both HBS students and alumni, the competition offers two tracks: the Business Track and the Social Enterprise Track. Both tracks require teams to present a new venture idea that will have a substantial impact on their respective market. Winners have the opportunity to go ahead and implement their proposal using the provided seed money.
For 2019, 48 teams from across Harvard University applied for the Social Enterprise Track. Then, sixteen semifinalists were chosen to present their ideas to a panel of expert judges in their fields. Finally, four finalists were selected. Here's who they are.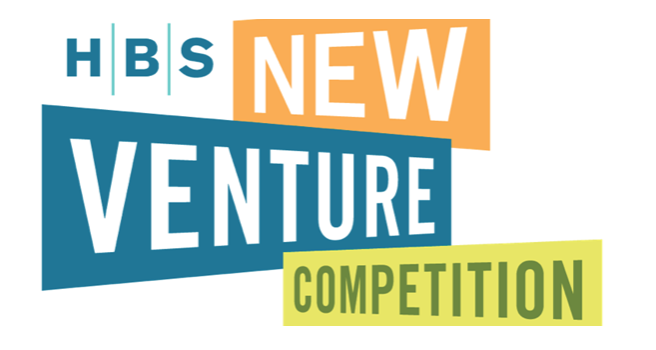 Gramhal
Presented by Vikas Birhma (HKS 2019) and Pankaj Mahalle, Gramhal offers post-harvest services of storage, credit, and market linkage for smallholder farmers. Having witnessed the problems that smallholder agricultural households in India face first hand, the team came up with an idea to help farmers keep more money by giving them the chance to save their harvest until they can sell it when prices are more favorable.
Hikma Health
Developed by Jordan Lebovic (HBS/HMS 2020), Senan Ebrahim (HMS 2021), Erik Grueter, and Zahra Allkhateeb, Hikma Health creates customized data management systems for healthcare providers caring for refugee patients. The idea initially started with a health education app for NGOs in Jordan. However, after talking to more health workers, the team realized that a free health data platform, tailored to refugees, would be far more valuable.
New Teachers Thriving
Created by Tyler Hester (HGSE 2020), Crystel Harris (HGSE 2021), and Akash Wasil, New Teachers Thriving offers training for early-career teachers. Many new teachers become burned out in their first years because they don't have the training, support, and help they need to succeed. New Teachers Thriving is a year-long training sequence that will support new teachers as they navigate their first year in the classroom.
Vincere Health
Put together by Jacob Keteyian (HSPH 2019), Shalen De Silva (HSPH 2019), Ollie Osunkunle (HBS 2020), and Han Jin (HGSD 2019), Vincere Health helped people get paid for digitally proving health compliance while offering data control. The idea behind the product is to motivate health behaviors by offering daily rewards. In particular, they are attacking the smoking cessation market.
Read more from each of the finalist about entrepreneurship, concept creation and more on the HBS website.
---
This article has been edited and republished from its original source, Clear Admit.
Mar 28, 2019

Whether you're still in school or you've already earned your MBA, it can be a tall order to shuffle through the sheer numbers of job options. Perhaps you're even fortunate enough to have a number of offers that seem appealing but you're wondering how to find the best fit.
If you've chosen to specialize in consulting, you're well aware that you'll be on a large playing field comprised of multiple heavy hitters. Here, we'll compare two of the biggest draws—Boston Consulting Group (BCG) and McKinsey and Company—which may be helpful in honing in on your dream job.
Where Should I Work? BCG vs. McKinsey
BCG vs. McKinsey: The Interview Process
Regardless where you've applied, chances are you've readied yourself for an intense interview. No interview is without its stressors, but both McKinsey and BCG are known for a particularly rigorous interview processes. These companies engage potential employees in a two to three round process that includes both a fit and case portions (that is, are you a good match with the company, and can you solve real-world problems with which you're presented). As discussed in this helpful guide on BCG interview prep, you'll first be posed with case and fit questions, along with a test of your potential which often takes place in the first round. Candidates are then asked to complete written case examinations, in which they will review a number of documents and submit a response to the case in question.
Like BCG, McKinsey's interview process can last two-to-three months. According to one source, one of the major differences between the two is that "McKinsey pressure tests to determine whether handling pressure is something you can do … [while BCG] pressure tests not to see if you know what you're talking about, but rather to see if you really believe what you're saying."
McKinsey breaks down its process into three main sections: experience, a multiple choice problem solving test (PST), and case studies. According to one interviewee, "I interviewed with multiple people ranging from engagement managers to partners. No surprises on interview day as McKinsey spends a lot of time with applicants preparing for the case study."
BCG vs. McKinsey: Compensation
Both companies offer a healthy starting salary with a base of at least $165,000. At McKinsey, recently hired MBAs can make above $200,000 in the initial year, with a $30,000 signing bonus and a performance bonus of $35,000. BCG boasts a performance bonus of up to $45,000, making it the more lucrative of the two for first year hires. Typically, McKinsey sets the standard for salary, and beats BCG to the punch in increasing salary rates.
| Company | Annual Salary | Bonus | Singing Bonus | Total Compensation |
| --- | --- | --- | --- | --- |
| Boston Consulting Group (BCG) | $167,000 | $45,000 | $25,000 | $237,000 |
| McKinsey and Company | $165,000 | $35,000 | $30,000 | $230,000 |
While responsibilities at each firm are similar for a newly hired MBA, job title varies slightly. At McKinsey, the title is Associate, while at BCG it is Consultant. Finally, for further comparison, McKinsey and BCG and Bain (the other third of the Big Three) pay around 20 percent more than the "Big 4" accounting firms.
BCG vs. McKinsey: Culture
For many people, culture is the deciding factor when choosing between two potential companies. It can be one of the most important elements of a job, over and above the more tangible benefits. According to Management Consulted, at McKinsey, associates "are trained to attack a problem in a certain way –  no matter which global office you're in or at what level, you can count on the McKinsey Way." According to many, McKinsey's culture is considered formal and "buttoned up."
As for BCG, one employee describes their experience as follows:
"

Lovely people and flat leadership structure allows for a great culture that promotes camaraderie and encourages learning between peers and from people above you.

"
Another employee sang the praises of its "fancy offices." The company is known as a trendspotter, and has the reputation for a customized approach to getting and retaining clients. McKinsey is known for its lengthy client relationships and a focus on reporting.
BCG vs. McKinsey: Geography
BCG and McKinsey's home offices are both in the U.S. (Boston and New York, respectively) and both have global presence. McKinsey has the most offices worldwide at 65, and the largest number of consultants. BCG's global reach covers 50 countries. New hires can expect to travel extensively at both companies, with the expectation being four days of travel to client sites and Fridays in the home office.
BCG vs. McKinsey: Career Development
Both firms adhere to the 'up or out' rule of promotions, that is, after two years one decides whether they will stay or depart. Upon remaining at BCG, employees find a large number of opportunities for professional growth. Top performers receive rewards such as a part in a strategic project along with their international counterparts.
According to their site, "Every new BCGer is hired with the belief that he or she will be a long-term employee, capable of substantial professional and personal growth within the firm. We recognize and value each individual's desire for world-class opportunities."
At McKinsey, associates are assigned early on to specific practice areas. With two tracks, a subject expert and a generalist tract, the company encourages employees to be flexible in acquiring new knowledge and skills that will help them to grow. Notably, McKinsey encourages applicants to join the company who may have gotten an MBA but who have a prior non-business degree. According to Management Consulted, "If your education and/or work experience is 'outside the norm,' McKinsey is more likely to consider you than BCG".
Both McKinsey and BCG are ahead of the curve in assigning new hires to specialty areas, as many firms wait until hires advance to senior levels to assign their practice focus.
BCG vs. McKinsey: Recruiting
McKinsey, as mentioned above, was one of the first management consultants to hire recent graduates of MBA programs as opposed to seasoned managers. They continue to engage in this hiring practice, as does BCG but to a lesser degree. Both firms hire on a locked-in schedule, with recruiting cycles beginning in the fall. It's important to note that existing consultants have a greater influence upon hiring decisions than recruiters.
BCG notes that "Our case teams share many similarities with MBA study groups, brainstorming together to create maximum value." Though their hiring process is rigorous, once they do hire, the possibilities are numerous for growth potential at both firms.
While it may seem obvious, it's important to point out also that alumni from either company have a great chance of future growth at other firms.
Mar 18, 2019

Global health care is one of the fastest growing sectors in 2019, with Deloitte expecting spending to reach $10.059 trillion by 2022. Thanks to aging and growing populations, you can expect a greater prevalence of chronic diseases, ultimately translating to exponential advances in innovative technologies, medicines, and care.
For MBA graduates, this translates into a huge potential for job opportunities in the health care sector. In particular, there are opportunities for:
New innovative technologies and personalized programs to engage with consumers.
Better data security and ownership.
Increased health care delivery and mobility.
One of the companies at the leading edge of this sector is Merck. Continue reading…
Mar 18, 2019

People purchase IKEA furniture because it's easy to put together. They don't want to have to buy a drill; they want holes and pieces that easily fit together like Legos. In fact, according to Harvard professor Theodore Levitt, when someone buys a drill, what they want is what the drill can do.
That's just one reason why MIT Sloan professor Sanjay Sarma believes that IKEA is on the cutting edge of business. While other companies are trying to sell solutions to outdated problems, IKEA has figured out how to solve a core problem.
"That's what I call inversion," Sarma says. "You've got to wrap yourself around the need and think outwards, rather than limit yourself to your product."
So, what can IKEA and other companies teach about competition? Sarma provides insight from three recognizable brands who are mastering the art of inversion, and one that failed.
Amazon
When Amazon first got its start, they only sold books. Then, in 2007 when they came out with the Kindle e-reader, they had to compete with both Apple and Google rolling out similar products. But Amazon stayed ahead of the competition by creating a Kindle reading app that could be used on any device. They also unveiled products such as Audible (for audiobooks and podcasts) and the Amazon Echo smart speaker.
They identified the need bigger than books—reading—and fulfilled it.
Instant Pot
In 2009, Robert Wang created the Instant Pot, a do-everything cooking appliance that connected to Bluetooth. It changed the cooking experience, allowing users to remotely monitor their cooking and do everything from slow cook to pressure cook to steam and bake. "It's stunning," Sarma says.
Nestlé
Unfortunately for Nestlé, they missed the mark with their smartphone-connected espresso machine. They had an idea that people were in the business of coffee, but instead, it's actually about the morning experience and taking a few minutes to prepare for the day. They missed the point because they missed what people were after.
Ford Motor Company
Ford tried the inverted approach in 2016 with the purchase of Chariot, a van shuttle service. The idea was to compete with rideshare companies. And while it didn't work out, it still was a smart move because it indicated that Ford recognized that a need for transportation outweighed the need for a car. Now, Ford has announced the purchase of Spin, a scooter company that uses cell phones to locate available rides—and it shows that they are learning.
You can read the full MIT Sloan story here.
---
This article has been edited and republished with permissions from its original source, Clear Admit.
Feb 27, 2019

It's tough enough to decide exactly where and what you want to study. But when prospective b-schoolers begin to weigh less tangible but equally important factors like reputation, alumni network, and return on investment, that's when the MBA selection process really becomes daunting. This is especially true when you size up two MBA programs of comparable stature.
We'd also argue that's where the process becomes interesting. So don't fret! Let our School v. School series to do some of the heavy lifting for you. See below for our blow-by-blow comparison of two reigning champions of business education: Dartmouth's Tuck School of Business and Columbia Business School.
Dartmouth or Columbia: What is Right for You?
Dartmouth College Tuck School of Business
Tucked … away in a small, rural campus in Hanover, New Hampshire, the Tuck School of Business boasts a tight-knit student body and an intimate setting. Over half its student body lives in campus housing, and MBAs belong to small group study teams that convene at the start of their programs.
Tuck consistently ranks among the top business schools in the country. U.S. News and World Report ranks Tuck 8th in management and 10th overall. Tuck offers a traditional full-time, two-year MBA with a variety of concentrations, as well as several short-term executive education programs.
Why Tuck?
What Is Missing?
The opportunities that come packaged with a major city and business hub are missing from Tuck's rural setting.
While Tuck's tuition is roughly $5,000 more than Columbia's, its total costs are $110,173—over $1,200 more than Columbia's per year.
Tuck vs. Columbia MBA Rankings
| Publication | Tuck School of Business | Columbia Business School |
| --- | --- | --- |
| U.S. News & World Report | 10 | 9 |
| The Economist (Global) | 12 | 11 |
| Financial Times (Global) | 15 | 9 |
| Forbes | 5 | 6 |
| Bloomberg Businessweek | 19 | 7 |
Columbia Business School
Located in the heart of New York City, Columbia Business School—like Tuck—is one of the oldest in the country. Unlike Tuck, Columbia students are in immediate proximity to highly coveted networking, partnership, and placement opportunities of a global business hub.
Columbia's Programs
Columbia also routinely ranks among the top b-schools in the country—10th in management and 9th overall. Columbia also offers a full-time two-year MBA with various concentrations, Executive MBA, Doctoral Program, an accelerated MBA, multiple Masters of Science options and Executive Education Programs.
Why Columbia?
The Executive MBA Program offers a traditional MBA program but on a schedule that accommodates full-time employment.
The Doctoral Program offers a Ph.D. in multiple disciplines and "prepares individuals who have a deep interest in shaping the business research and policy of tomorrow through academic research."
First-year students can apply for admittance into the Value Investing Program where they learn to identify, value, research and manage investments.
What Is Missing?
Columbia is reported to have an intimidating 17 percent acceptance rate—compared to Tuck's ever-so-slightly more accessible 23 percent
Only 18 percent of Columbia's faculty members identify as women, compared to 23 percent at Tuck—both reflect a shamefully low national statistic.
Tuck vs. Columbia MBA Cost Per Year
| | Dartmouth Tuck School of Business | Columbia Business School |
| --- | --- | --- |
| Tuiton | $72,150 | $67,532 |
| Full-Cost | $110,173 | $97,580 |
Both MBA programs are among the most elite in the country, and offer some pretty appeasing salary possibilities.
Tuck vs. Columbia MBA Salary
| | Tuck School of Business | Columbia Business School |
| --- | --- | --- |
| MBA Graduate Salary Range (2018) | $60,000-$215,000 | $52,000– $308,000 |
| MBA Graduate Median Base Salary (2018) | $130,000 | $130,000 |
With comparable tuitions, post-graduate salaries, and employment rates, they contrast most when it comes to class size. While Tuck promises a secluded and intimate B-school setting, it's tough to beat Columbia's location in a global financial capital.
For additional insight, be sure to check out the news at both Tuck and Columbia.
Feb 12, 2019
Let's explore the most interesting stories to emerge from Boston business schools this week.
---
Automation, globalization, and new technologies can drastically change the future of the working world. In response to the growing sense of uncertainty about work's future, a free online course created by a group of MIT Sloan experts explores how we can exert influence over the shape and form our future work will take.
Entitled "Shaping Work of the Future," the course will focus on how technology is disrupting work and how we can adapt technology to augment rather than replace human work.
Professor of Work and Organization Studies at Sloan, Thomas Kochan asserts, "There's no iron law of technology and no iron law of globalization. We can influence how these things play out and manage them better. But we've got to understand what the choices are, and we've got to get people really energized and taking actions to shape these forces."
The course is open to the public and was designed to accommodate the global scope of the topic. Kochan adds:
"We need to get a message out to people around the world, young workers, but even more to experienced workers and leaders of business and government, that we can influence the future of work. We don't see enough people understanding that they really can have an influence over these issues and have an impact."
You can read more from the recent article here.
New Harvard Business School research on emerging markets reveals how market-creating innovation not only generates growth for companies but also galvanizes infrastructure, cultivates institutions, and mitigates corruption.
Contrary to popular opinion hat a society must "fix" its structures and institutions in order to foster innovation, authors Clayton M. Christensen, Efosa Ojomo, and Karen Dillon present the argument that innovation is the process by which a society develops. Thus when a country encounters roadblocks to prosperity despite activity within its borders, the country may not have a development problem—they might have an innovation problem.
"Market-creating innovations don't wait for such obstacles to be removed by resources that are pushed in. They essentially pull in the necessary resources—creating workarounds or funding the infrastructure and institutions needed to deliver their products—even if those efforts are not initially supported by the local government."
MicroEnsure's Richard Leftley remarks on the power of innovation, "It's difficult to run a ruler over things you can't see. But when you strip away the layers of conventional thinking about what's not possible and start to re-imagine what is, you can begin to create something really powerful. And that, in turn, has the potential to change the world."
Check out the rest of the HBR article here.
BC Carroll alum Shavel'le Olivier, '14, is the new co-chair of the Mattapan Food and Fitness Coalition's Vigorous Youth program. In her role, Olivier coordinates volunteers, research, writing grants, planning events, and handles administration. This past fall, Olivier was awarded the Cox Conserves Heroes Award, presented by Boston 25 News in partnership with Cox Enterprises and the Trust for Public Land. The award recognizes a local environmental volunteer for work improving outdoor spaces. Along with the honor, Olivier received $10,000 to donate to MFFC.
Olivier credits her Boston College experience with boosting her leadership skills in unexpected ways.
"Those classes gave me a foundation that helped me explore how I am a leader—and that leaders are not [shaped by] cookie cutters, with shared characteristics, like being outgoing or able to talk a lot. You can be a leader by focusing on your strengths."
Olivier also credits mentors such as Vivien Morris, the founder and co-chair of MFFC and community engagement manager for the Carroll School's Joseph E. Corcoran Center for Real Estate and Urban Action. "These women in different leadership positions were inspirational to me. They encouraged me and made me more comfortable taking on more leadership roles."
You can find out more about Olivier's work here.