Beyond the 'Big Four': What are the Other Major Consulting Firms You Should Know?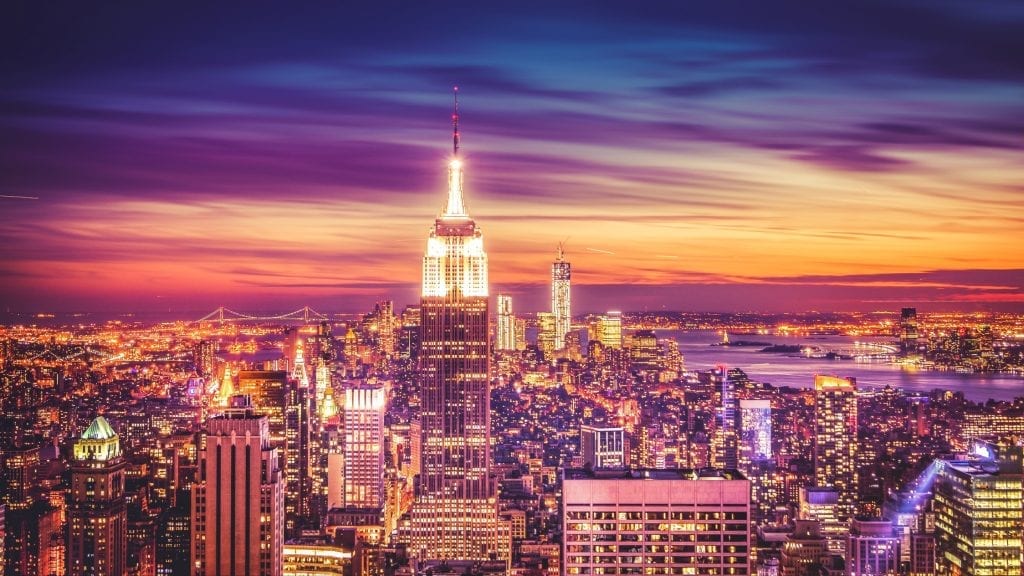 Deloitte, PwC, KPMG, and E&Y: Together these firms make up the "Big Four"—the four biggest professional services firms in the world. The companies offer auditing, assurance services, management consulting, corporate finance, legal services and more. It's no surprise, that many of these companies are also ideal destinations for many MBAs.
But not every MBA can land a job at Deloitte, PwC, KPMG, and E&Y. In a recent New MBA Jobs post, we took a look at new job opportunities at non-Big Four consulting firms. Here we'll take a deeper dive into these companies, their backgrounds, and their recruiting habits.

Accenture is one of the business world's most respected professional services companies, providing industry-specific consulting services, as well as functional and technology consulting. Last year, the company reported net revenues of $39.6 billion, with more than 460,000 employees serving clients in 120 countries. Accenture's roster of clients include 95 of the Fortune "Global 100" and more than three-quarters of the Fortune "Global 500."
Accenture typically hires MBAs to strategy positions, where they work with companies, governments, agencies and public service organizations. Once matched with a client, consultants are tasked with solving issues dealing with digital disruption, competitive agility, operations, and more.
Accenture's MBA hiring program is global and the firm visits and recruits from a number of business schools, such as The Booth School of Business, INSEAD, Ivey Business School, Fuqua School of Business, and The Wharton School. Current MBA job opportunities include:
You can learn more about landing a job at Accenture here.

Wolters Kluwer provides professional consulting services and software solutions for clinicians, nurses, accountants, lawyers, tax specialists, and more. Based in the Netherlands, Wolters Kluwer has offices in over 40 countries across Europe, North America, Asia, and Latin America, employing more than 19,000 people.
Wolters Kluwer has been recognized by the Top Employers Institute through a global certification program. The company also invests in its employees with programs like the Kluwer Training Mini MBA. While not a true MBA, participants earning positive marks in their personal business case receive Training Mini MBA certificates.
Current MBA job opportunities at Wolters Kluwer include: several Account Manager positions, Salesforce Technical Lead, and Services Design Director.
You can learn more about Wolters Kluwer as an MBA destination here.

AT Kearney is a consulting firm focusing on strategic and operational CEO-agenda issues facing businesses, organizations, and governments around the world. The firm has offices in more than 40 countries, advising some of the world's biggest organizations.
AT Kearney does on campus MBA recruiting at a number of top business schools, such as Columbia Business School, Kellogg School of Management, and London Business School, among others . Many MBAs enroll in Summer Associate Positions—the most direct way for MBAs join the company.
The Summer Associate Program lasts 8 to 10 weeks, giving MBAs an opportunity to become full-time members of a consulting team. Summer consultants can be placed into offices around the world, covering all areas of the consulting process across many industries. Summer consultants contribute ideas, opinions, new information, develop models, analyses, and work on data-gathering assignments.
Current MBA job opportunities at AT Kearney include: Senior Manufacturing Analyst, Consumer & Retail Practice Manager, and of course, enrollment in the Summer Associate Program.
You can find a detailed look at MBA life at AT Kearney here, including information on other full-time roles, salaries, benefits, and more.

Boston Consulting Group, also known as BCG, is a management consulting firm with more than 90 offices in 50 countries. Considered one of the most prestigious management consulting firms outside of the the Big Four, BCG ranks fourth in Fortune's "100 Best Companies to Work For" last year.
BCG typically hires undergrads as associates, working in the role for 2-3 years before moving on or pursuing an MBA. Once an associate earns an MBA, they are often promoted as consultants. Thus, it is very difficult for an associate to make that leap without an MBA.
BCG actively recruits students in on-campus sessions, providing opportunities to meet with recruiters, learn about potential jobs, and more. BCG holds on-campus recruiting events at schools like Harvard, Stanford, the University of Pennsylvania's Wharton School, Northwestern Kellogg, University of Michigan's Ross School, Duke Fuqua, and the University of Texas.
The firm also has the BCG Fellows MBA program, providing applicants with scholarships and personalized mentorships by BCG consultants. The fellow program is only available to full-time MBAs studying at the following business schools: Columbia Business School, Northwestern's Kellogg School of Management, Harvard Business School, MIT's Sloan School of Management, Stanford Graduate School of Business, UCLA's Anderson School of Management, and many more.
Current MBA jobs opportunities at BCG include this listing for a Principal in Summit, NJ. Ideal candidates must have an MBA, 2-4 years of consulting experience, or 5-7 years of line management experience.
We have additional information and resources for landing a job at BCG here.

Founded in London in 1983, LEK Consulting advises companies ranging from some of the largest private and public sector organizations, to private equity firms, and emerging entrepreneurial businesses. The firm specializes in strategic and operational consulting and providing Mergers & Acquisitions support.
The firm is an attractive destination for MBAs—in fact, LEK Consulting ranked first among consulting firms as the best company for MBAs to work for, according to a national survey and ranking by TransparentCareer. Company sonsultants work closely with Associates, Managers and Partners, breaking down client strategic issues and developing recommendations.
MBAs can get their foot in the door through LEK's Summer Associate program. The 8-10 week program is open to MBAs looking for real world experiences. Summer Consultants may receive mentoring by a full-time consultant, providing guidance and coaching throughout the summer. There are additional consultant opportunities at LEK's Boston and Houston offices, which are currently open.
Get even more information on LEK Consulting MBA careers here.
About the Author